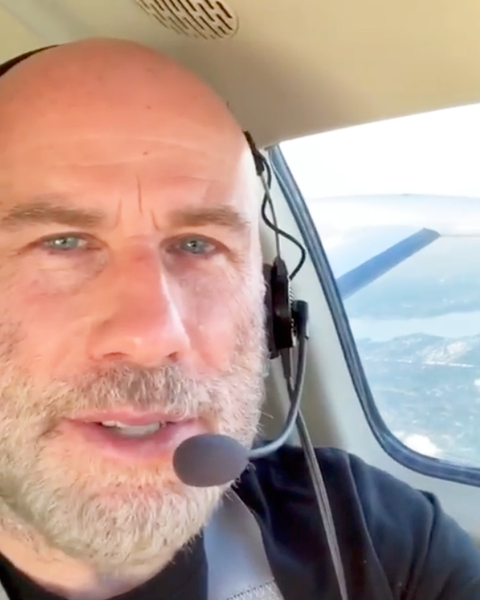 John Travolta has revealed that he has secured his Boeing 737 pilot license after he flew into Ireland's Shannon Airport earlier this year.
John is an avid flyer, flying his own planes for the past 40 years. Beginning to learn how to fly when he was just 15 and becoming a licensed pilot at 22, John just recently made a very special journey from his home in Florida before touching down in Co. Clare's Shannon Airport.
Sharing a video with his fans, John revealed that the moment was a huge achievement in his aviation endeavors. He explained:
"A very proud moment in my aviation history. To add to my 747 and 707 licenses, I just received my 737 license and it went very well so just sharing my moment with you"
View this post on Instagram
Back in January when John made the journey he documented it to his followers. Sharing a picture of his view, he said that he was heading to Ireland for some 'business'.
"Sharing my flight with you as I head to the other side of the world for business in my Falcon 900"
"Our flying time tonight from Florida to Shannon is seven hours and four minutes, just so everybody knows"
Delighted to hear John's good news, his fans commented to congratulate him:
"Congratulations!!! Love it when you post your airplane videos. They're so beautiful" said one person.
"Congratulations …I am such a fan of you and your endeavors," said another.