Joe Duffy is a man of many talents, from presenting to providing advice and even writing books, but this time he's signed up for a very different role.
The broadcaster is set to appear in this year's Cheerios Panto.
Producer Karl Broderick took to Instagram to reveal the exciting news.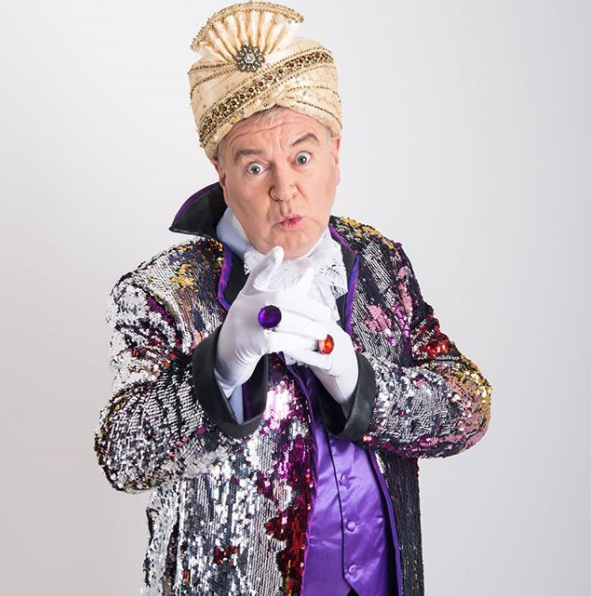 "Talk to Joe. Yes, Joe Duffy as you've never seen him before," Karl said.
"Delighted to announce Joe Duffy as The Magic Mirror in The Cheerios panto Snow White at The Tivoli. Joe is hilariously filmed as The Magic mirror…Do not miss it."
Speaking about the role Joe said: "I'm delighted to part of this year's panto, as I am a genuine fan and haven't missed a panto since they began, it's always a wonderful show"
Joe will star alongside Mary Byrne, Alan Hughes and Sammy Sausages.
Mary will star as Good Queen Mary along side TV3s Alan Hughes who returns as the loveable Sammy Sausages and Rob Murphy who plays the outrageous Buffy!