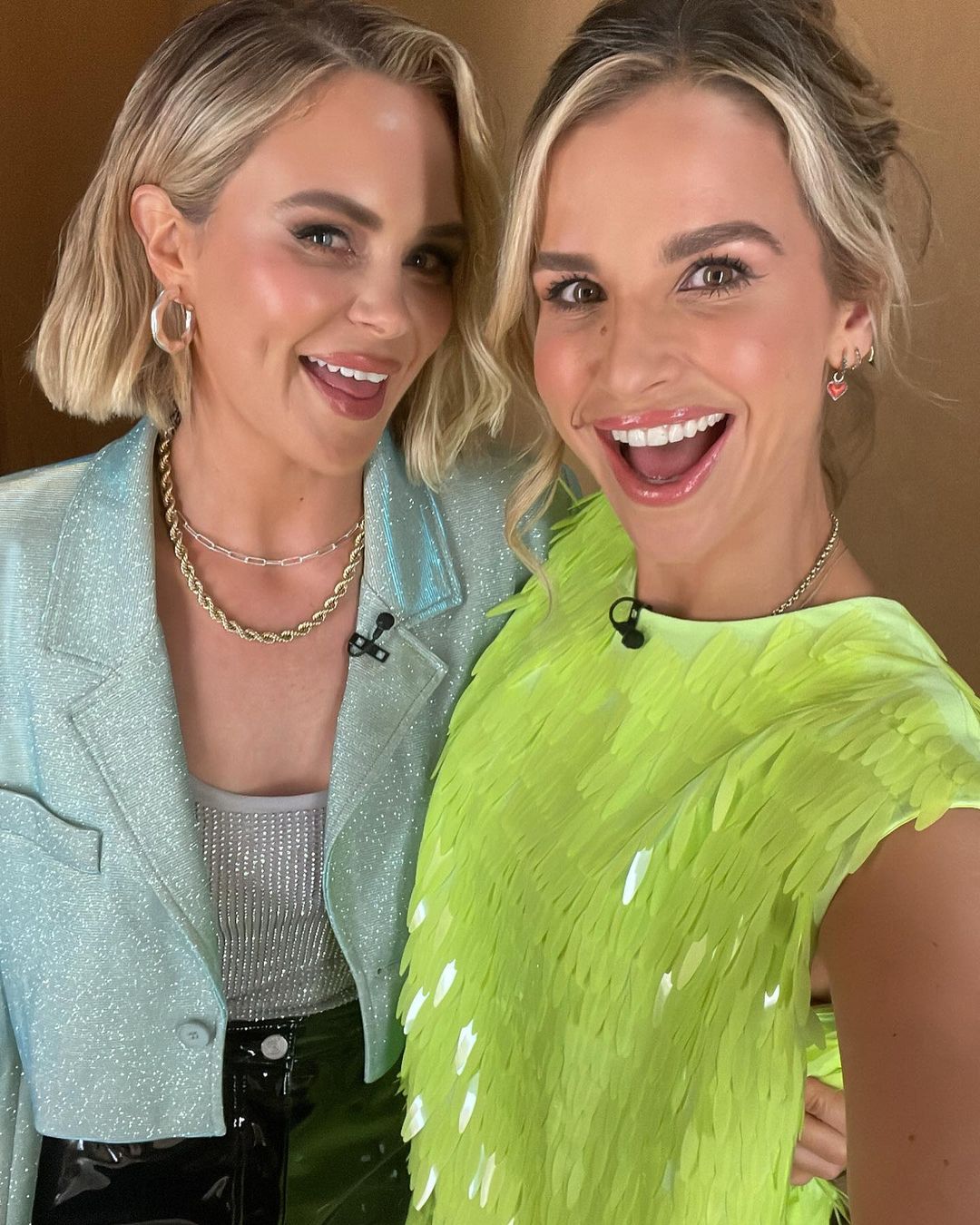 Joanne McNally has headed back to the UK and given us a look inside her first meeting with the newest addition to her bestie Vogue's family.
Vogue and Spencer Matthews surprised their kids with a fluffy little gift early last month. Bertie, the new addition to the family arrived last month to the children's and Winston the King Charles', utmost delight.
The family have been looking to rescue a puppy for quite a while and found their dream rescue, Bertie, at Many Tears Rescue.
View this post on Instagram
Having spent time in Portugal recently Joanne headed back to the UK to meet Bertie Williams – Matthews. She took to Instagram on Tuesday to share with her followers just how the meeting went – it was love at first sight by the looks of things, at least on Joanne's part.
Joanne added a clip of Winston which she captioned "OG" adding the words: "The wife…," followed by a clip of the new addition Bertie captioned: "The mistress."
This comes not long after the podcast hosts discussed the benefits of adopting a dog live on My Therapist Ghosted Me.
View this post on Instagram
Joanne said: "I think a lot of people think when you're adopting, your only options are kind of — I love the scraggly ones — but the old, scraggly ones, with like one eye and they're smoking a cigarette and they've got three legs."
Remember there are 100s of dogs looking for loving homes at rescue centers so we always encourage people to adopt don't shop.