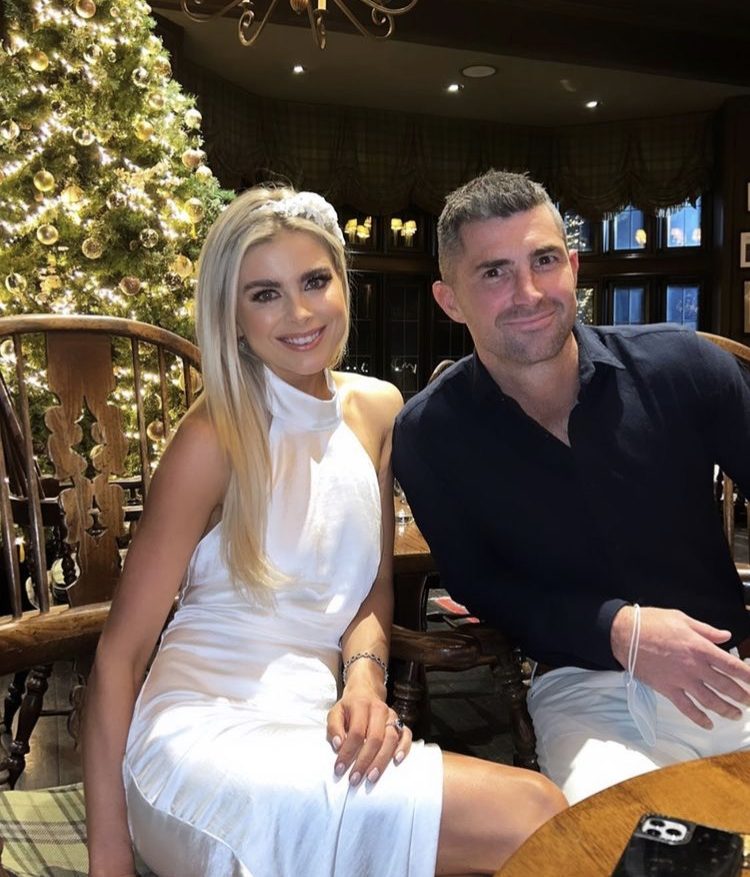 It's an exciting weekend for Jess Redden and Rob Kearney as after multiple delays, and changes in dates, this weekend they are tying the knot!
The couple had to put their wedding plans on hold last year, after Jess' Dad sadly passed away. Taking a year off from things, and after a stint in Australia for them both, they rescheduled and this weekend is finally their big day!
Yesterday the influencer and pharmacist shared a snap of herself and rugby star Rob, on the way to their venue. Wearing all white for the occasion she said; "Off we go!" and "Bye for now."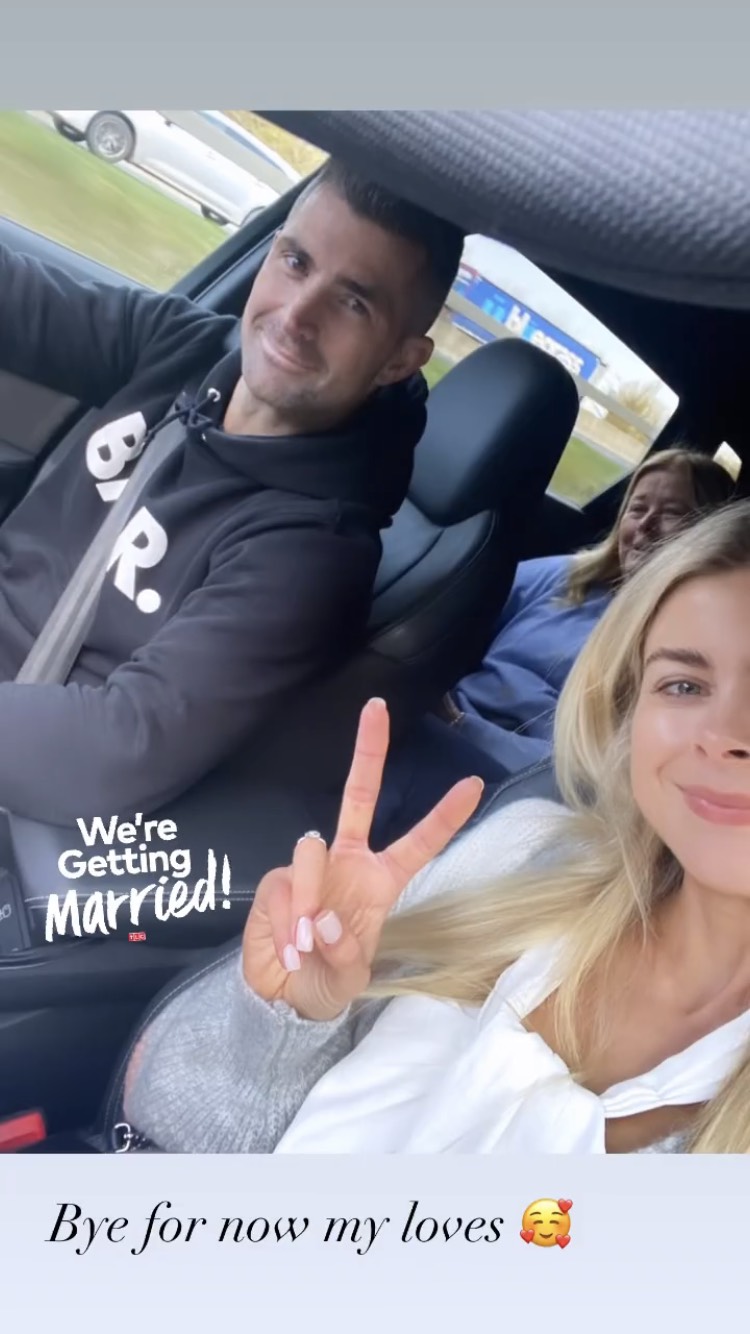 The couple were celebrating last night as they arrived at their venue, with Jess looking radiant in a white dress for the evening.
Sharing a few snaps to Instagram last night and this morning she said; "Little bit of spam before I get ready."
The bride-to-be also shared earlier this week how emotional she is ahead of their nuptuials. In particular, it has brought up some sadness for her after she lost her Dad just last year.
In the lead up to her big day she posted a question box to social media asking for some wedding tips, when one follower shared a gorgeous idea; "I lost my dad too and on my bouquet I had a little charm with his face to walk me down."
Responding, Jess shared a locket with a picture of her late Dad inside and said; "Still chokes me up a little when I think about it too much but I know he will give me his strength on the day to just be beaming & filled with happiness."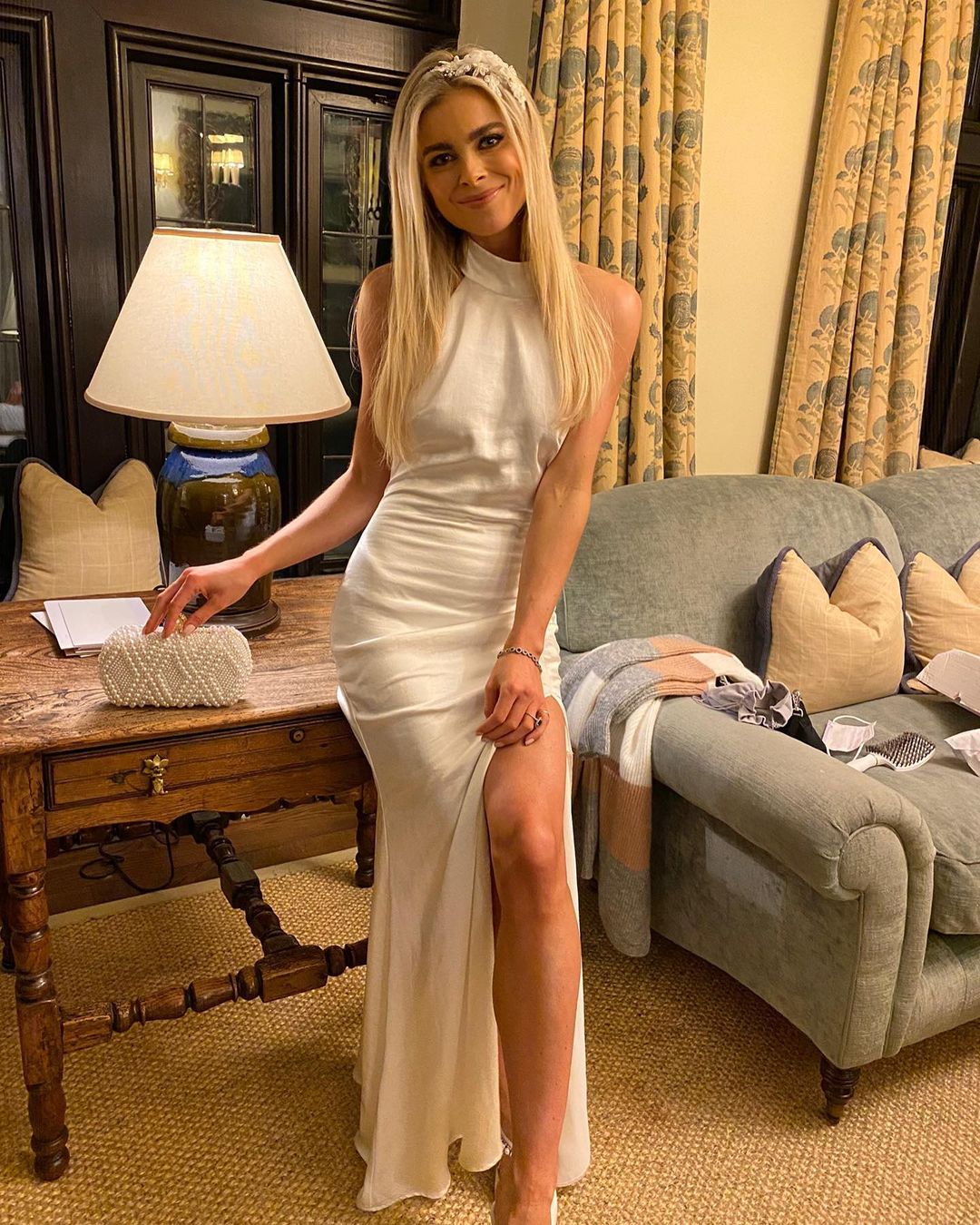 Not long ago she shared that she and her fiancé had tried to marry before her father passed away last year. The couple had their wedding planned for the summer of this year after getting engaged in early 2020, however after the Jess' father died and due to Covid restrictions they made the decision to put their nuptials on hold.
The popular influencer has revealed that the couple had actually brought forward this date after discovering her father Brian was ill. The pair made plans to tie the knot in November of last year so that her Dad could walk her down the aisle, but he sadly passed away from cancer in September.
We are wishing Jess and Rob all the best this weekend!