Before making it big in the film world, Belfast star Jamie Dornan shared a flat with some famous faces. But one of his former roomies, Robert Pattinson, didn't feel like he fit in. Back in 2008, when Jamie first moved to LA, he shared an apartment with fellow up and coming actors Eddie Redmayne, Andrew Garfield, Robert Pattinson, and Charlie Cox.
Jamie opened up about his time living with them, saying it was extremely fun, even though they were auditioning for the same jobs, there was very little competition between them.
The Belfast bloke explained while on Live with Kelly and Ryan, saying, "We never felt like it was a competition. We'd audition for the same roles sometimes, and we'd even help one another prepare. Somehow we all found our way and managed to stay friends."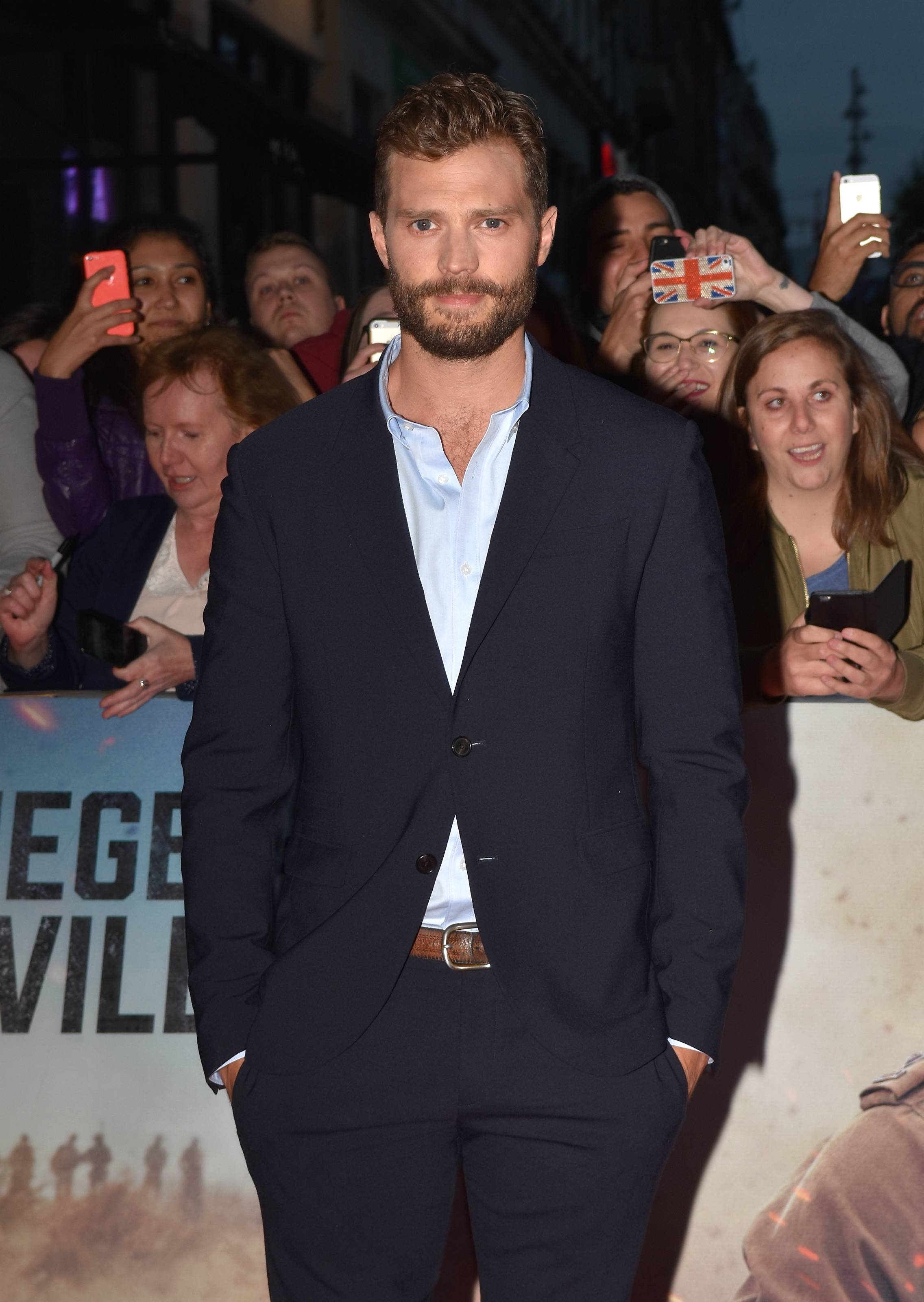 But it seems one of the roommates felt a bit left out as Robert Pattison revealed to ET, he was sort of an afterthought when the lads were making plans. Saying with a laugh, "They were all roommates, and I was kind of the last one invited,"
"I was invited as an afterthought. There'd be like one slice of pizza left, and I'd be like, 'Is there any for me?'"
Now Jamie is setting the record straight, explaining how Rob was actually just more famous than the rest of them at that time. Telling ET, "I think with Rob it's always been like, he sort of had success earlier, so we were a bit like, 'Does he really fit in with us?' Because we were not working and he's working all the time."
But not to worry, it seems like the lads are still great pals. With Jamie saying, "He did Twilight and was suddenly in a different stratosphere than us and we've sort of, not caught up, but we all started working more consistently, but yeah, Jesus, we've known each other a long time."
The former flatmates have done more than "caught up" with Rob. Since rooming together, Jamie has starred in the 50 Shades franchise, The Fall, and his most recent project Belfast earned him a Screen Actors Guild nomination.
While Eddie has gone on to land roles in Les Misérables, the Fantastic Beasts film series and his role in The Theory of Everything garnered him several Academy Award nominations.
Andrew Garfield made it big with his performance as Spider-Man and recently starred in the massive success Tick, Tick…Boom! which also earned him a SAG nomination. While Charlie Cox starred as the leading role of Daredevil in the Netflix show of the same name and in our very own Irish drama, Kin.
It was definitely in their younger days as Jamie revealed their fridge was full of "mostly beer, you know. There was probably like a couple of, you know, frozen pizzas in the in the freezer. Usually, some sort of like cold cut meats you know like some turkey slices and salami and stuff to like survive."
While they've all grown up since then, the boys still remember all the great craic they had together. In an interview, Jamie and Eddie even revealed one of the adventures from their early days in Hollywood.
As Eddie explained, "One day we went to a Pottery Barn or something, and we made some crockery. We made plates and clay pots, and I remember we wrote the names of all these actors who were our gang." Eddie even revealed that he still has all the pottery they made together!
Words by Slaine McKenna