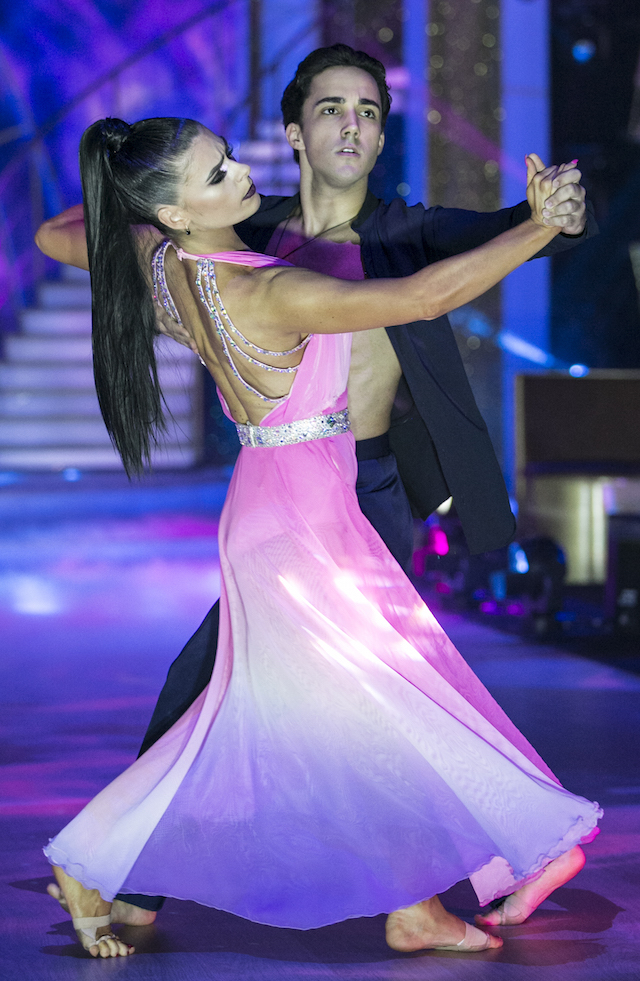 Jake Carter reveals he has found a "friend for life" in Karen Byrne, after winning Dancing with the Stars last night.
The duo were up against Anna Geary and Deirdre O'Kane, but came out victorious after three jaw-dropping performances.
The pair became incredibly close during their time together on the show , and vow to maintain that friendship, even though the competition is over.
"From day one, this girl has worked so hard. She has dedicated her life to me over the last four months, so I'm proud to win it for her," Jake told VIP Magazine.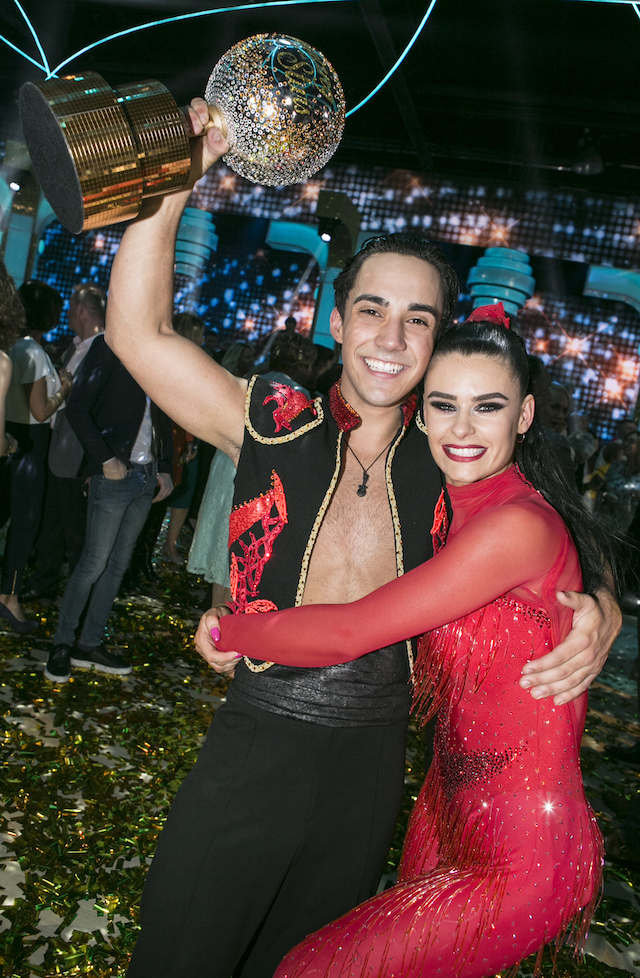 Both Jake and Karen were overcome with emotion as they lifted the glitter ball, admitting the whole scenario was very surreal.
"I cannot believe that we actually won this thing," he said.
"I'm actually lost for words. I've just about stopped crying. It's crazy. It's like a dream."
Karen went on to say, "I am, for once in my life, speechless. The three couple who were left deserved to win so the fact it was us, is magical.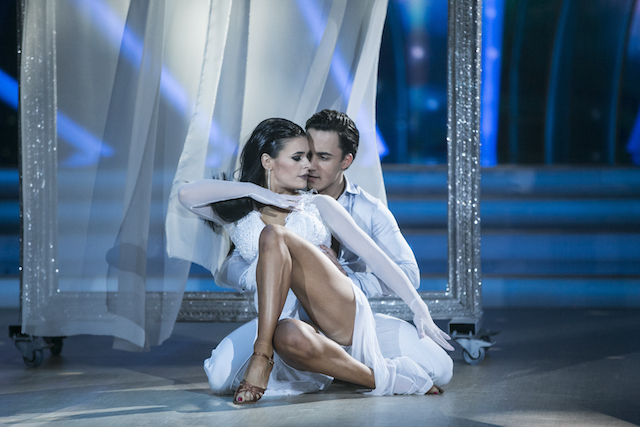 "It's one of the best shows on Irish television and it's nice to know that the Irish public obviously liked me and Jake so it's a dream come true."
The Dubliner admitted it'll be tough not spending every day together, and joked that she might have to go on tour, to stay close to him.
"I'm going to join Jake's band," the pro-dancer said with a laugh.
He added, "We're becoming a duo. We're in the INEC in Kilarney and then we're going all over Ireland, so there's no stopping. It's mental.
"We'll still be partying probably – the whole tour will be a party."
Such deserving champions!