Elaine Crowley has said that the success of her eponymous chat show comes from listening to the viewers.
The star's Virgin Media chat show has gone from strength to strength and Elaine has revealed that they have exciting plans for the year ahead.
"We vamped it up a little bit last year, we introduced an agony aunt slot which is hilarious and proving to be very popular," she told VIP Magazine.
"We travelled a lot more and went to South Africa, Salem and places like that so I like to bring the show out of the studio.
"I think in the next 12 months we're going to try and bring it outside of the studio and on location, so that's the big plan for 2019, so fingers crossed we'll be coming to a town near you!"
When asked about her dream guests, Elaine revealed that it's often the viewers at home and the those who get in touch who have the most interesting stories.
"To be honest, some of the people who used write in are now on the panel like Bernie Kirwan, she applied to be on the fitness bit I did, Train with Elaine and then we said she's such good craic so we have her on the panel now. You know some of the most interesting people are people at home, your aunt, your big sister, your granny or the aul lad down the pub, they are the ones I like talking to because you get the best stories and it's very real."
The 40-year-old star did admit that if she could pick an ultimate dream guest, another chat show host would be at the top of her list.
"Obviously, everyone has a wishlist of mad famous people like Billy Connolly and Graham Norton and those fabulous people!"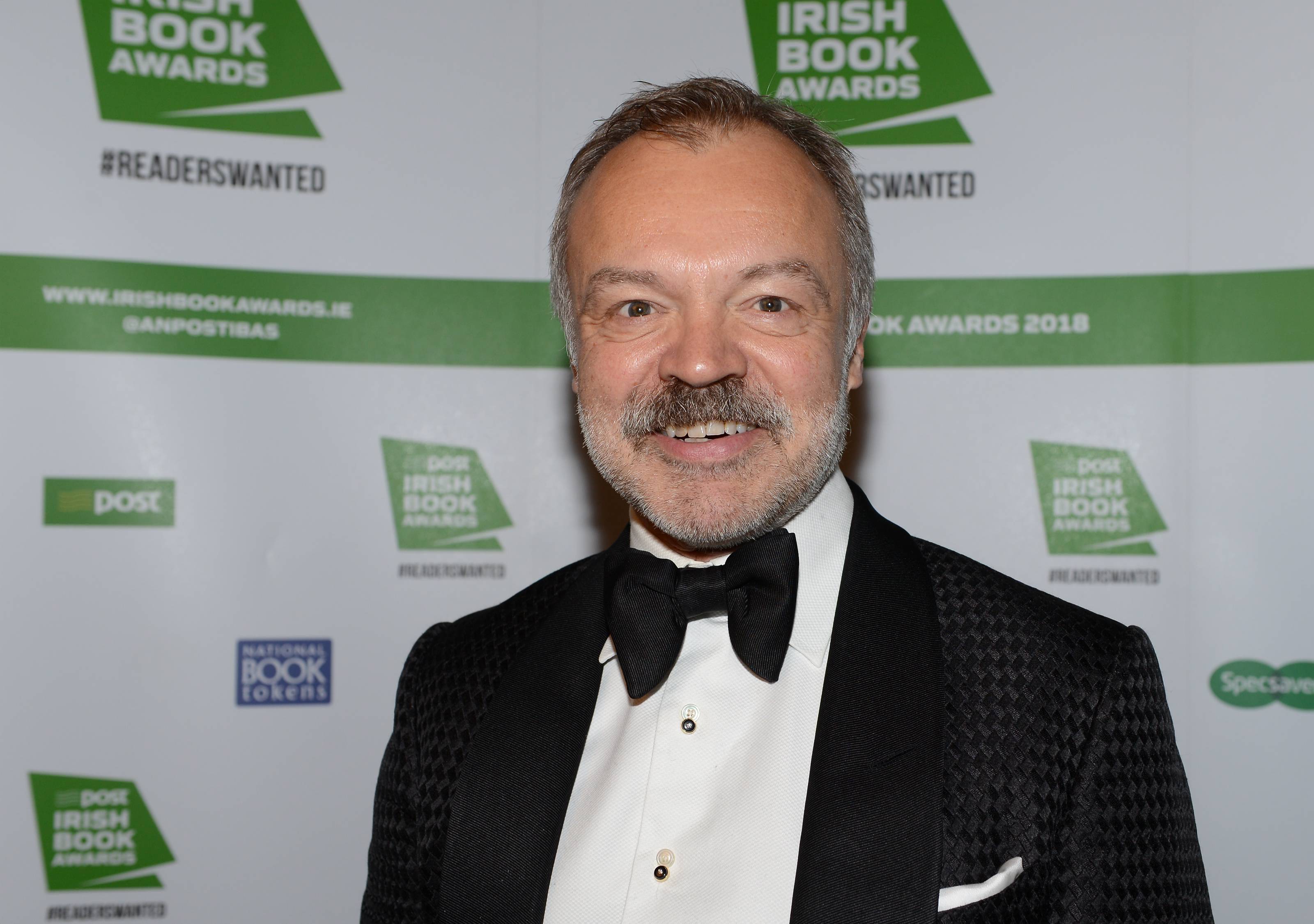 Elaine also revealed that she met Graham recently and that he's on another list of hers!
"I met Graham Norton at the Irish Book Awards recently and he asked to see my tattoo, and it's on my ass so that was interesting! I did not! I don't think he would have been very interested at the end of the day!"
"I just think he's the best of the best, I love him and he has the most beautiful beard!" she said.
"I told him he was on my laminated list, and he's the only one on the list! We'd just sit and drink wine and have the craic!"
The star is set to celebrate the second year of the Elaine show and says she still finds it odd that she has a show named after her.
"It's very viewer-driven, we gage the reaction online so they'll let us know what we do right or wrong.
"It's still feckin' weird," she laughed!
"I still see it as a brand and I'm a person. I don't think it's something you ever get used to, and if you did you'd have notions!