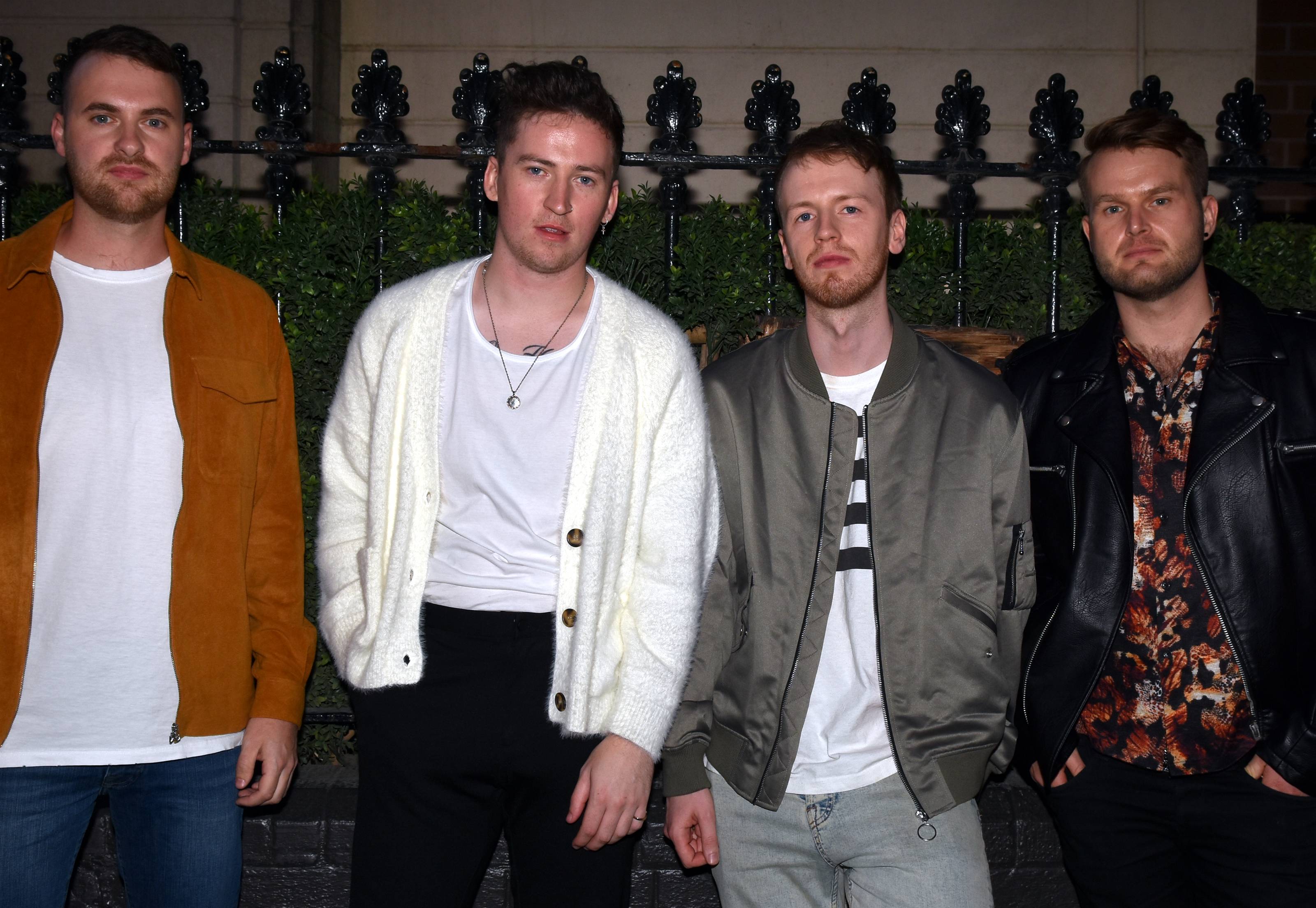 As if Picture This haven't already had an incredibly busy few years, the next few months ahead are set to be a total whirlwind.
The band just announced a new album MDRN LV, a European tour which includes five dates in Dublin's 3Arena, and they've just been signed to massive US label Republic Records.
Anyone who's seen the band live, or seen them interact with fans will know that they are quite humble and very sound, but can this massive success be a bit overwhelming?
"I personally wouldn't say it's overwhelming, I would say, not in a cocky way, but I feel like we've worked so hard that we kind of feel like this was coming," says Jimmy Rainsford, the band's drummer.
Speaking exclusively to VIP after their press conference at the Westbury, he added:  "We've been planning it a lot like, we've always wanted to be announcing things on this level. Of course, it's shocking, you know you're never going to prepare yourself for when you announce it and the reaction you get. You're like 'oh my god I'm terrified', but we don't really get overwhelmed we're quite down to earth kind of people but what overwhelms us is the support we get from fans and from media as well of course, that is overwhelming and the response our music gets like every time we put out a song it gets an amazing response like that's the best bonus for me."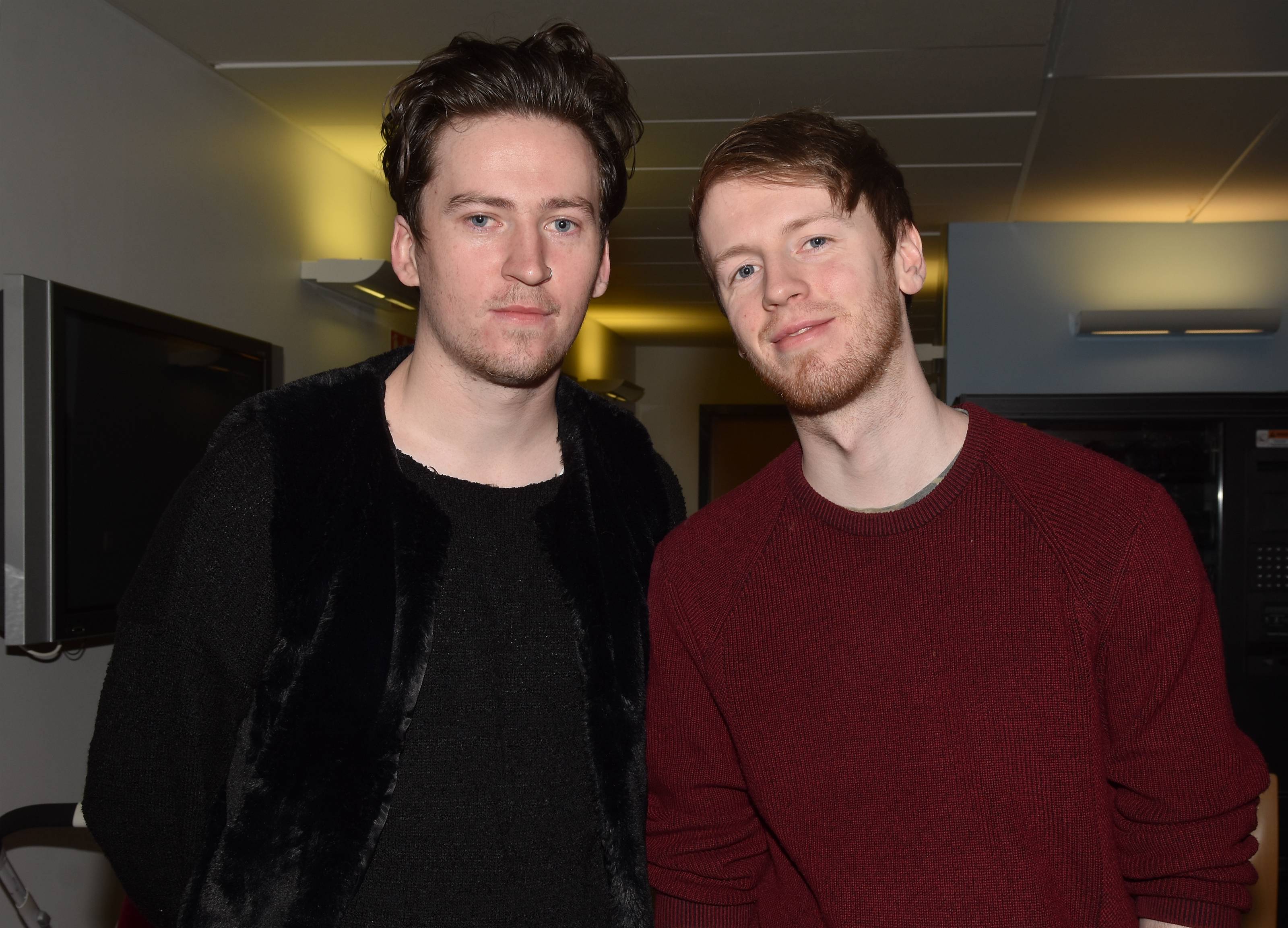 With the new signing with Republic Records, the band will be spending even more time in the US, but do they think they'll be well received stateside?
"The new album is very international sounding, I think it suits the American market obviously, we didn't purposely write it for an American market, it just so happens that we're signed in America, we spend some time in America, we're in LA and New York a lot, it's a natural progression," Jimmy explains.
Picture This already have two sold-out shows in the US coming up this year in The Bowery Ballroom in New York on November 28th and The Morrocan Lounge, LA, on December 3rd.
"A lot of the music we listen to is from America. We're still an Irish band but it's not like we're trying to be really Irish. We want to create music that we love to hear and it's going to be interesting in America, especially being signed with Republic, they've been incredible to us. They are a great label for us to be with. They're going to push us in America, already we're selling out shows in America, y'know that's insane, that's the overwhelming thing. We love America, we love LA, it's like a second home to us at this stage, but this is where we're from, we're not going to get American accents anytime soon, don't worry!" he joked.
The band teased for weeks about their exciting announcements on their Twitter and Instagram accounts, but with such loyal and eager fans, is it hard to keep a secret?
"You just want to say something so badly and it's tough to keep stuff in," Jimmy said.
"It's so tough to keep big announcements in, so it's great for today to just let it all out, it's a weight off your shoulders, but it was cool to announce it in a cool way, we put up a short movie online that described the new album that we shot ourselves outside our house in LA and it was just a nice way to introduce a new album. It's something very personal album MDRN LVE, I mean it's not personal to us, I mean it's a very personal sound for people. There are a few people all the time asking is this or that true and you just have to be like… Nah," he laughed.
— Picture This (@BandPictureThis) October 8, 2018
In the case of many bands and successful artists, the term 'overnight success' is used, so do the four lads from Athy in Kildare feel this is fair to say?
"It was a lot of work, but I have to say, the song Take My Hand, that song was written by Ryan and I took it and recorded into a full song in my studio before we even had a band," says Jimmy, adding that he had a good feeling about their success as soon as he heard that song.
"I was shocked when I first heard it," adds bassist Cliff Deane.
"I said I have to be involved in this somehow, whether you want me to come tune your drums or anything I'll do it. But I think we all knew as well that the songs were that good that it was going to go places," he said.
"It's a weird feeling, knowing that it kind of was an overnight success in the way of like, it's like you kind of just win the lotto," Jimmy proudly adds.
"You're like oh my god, these songs! Us as a band work so well together, these songs are coming so naturally and people are responding so great it's rapid. It just hits the radio rapidly and the next thing there's people getting involved and it's becoming commercial and it's just like a runaway train."
The band initially comprised of Jimmy and lead singer Ryan Hennessy, but they soon added Cliff and Guitarist Owen Cardiff who together became the Picture This we know and love. So what is it about the four lads that just works?
"The winning combination for me is that we're all very different people, we are completely different people and that's why we work so well together. We all have our very own strong personalities it's not one person leading the whole team, everyone has different traits," Jimmy explains.
"I would consider Cliff the funny one he's the life, I'm the more businessy side of things, Owen is the responsible one and Ryan is the talent. And that's how we all work together and in a band that's what you need, you need someone who can drive it and keep the life going, you need someone who can be responsible and you need someone who's got the talent so it just works. We're all very different, we're all different ages, we're all from the same area but we have different ideas and mentalities and when we bring that together it makes something incredible.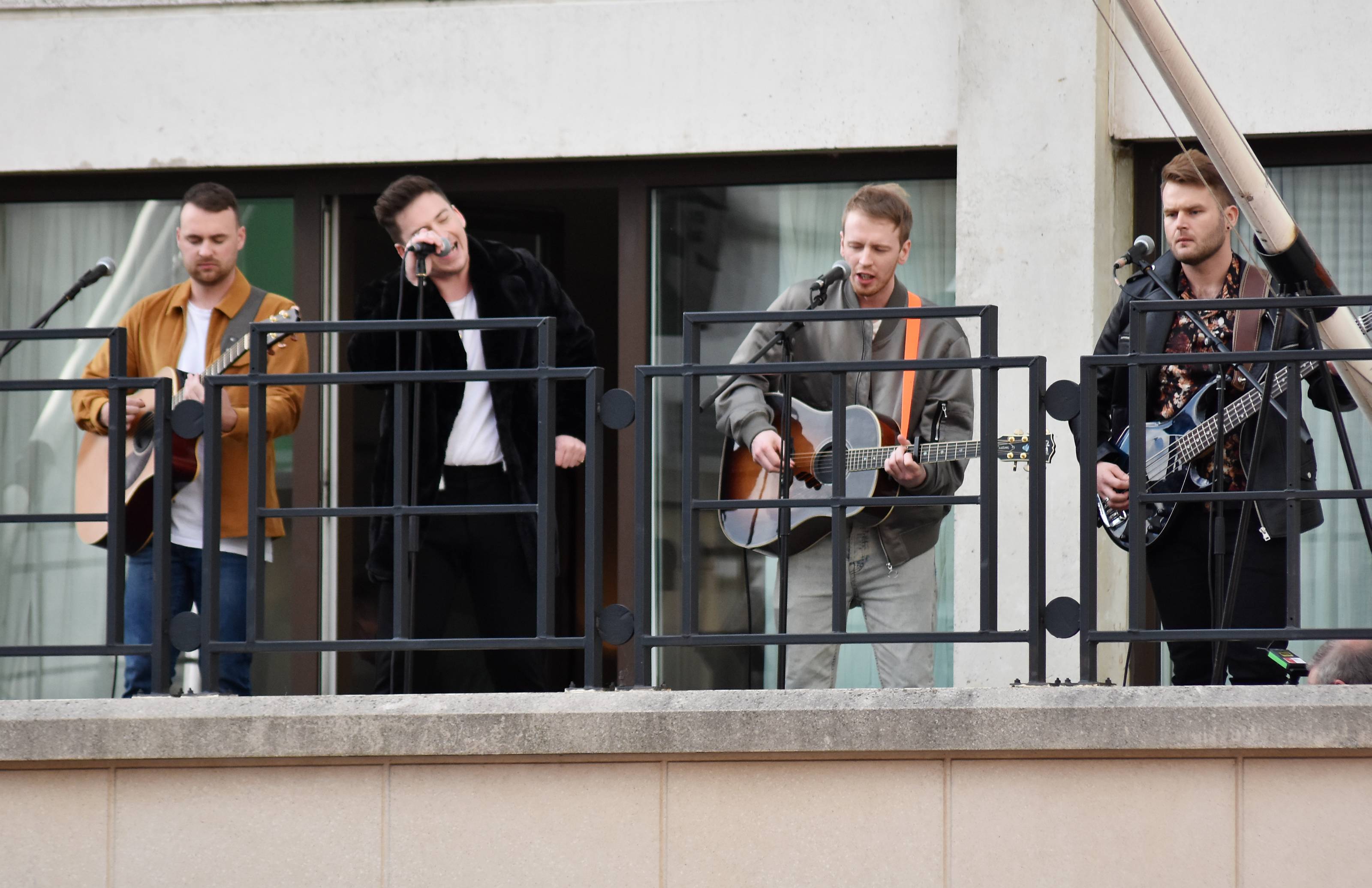 Music can be a difficult career to pursue as many bands don't make it, or it takes years before they really take off, so were the boys ever tempted to throw in the towel?
"I was always working in my own studio so I always knew I was going to stay at music but there was a stage where I suppose I was working with bands that I was in and we were writing songs and I got to the stage where I was like I don't know if this is going to happen. And that's why it's just crazy I got that email from Jimmy with the song, and I was like, Take My Hand is just amazing, that is going places" says Cliff.
"For me, I've been working in the industry since I was 18 so that's 8 years now nearly," Jimmy explains.
"I've done a lot of world tours with a lot of big acts working in the background and that's great experience that I had that I was able to bring to this and it just so happened that my job ended when I was finishing all these world tours and I met up with Ryan around that time and everything just worked. Cliff was in the studio, he was like 'I'm a musician', Owen left his job and was like 'yeah let's go' and we just took a massive risk and that was two years ago."
Safe to say that 'massive risk' massively paid off!