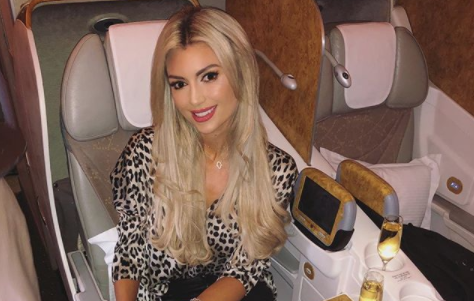 Rosanna Davison has spoken out about fad diets, as she revealed she regrets trying a Beyonce recommended plan.
The Former Miss World admitted she tried the drastic meal plan after hearing Beyonce used it to prepare for a role, but ended up being 'miserable.'
"About 10 years ago I did the crash diet Beyonce was talking about where you drink a special drink made of water maple syrup and cayenne pepper." Rosanna told The Irish Mirror.
"I did it for five or six days and for the first few days it was pretty miserable but then I started to get used to it. But of course the minute I stopped it I ate all around me and put on more weight."
"In five days you're not losing much weight, just water retention, you're so hungry when you stop it that you end up worse off.
"It was counterproductive, I know Beyonce did it for her role in Dreamgirls. I guess if you're doing it for a movie there's a reason for going through all the pain of it but for me it was just an experiment and I regretted it."
"I just want to be able to help people, there are so many diets out there that are leading people on the wrong route," she added.
The beauty is author of two meal based boos, Eat Yourself Beautiful and Eat Yourself Fit and reveals she is now working on a new, more science based third book.
"I've met with the publishers and we're looking for new ideas.. something maybe more science focused because the degree I did was a science degree."
"I find people are really interested in it, most people know how to eat healthy and make the right choices but they want to know and are really interested in the science behind it and maybe the biochemistry behind it."