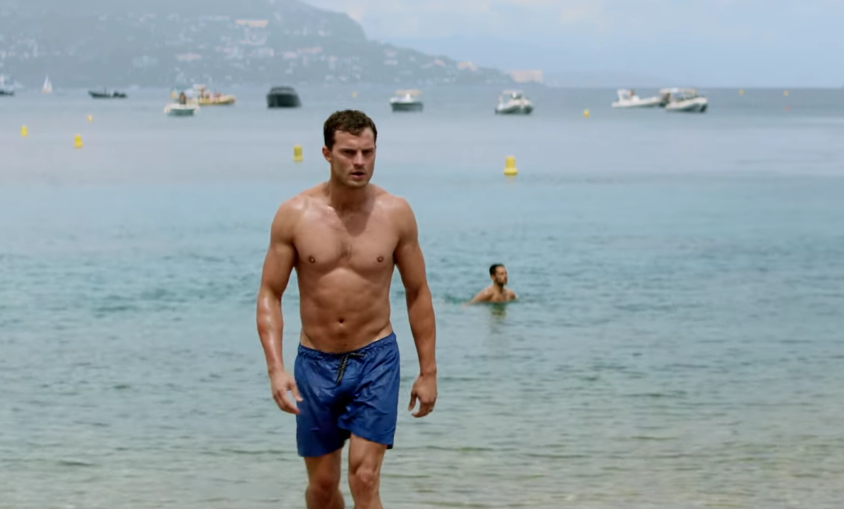 Jamie Dornan has revealed that the sexy beach scene in the new Fifty Shades of Grey film, was anything but sexy.
With Fifty Shades Freed set to hit our screens very soon, Jamie sat down with Graham Norton to chat about the movie.
If you've seen the trailer, one of the most memorable shots is that of a very fit Jamie Dornan walking out of the water, and while the end result looked pretty good, the actor revealed it was pretty awkward to film.
"That's was horrendous if they just tilted the camera down… that whole moment was just awful.
"They had this whole thing, they wanted me to be all sexy coming out of the water, and the whole James Bond thing,"
The star explained that he was meant to walk out of the water and on to the beach, but had great difficulty.
"But it's not a sand beach, it's a wee pebble beach, and we've all been there, you cannot look cool coming out of the water on that.
"So I was all [*gestures wobbling*] and paparazzi were taking photos so I said: 'we're going to have to change something up here, help me out!'"
The Irishman then explained the great lengths the crew went to to make it work, and the final result wasn't very sexy at all!
"So they put down a wee carpet and it didn't really work, because there were still rocks on it.
"So I ended up wearing those gel shoes, and no one in the world has looked sexy in those.
"And my exit from the water isn't even in the movie!"