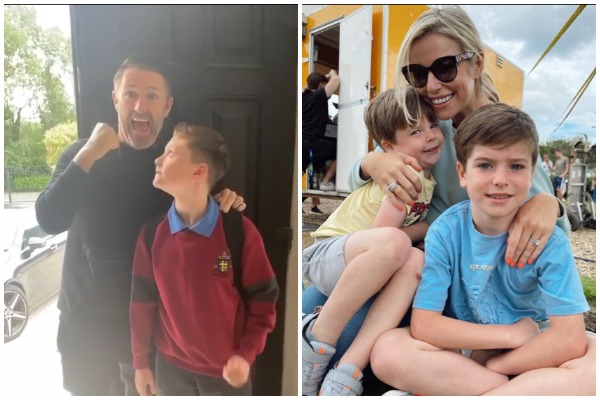 School children up and down the country are preparing to return to their classrooms this week, after a long 5 months at home.
For Irish celebs, that exciting day is no different to the rest of us. Our Instagram feeds have been awash with stars sharing snaps of their children heading off back to school, with some a little more excited than others.
While it's of course an emotional time for parents, many are looking forward to embracing some normality again, after a turbulent few months of home-schooling amid the pandemic.
Along those waving goodbye to their little ones this week is businesswoman Pippa O'Connor, who has said she is sad to see summer come to an end but thank for the memories that she's made with her family.
View this post on Instagram
Captioning a sweet snap of her two boys, Ollie and Louis, she said:
"So long Summer 2020.. one we won't forget, among the uncertainty we made lots of happy memories ❤️🙏🏻Now it's back to school uniforms and packed lunches.. let's hope it goes smoothly for everyone"
Another star a little less sentimental about his children heading back to school is football legend Robbie Keane, who couldn't help but show his joy when waving off his son Robert this morning.
View this post on Instagram
"Anyone else happy? #backtoschool" he said.
Also among those doing the school run this morning is Olympian Derval O'Rourke who shared a sweet snap of her daughter walking in her uniform this morning, sharing some words of comfort with any parents who may be feeling overwhelmed at this time.
View this post on Instagram
"I got the best piece of advice from a friend a few months ago when I was worried about this new phase, it was
'There's no perfect parent, perfect child, perfect school or perfect decisions when it comes to this phase, just go with it, everyone will find their feet & figure it out' Hope everyone is finding their feet & feeling ok this week," she captioned the image.
While there's no right or wrong way for parents and children to feel this week, one thing is for sure, this is a back to school week that none of us will forget.