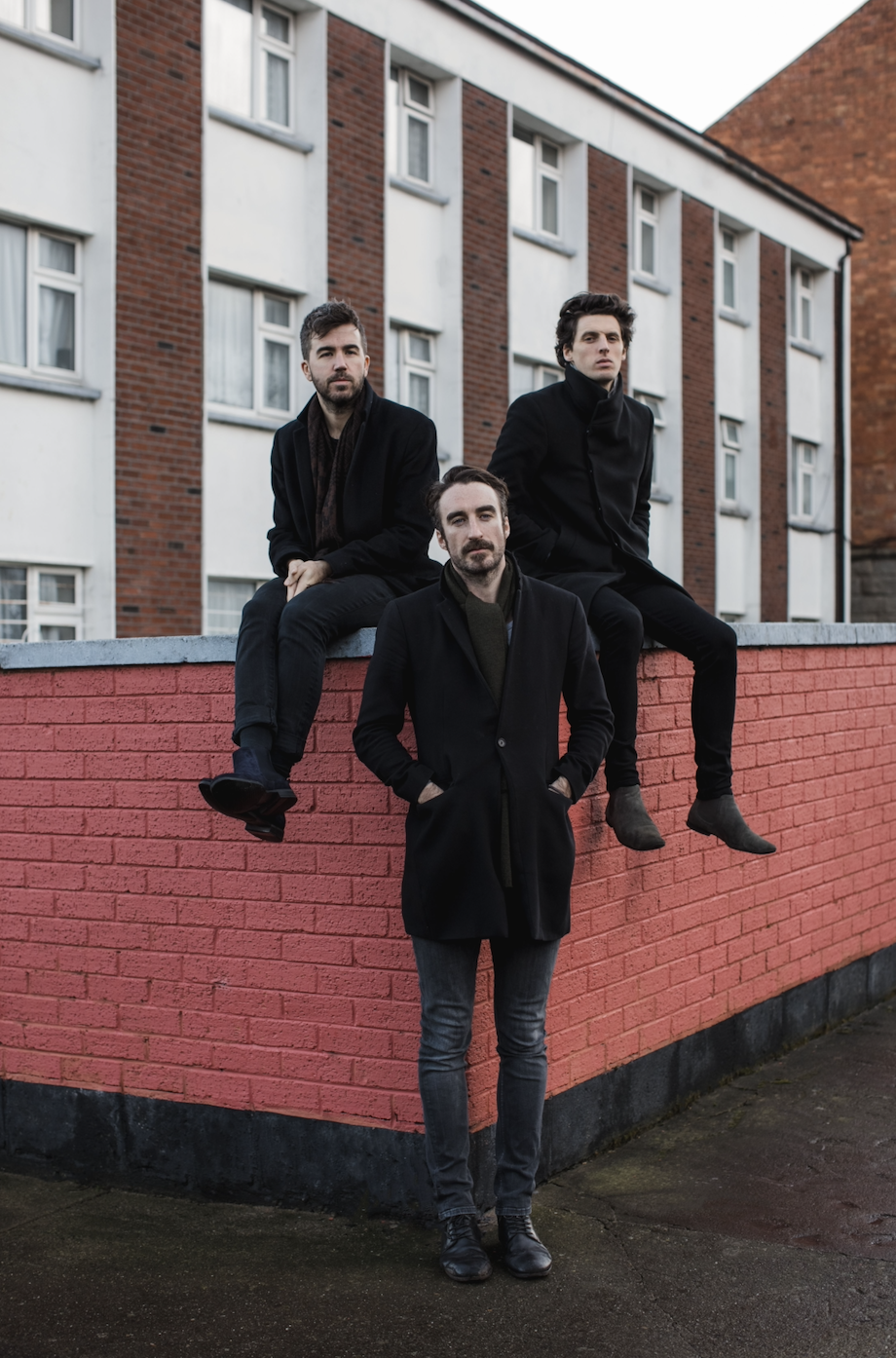 Over the past few months, as we couldn't continue with the events that we had previously planned, we've been treated to some fantastic tv specials that wouldn't have been aired otherwise. But the latest live broadcast is going to be a little different, and we already know it's a show not to be missed.
EPIC & RTÉ will be presenting 'Songs from An Empty Room', a night of fantastic performances with a host of Irish artists in venues across Ireland.
The amazing artists who are taking part include Aimée, Denise Chaila, Eve Belle, Fia Moon, Gavin James, Jafaris James Vincent McMorrow, Lisa McHugh, Lyra, Mother DJs, Noel Hogan of The Cranberries with Danny O'Reilly of The Coronas, Picture This, Sorcha Richardson, Soulé, The Academic, The Blizzards, The Coronas and The Stunning. With this list of artists, it's sure to be an amazing show.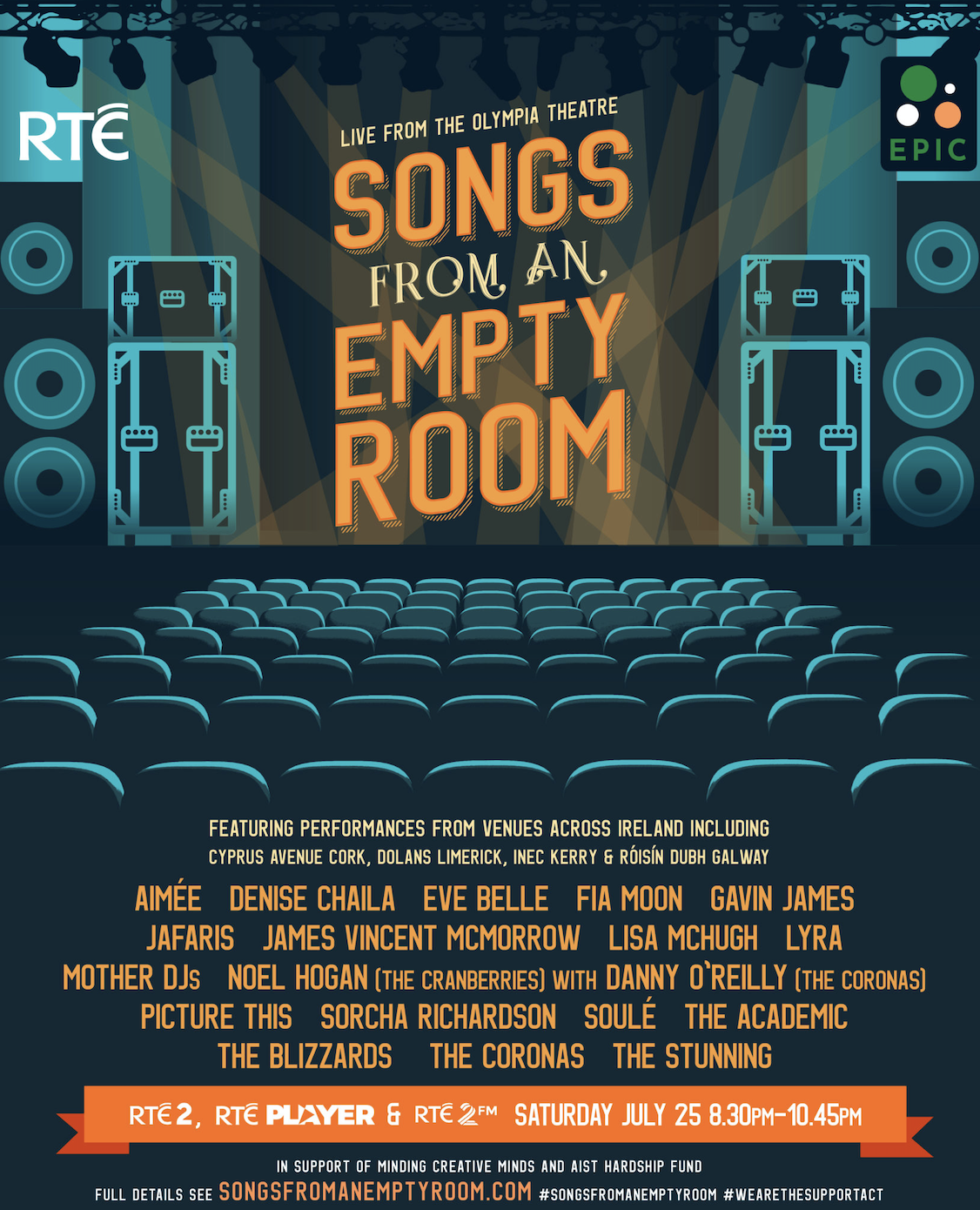 Hosted by RTÉ 2FM's Jenny Greene and Eoghan McDermott, this music TV event will support two fantastic live events industry initiatives – Minding Creative Minds (free wellbeing and support programme for event industry professionals and contractors) and the Association of Irish Stage Technicians (AIST) Hardship Fund (available to members and non-members who work in any crew related role in the Irish live events industry).
In addition to providing an incredible night of entertainment, the broadcast will also feature fascinating insights from behind the scenes of Ireland's event industry and the exceptional people who come together to make our extraordinary live events happen.
'Songs From An Empty Room' will be broadcast live on RTÉ2 & RTÉ 2FM, Saturday, July 25, 2020, from 8.30 pm to 10.45 pm, plus, it'll also be available on RTÉ Player.