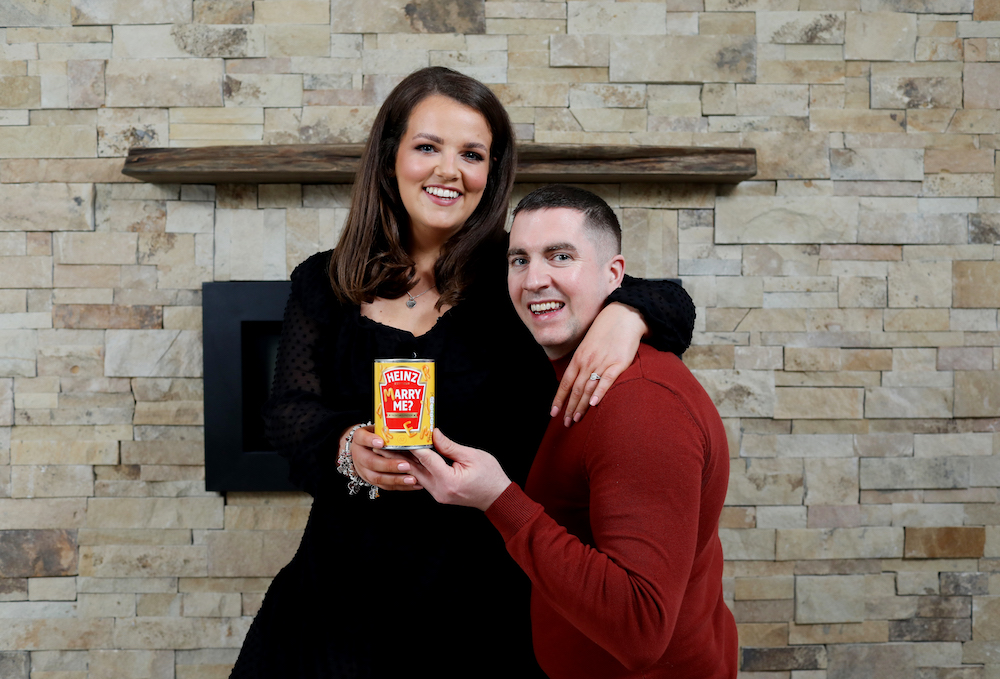 To give us all the feels this Valentine's Day, Heinz has launched an amorous take on one of its most iconic pasta varieties, Alphabetti, to help pasta-loving romantics propose to their partners in style this February 14th.
We here in VIP can't think of a more appropriate way right now to tell someone you want to spend the rest of your days with them, than at home, safe and cosy enjoying some Alphabetti.
Inspired by an amazing real-life Irish love story the special cans will only feature the pasta letters M, A, R, Y, E, in a juicy tomato sauce. How cool is that? But don't just take our word for it.
We spoke to happy Heinz- loving couple Karen and Diarmuid to ask them about their own loved-up moment over a plate of Alphabetti when Diarmuid worked up the nerve to ask in the most unique way, 13 years after they first met in college in Athlone…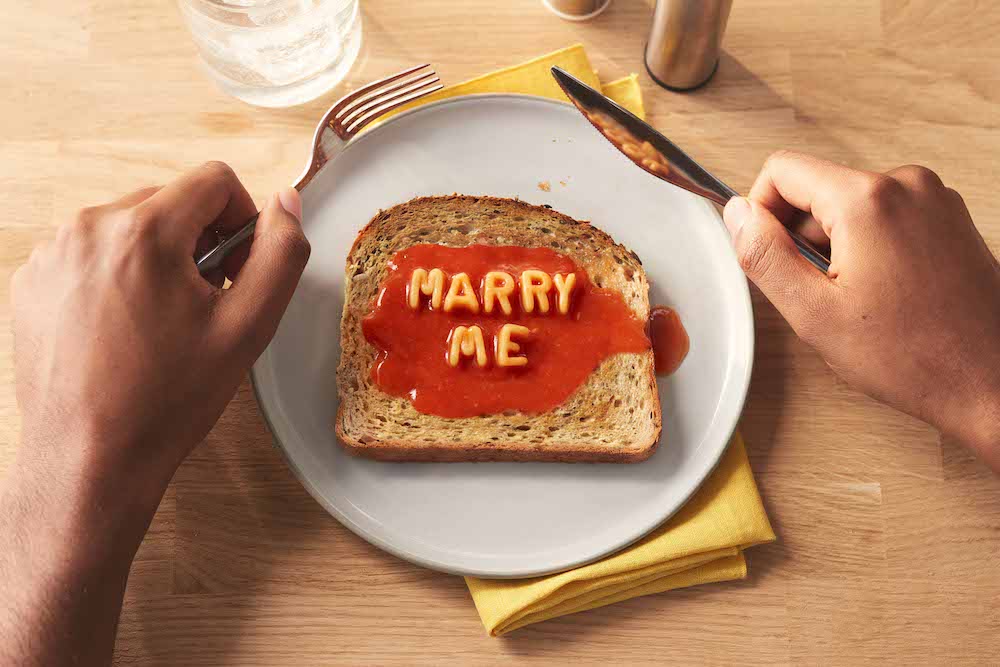 Diarmuid! We are in awe of your brilliant idea that has now triggered a whole new loved-up dawn for Heinz Alphabetti. What made you think of this particular idea?
We had just enjoyed our first Christmas in our new house, it is our pride and joy, so I knew it would be the only place to propose. Karen is sharp… so I knew I would have to put a lot of effort in to make sure it was a complete surprise to her. I had been racking my brains for weeks, how will I ask her – but the only idea that kept coming back again and again was Heinz Alphabetti. She really loved having it on toast for her dinner, which is why it came to mind. And, I knew it would catch her completely unaware to sit down for her dinner, look down at her plate to read the words Marry Me.
So tell us, how did you do it?
Diarmuid: I had taken an annual leave day, but pulled off a very convincing sickie so that Karen would think I was just at home in bed for the day. I knew I would need the whole day to set everything up perfectly. I had to get into planning mode.. what would be the best way to make sure I had all of the letters. I bought two cans just to be safe and I watched a YouTube tutorial that someone had made on how to drain off the sauce and separate the letters to spell out the words you want to say.. Believe it or not, I only needed the one can to spell 'Karen Menton, Will You Marry Me' and to make sure they didn't slide everywhere I put them on a slice of toast.
Karen: I called Diarmuid to see how he was doing, he said he was feeling much better. He said, he was making dinner and that I should come home straight away. Diarmuid's the chef in the house, so I just thought 'what's he going to do now' and didn't think any more of it. When I got in, he told me to sit-down quickly or it would go cold.
Diarmuid: I'd had a very busy day! I also made my own ring-box and I fashioned a cover to put over her plate so that she wouldn't see until the perfect moment. Then, I revealed the plate… and I got down on one knee with my homemade ring box and I asked her to marry me. She replied….'Are you joking me!!!' I was delighted to have caught her out, she looked at me dumbfoundedly for a minute, and then she said yes!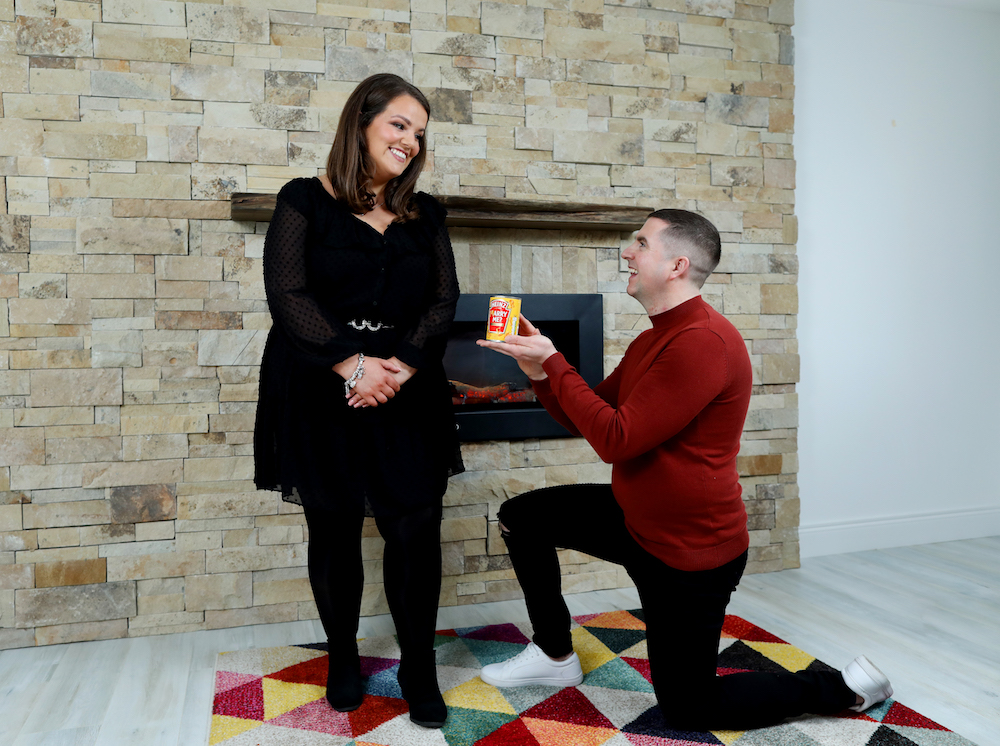 And Karen you must have been so surprised?
Yes! We were only after buying our first house together, it's our pride and joy and we love spending time at home together. He caught me completely unaware with the proposal, I'm still surprised to this day that he did, without me copping on to anything. The funny thing is, I was planning on asking him 8 days later on Feb 29th. It just shows, we were both ready for this next stage of our life together! Diarmuid's a man who's all about equality, but we're both delighted that he got in there first!
For those keen to propose with Heinz 'Marry Me' edition Alphabetti, here's how to get your hands on a can. A limited number of cans will be available to purchase from www.heinztohome.ie from the 1st February 2021 for €0.99 plus postage and packaging.
But be quick as we are certain demand will be high! And don't forget to tag your special moment on social media using the hashtag #alphabettiproposal. We can't wait to see all the joy! @heinzirl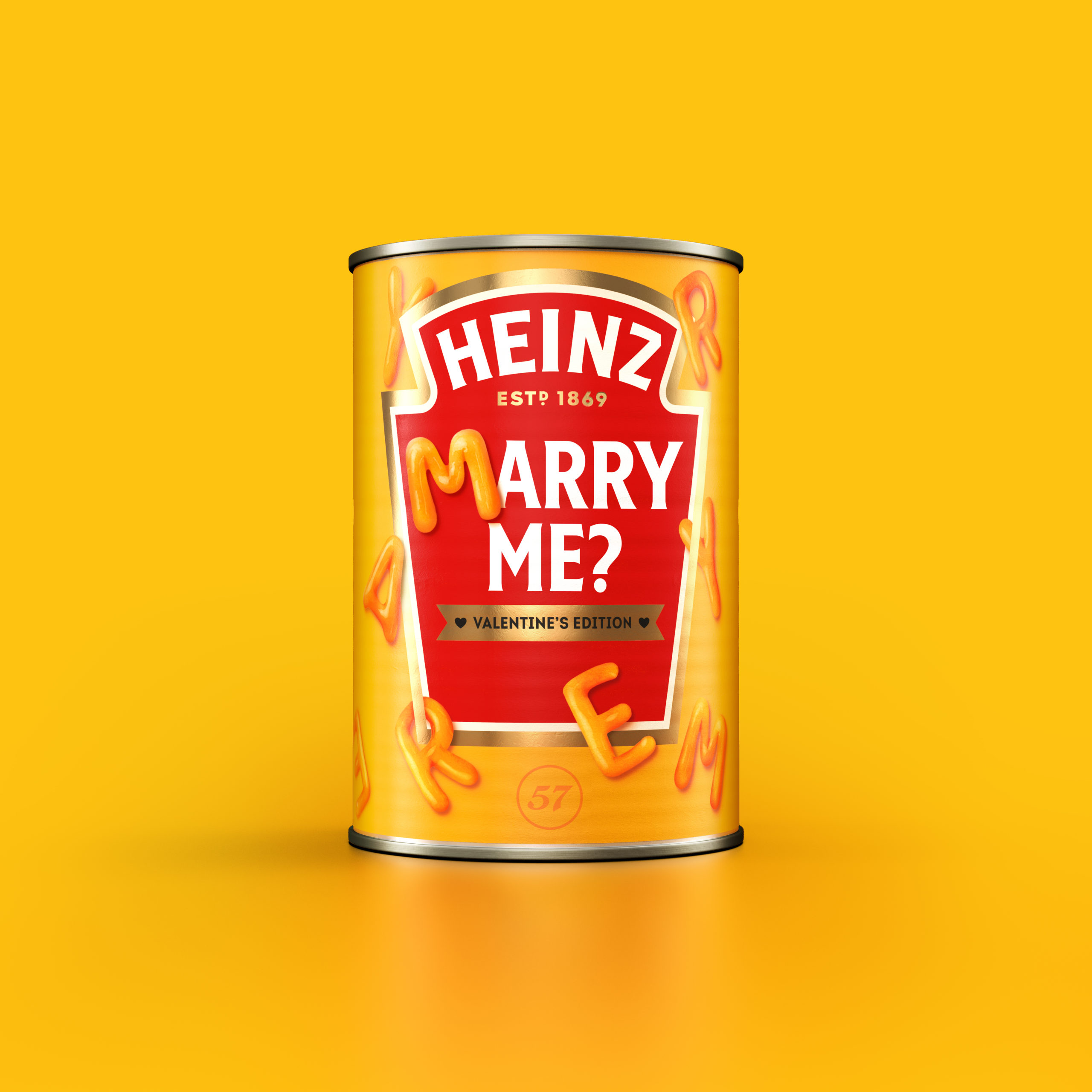 VIP PROMOTION