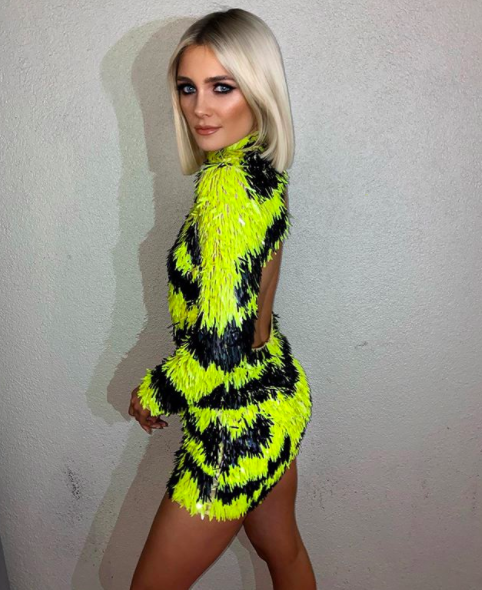 Irish influencer Niamh Cullen has been forced to report to her local Garda station following a series of messages from a social media troll.
Sharing her fear on her Instagram story, Niamh posted a picture of herself visibly upset after speaking with Gardai.
"I am just out of the Garda station. I'm in an awful way. I feel so sick and upset, unbelievably uneasy and quite rattled to be honest after the messages I received this morning," she said.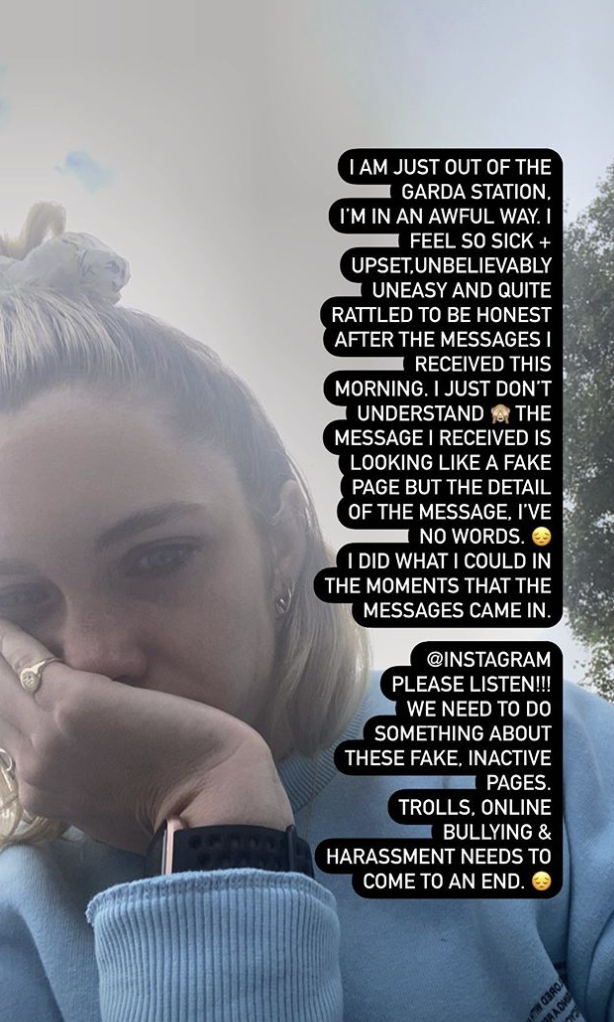 Revealing she acted as fast as she could after reading the messages, Niamh said that while she believes the account who messaged her is fake, the personal details they gave in their texts is what caused her to involve the police.
"The message I received is looking like a fake page but the detail of the message, I've no words."
Shortly after sharing her ordeal, Niamh's friend Louise Cooney also shared her own experience with the same troll, who she said sent the exact same message to her a number of weeks ago.
"I got the exact message Niamh Cullen got, word for word from the same person a few weeks ago," Louise said.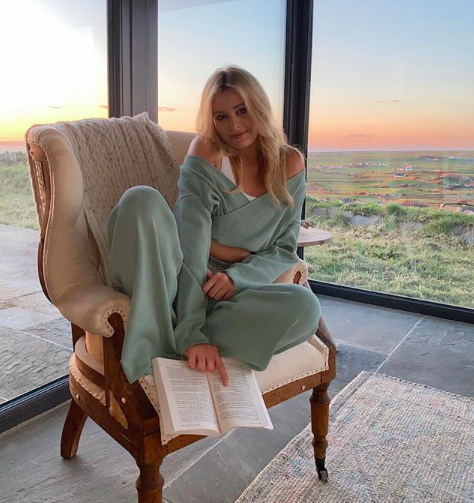 "I couldn't even share it it's so upsetting. To think it's a fake page actually makes me feel so sick," she continued on.
In her own post Niamh tagged Instagram, demanding that they do something about the number of inactive fake pages they have on their app, in a bid to deter faceless bullies.
"We need to do something about these fake, inactive pages. Trolls, online bullying & harassment needs to come to an end."