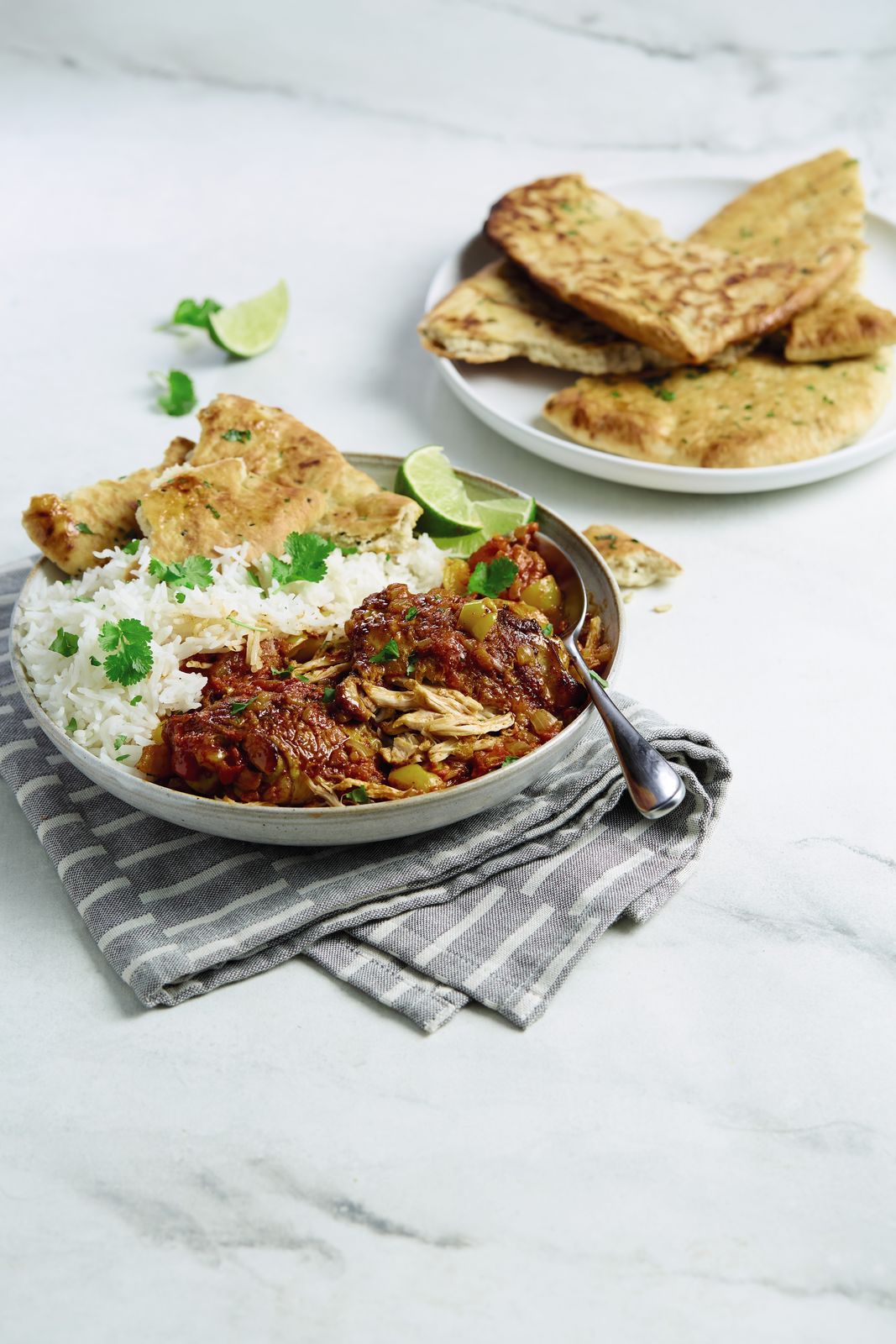 A new year – a new approach! A chance to brush away the strange year that was 2020 and the excesses of Christmas – an opportunity to reset your body and mind and plan ahead in a sustainable way to help make you feel really good again.
Read ahead for healthy recipes along with top snack tips from author of Trisha's Transformation, Aldi Ambassador Trisha Lewis…
Slow Cooker Chicken Curry
Ingredients:
Dash of Vegetable Oil
2 tbsp Medium Curry Powder
8 Chicken Thighs
1 large Onion, chopped
1 Yellow Pepper, chopped
1 tin Garden Peas
1 400g can Chopped Tomatoes
200ml water
1 Veg Stock Cube
To Serve
White Basmati Rice
Naan Bread
A wedge of fresh Lime
Small bunch Fresh Coriander (optional)
Method:
Heat the oil in a shallow frying pan on a medium heat. Add the curry powder and stir for a few moments. Next, add the chicken, skin-side down, and cook until browned.
Add the onion, pepper, peas, tomatoes, water and stock cube to the slow cooker and stir well.
Add the curry-coated chicken thighs to the slow cooker and fully submerge.
Cook for 6 hours until tender.
Serve with basmati rice, naan bread, a wedge of fresh lime and a sprinkle of freshly chopped coriander (if using).
Goats' Cheese, Spinach and Tomato Omelette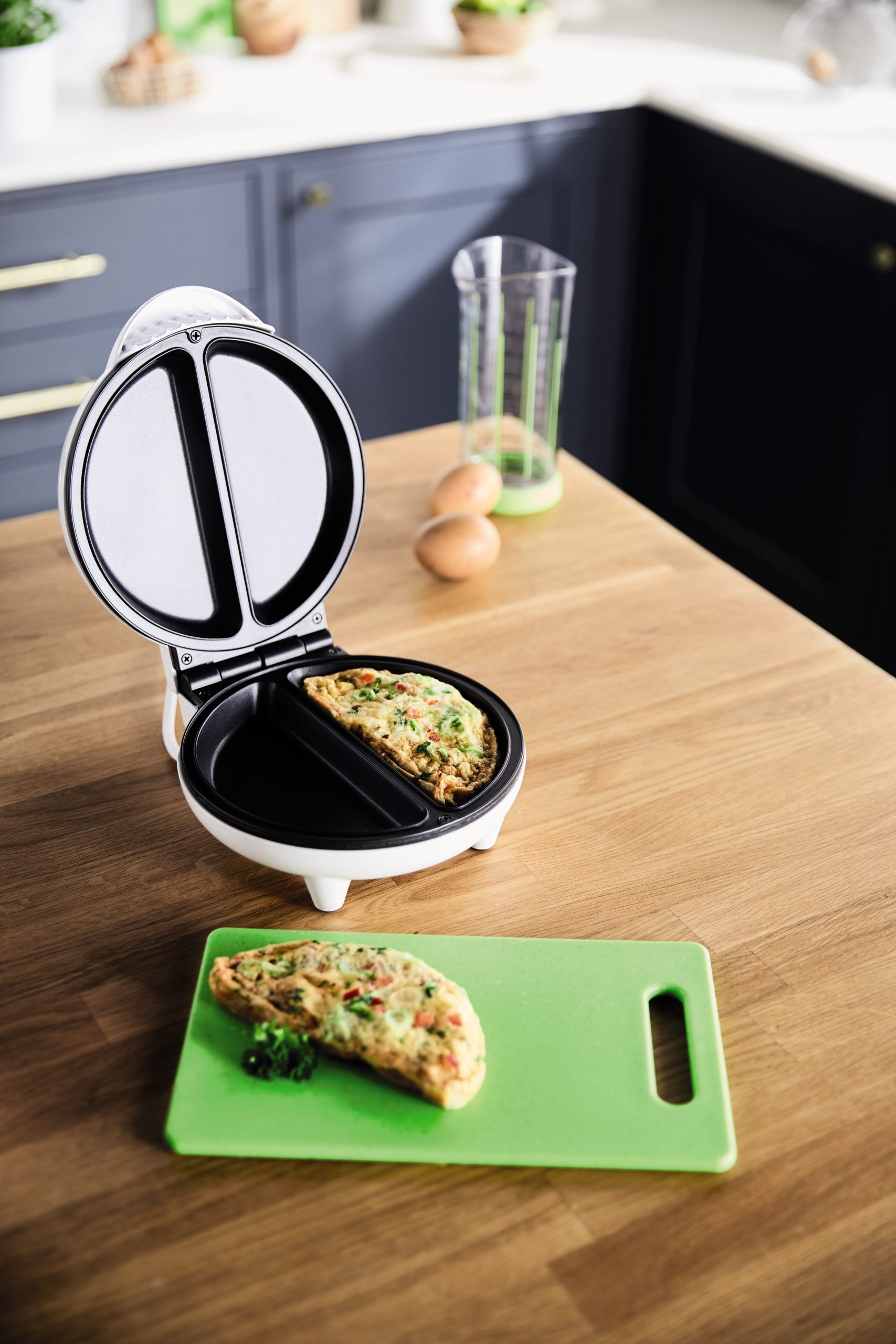 Ingredients:
 4 Large Eggs
 50g crumbled Goats' Cheese
1 tsp Low Fat Milk
1 Tomato, chopped
75g Baby Spinach Leaves
Method:
Plug in the Omelette Maker.
Break the eggs into a measuring jug or mixing bowl and beat well.
Add all other ingredients and season with salt and pepper, if desired.
Lightly oil the cooking plates and pour equal amounts of mixture into both omelette wells.
Close the lid by its handle and leave to cook for 3-5 minutes.
5 A Day Smoothie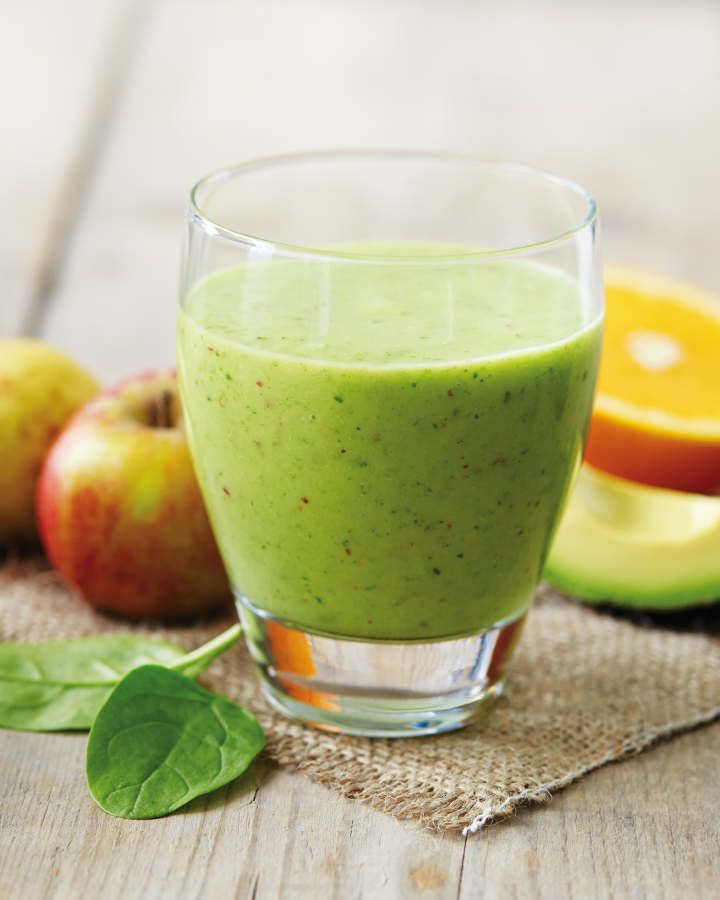 Ingredients:
1 Apple
1 Fresh Pear
10g Spinach Leaves
70ml Asia Coconut Milk
1⁄4 Ripe Avocado, peeled
150ml Fresh Squeezed Orange Juice
Method:
Wash and core the apple and pear and chop into small chunks.
Chop the avocado flesh into chunks.
Add all the ingredients to the smoothie maker, then pulse for 3 minutes until well blended and serve.
Snacks for all!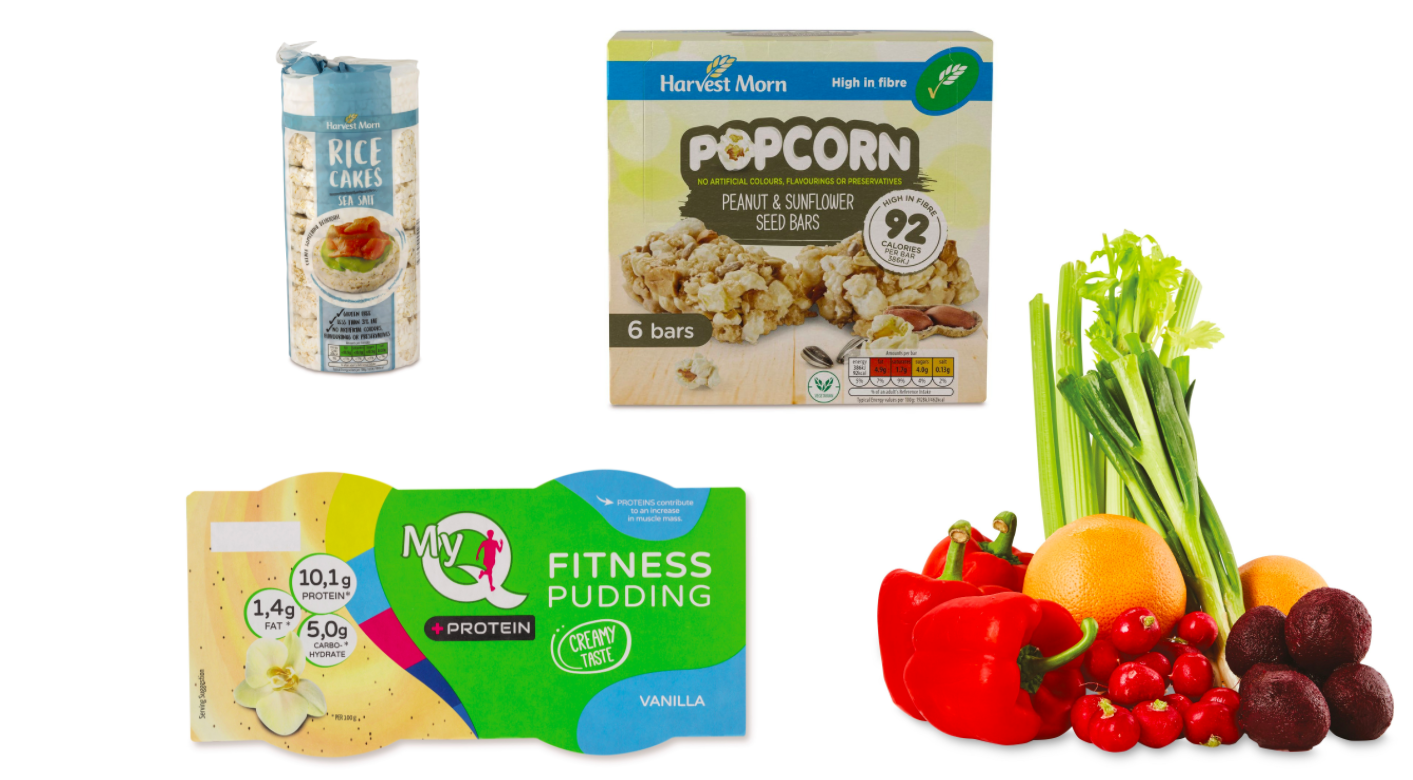 Aldi ambassador Trisha Lewis shares the top snacks she'll be munching on this January.
A bag of Country Fresh Carrot Batons €1.19/500g.
MyQ Fitness Protein Pudding 99c/150g – High in protein and it doesn't break the calorie bank!
Moser Roth Luxury Dark Chocolate €1.46/125g – Go for the ones that are 5 individual bars as it is easier to not eat them all when they are wrapped and you can have one per day. Life is all about balance! The 70% dark chocolate is gorgeous crumbled over some natural yogurt with some raspberries and each bar is only 143 calories!
Pineapple 99c each – A great snack for a balanced lifestyle!
Healy's Farm 10 organic Irish Eggs 10pk Fresh Large Eggs €1.95
ProteinPro Big Bite Protein Bar Peanut toffee Flavour €1.56/45g – Yummy and packed with protein.
Tasty Fresh Cut Fruit €1.79/300g – These are packed with nutrients, vitamins and
minerals!
Harvest Morn Rice Cakes with Sea Salt 69c/130g – A really delicious, low calorie, enjoyable snack!
Harvest Morn Benefit Bars €1.07/95g – Another winner at only 65 calories a bar.
Harvest Morn Popcorn Bars €1.95/6 pack – At only 92 calories a bar these are delicious to have with a cup of tea in the evening.
Find all the ingredients for these recipes and snacks in your local Aldi store!
VIP Promotion