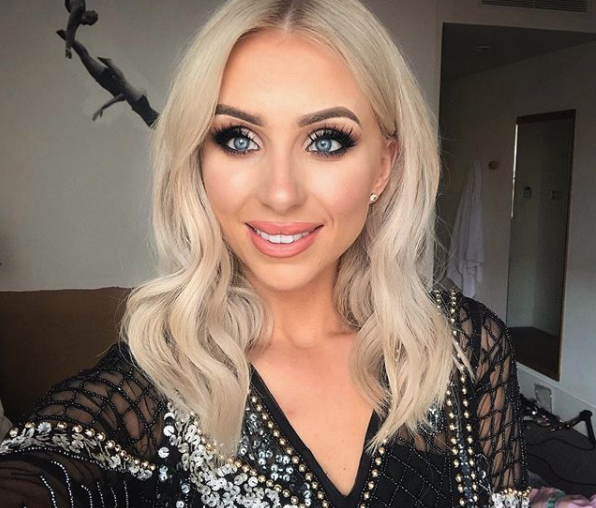 Rosie Connolly has admitted that she struggles to find a balance with her online role when she is feeling down.
The top blogger revealed that she has been battling with her mental health at the moment, and that often times, followers can tell.
The 28-year-old shared an everyday makeup routine on Instagram stories in which she shared her favourite makeup.
"Thanks for all the messages about my little.. it wasn't really a tutorial I was sharing the products I was using… someone messaged me and she made me cry, because she said that she could see that I was struggling through my smile," Rosie explained, getting emotional.
"So although I'm online and I'm talking and stuff like that, I'm still really really struggling and that's just the reality of right now. I'm not going to cry… I've cried enough the last few weeks," she revealed.
"Some of you are very in tune with reading people because I had a few messages saying that they could see that I was sturggling, I hope you enjoyed [the tutorial] anyway, I did it as a bit of a distraction."
The mum of one added that she is conflicted about how much she chooses to share with followers.
"To be totally honest I don't like sharing all this online, but when I do I get so many messages saying that it helped. So I guess if it helps one person it's worth it, but also I don't think online is a very good place for me to be when I feel like this."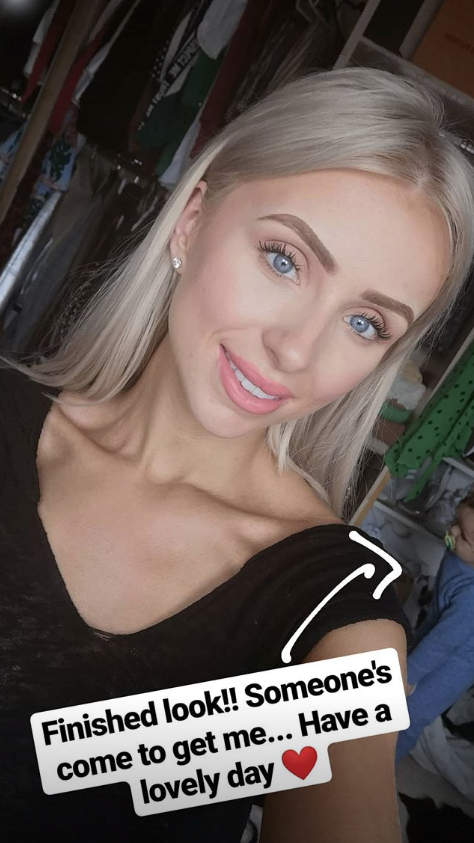 The blogger initially opened up about her mental health struggles at the beginning of July, revealing she takes medication and uses cognitive behavioural therapy.
"What you see – Just another selfie on your feed. What I see – behind the smile is a battle to get up, dressed and ready to face the world once again.
"I think it's about time I was honest with you all, as keeping my feelings at to myself is making social media a very hard place to be lately. I have been struggling with my mental health for 10 years and have had it under control for the past 3 years. However recently I've been struggling again, since well before our wedding day in May." she revealed on Instagram.
The star opened up about treatment and what has worked for her, and why she decided to share this personal story online.
"I've been on medication for years, have done CBT, read self-help books and they all worked. However things have changed lately and that's ok… it's ok to struggle again, it's ok to have to start again in terms of recovery. What I'm not ok with, is painting on a brave face (literally) and posting images which are only a snapshot of my life and not showing the reality… it's too much pressure for me and it's really getting me down."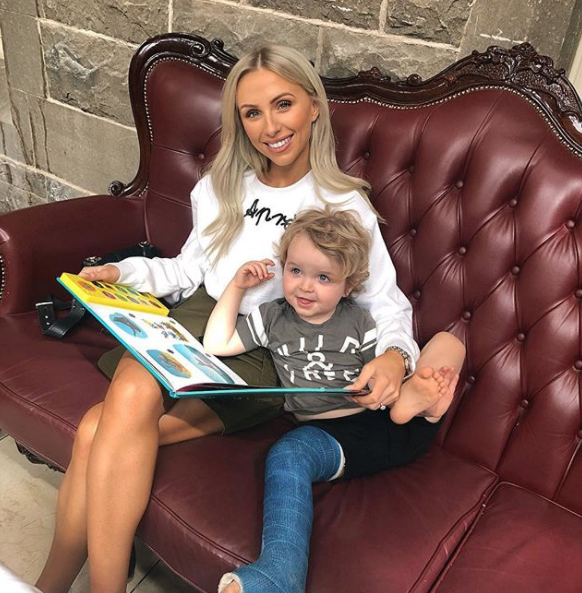 "I feel like I had to keep things positive and not let that slip for my followers when in actual fact, I'm sure some of you are feeling the same. Outside of social media I have talked to my family, my GP and I am doing all I can to mind myself… eating well, avoiding alcohol, taking things slower. But considering social media is such a big part of my life, I felt it's only right to let you all know where I am at."
She continued: "I'm struggling, but I won't be forever. Talking to someone is the best thing you can do. Surround yourself with people who will listen… they may not have the answers but even just talking about how you feel will help, I promise. I'm hoping that sharing this post will lift the heavy, pressured feeling I've had on my shoulders the past few weeks and months.
"I'll continue to post but just know that I may not always be in the best place and if I don't seem like myself online, you know why. To anyone feeling the same, feeling off, out of sorts, out of character… you're 100% not on your own and it's totally ok to admit that you need some help. I know I can get back to myself with time, and you can too. PS. I'm writing this from the bath, face mask on and a cup of chamomile tea… Mind yourself."