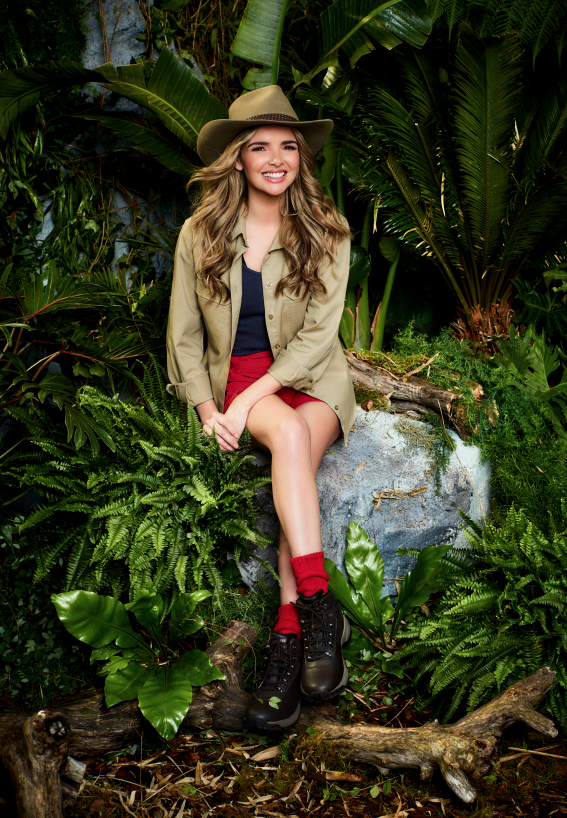 The new series of I'm A Celebrity… Get Me Out of Here is well and truly underway – and it looks like the jungle has produced an early favourite in Nadine Coyle.
The former Girls Aloud singer has won hearts on the show partly due to her burgeoning friendship with fellow contestant Caitlyn Jenner.
However, it's Nadine's strong accent that has seen the Derry girl receive permanent icon status.
Viewers can't get enough of it, and took to social media to praise Nadine's Northern Irish lilt:
There she is tho! Nadine Coyle man could listen to that woman speak for hoyurs and hoyurs and hoyurs

— Matty MacGregor (@MattMacgregorrx) November 17, 2019
Nadine Coyle answering that jungle phone as if it was just her Ma ringing about the dinner was so wonderfully Northern Irish.

"Welllllll Dec what's the craic?"#ImACeleb

— Joel Neill (@joelneill) November 18, 2019
I'm so glad I get to hear nadine coyle's accent for 3 weeks straight looooool

— the oracle (@bitchofthawest) November 19, 2019
I fancy Nadine Coyle far too much for my own good and yes it is entirely related to how she pronounces the word flour

— joe (@joeycbert) November 18, 2019
Could listen to Nadine Coyle all day 🤤🤤🤤

— Ted 🎅🏻🎄 (@rocketronnie_) November 18, 2019
i want my life to be narrated by nadine coyle #ImACeleb

— shianne (@PJMYOONGl) November 18, 2019
Im obsessed with nadine coyle's voice

— kirath (@badgalkiki666) November 18, 2019
I'm just here for Nadine Coyle and her accent #ImACeleb

— libby is a dumb bitch (@SeveralRaccoons) November 18, 2019
Could listen to Nadine Coyle all day every day 😂

— Laurenavigatio (@HampoLauren) November 18, 2019
Ten minutes into I'm a Celeb and I'm already excited to see all the Nadine Coyle memes there's gonna be 😂 actual love her accent so much

— Aimee 🌻 (@aimeelapsley) November 18, 2019
@NadineCoyleNow can say anything and i would never get upset #ImACeleb

— michelle visage (@michellevisage) November 18, 2019
Nadine Coyle's accent is possibly my favourite thing in the world right now.

— eryn 🌵 (@erynshikari) November 17, 2019