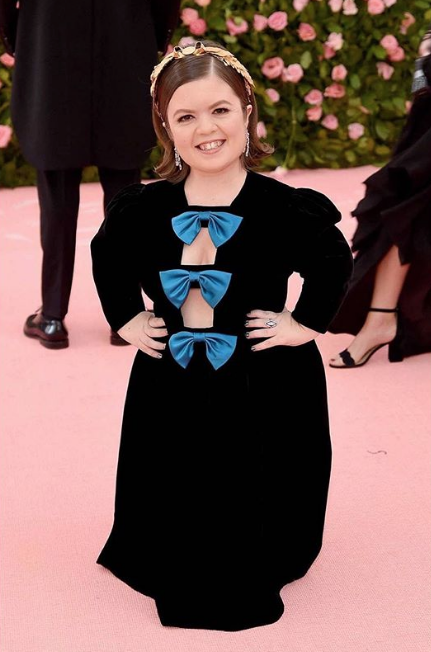 Sinéad Burke has penned a heartfelt message on what it meant to her to attend The Met Gala in New York City this week.
The journalist and activist stepped onto the pink carpet at the iconic New York museum on Monday to become the first ever little person to attend.
The fashionista, who was nominated for a PM VIP Style Award this year, wrote an emotional thank you to everyone who made this dream come true for her.
"For as long as I can remember, attending the Met Gala has been a dream and an objective of mine." Sinead wrote for Vogue Magazine ahead of Monday night's event.
"Growing up, I longed to witness someone like me on the livestream – because the Met Gala is a symbol of the fashion system, an institution within the fashion calendar and a global touchpoint for so many to be educated on the voices that we should listen to.
"As a disabled woman, I firmly believe in the phrase, 'If you can see it, you can be it'."



View this post on Instagram
"Tonight marks the first time that a little person has attended the Met Gala. It is surreal, inspiring and humbling to be gracing the infamous red carpet.
"I am so grateful to Gucci, Vogue and Anna Wintour for their empathy and openness in thinking broadly about my accessibility needs."
Sinead previously graced the cover of Business of Fashion magazine, which focused on fashion and the power of online influence.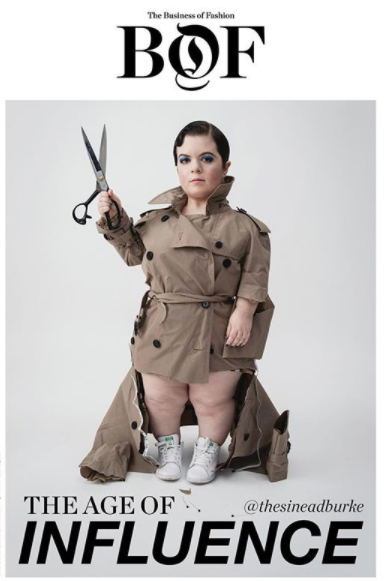 Speaking about being featured on the cover of the magazine, Sinead said: "Fashion Must Include Everyone: Thank you Tim Walker for translating my ambition and vision into this extraordinary image, to @imranamed and @BoF for shaping and amplifying this movement, to @timblanks for his visit to Dublin and his excellent, curious questions and to @Burberry for their collaboration in the reassembly of the system of fashion.
"I am honoured to be on the cover of #BoF's Age of Influence print issue."