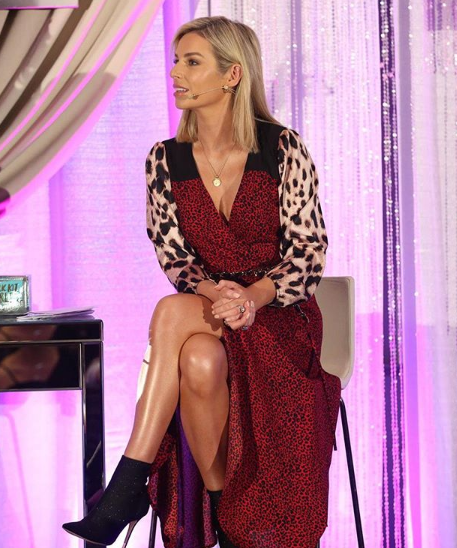 Beauty blogger Pippa O'Connor has revealed she won't be continuing on the running of her popular Fashion Factory events.
The mother of two, who is the founder of POCO denim range, has been running the interactive events aimed at beauty, fashion and lifestyle lovers since 2015, and will now be turning her attentions towards other things.
Speaking on radio star Georgie Crawford's podcast The Good Glow, the influencer said she is ready to move on.
"I am a believer in leaving things on a high and leaving things before they leave you." Pippa revealed.
"I'm not saying that I'm not doing anything like that again but I think things need to be revamped and rejigged and just made bigger and better."
"I have the urge now to do something else and something different."
"I don't believe in dragging the arse out of something or I don't believe in doing something because you think 'I need to do that now to make money'."
"You have to be really into it and the Fashion Factory is so time-consuming and takes so much energy and passion to do it."
"I loved doing it but now I'm like, okay now I want to do something different and I want it be really excited about something else again."
Will you miss the Fashion Factories?