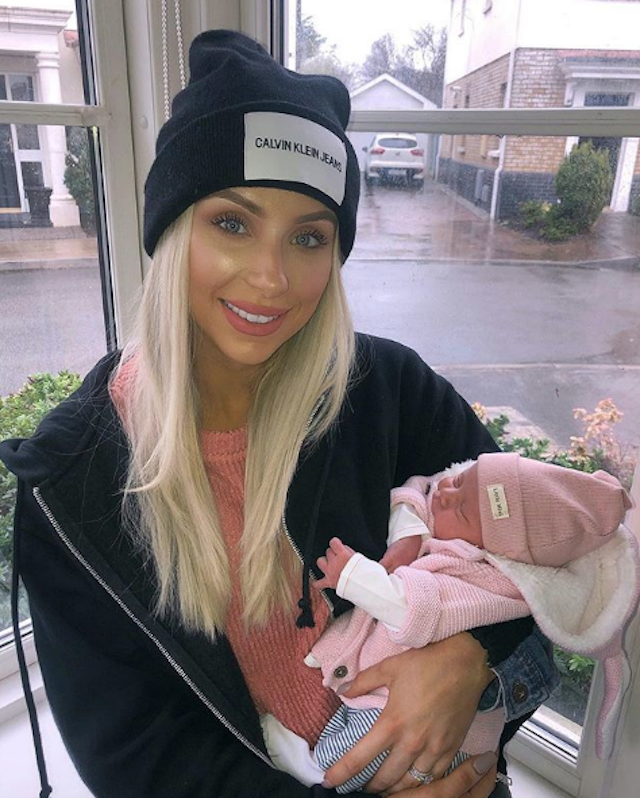 \
Rosie Connolly has opened up about her dramatic labour experience when giving birth to her second child.
The beauty blogger and her husband Paul welcomed little Remi just over four weeks ago, and the 28-year-old is now revealing the story behind her midnight rush to the hospital.
Taking to Instagram, Rosie shared the details of her labour, including having contractions at her baby shower and naming her first daughter after the midwife that delivered her!
"We went up to the pre-labour ward.. the midwife said its moving very fast with you, your contractions are very back to back. I was already going 'can I have an epidural.'" Rosie shared with her followers.
"So we went up and I think I only lasted about twenty minutes in there. When the midwife examined me she said you're ready for the labour ward.
"I got my gas and air and met my midwife Jo. They sent in the anesthesia and at this stage, I think my contractions were every minute and a half or two minutes, they were very very fast and very intense.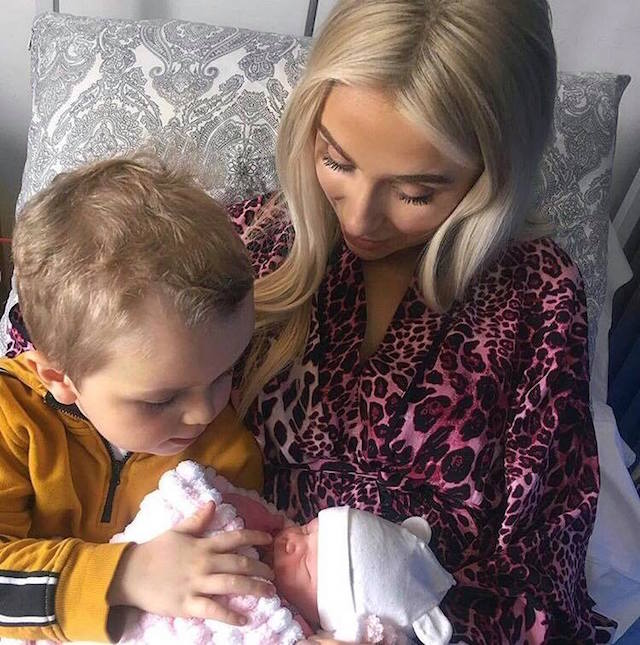 "I had to try and sit still – when you're getting an epidural you have to be really still because obviously, they're going into your spine with a needle. Trying to stay there and not move while you're having a contraction, you kind of have to use all your mental strength."
Rosie and Paul, who got married last May, have a three-year-old son Harry together, and the glamourous mamma says she picked a very special middle name for her first daughter.
"I had Paul in front of and my midwife Jo beside me – she was sitting there rubbing my hand and just saying 'you can do this, just stay still, breath through them. She was like having a hypnosis or meditation app on. She was absolutely incredible.
"You might have copped that Remi's middle name is Jo, and it's after my midwife.
She was phenomenal and just so calming. She literally got me through the whole thing.
"So I got my epidural and it takes about 15, 20 minutes to kick in, And unfortunately, like the first time on Harry the epidural didn't work. I was numb from my knees down, I was like 'I can't do this without one, I need this epidural to work' and that's when I started to get a little bit panicky. I was calm up until then.
"At this stage my contractions were every thirty seconds so it was so intense and I wasn't really getting a break in between – I was still using my gas and air and she said to me if your waters go we're not going to really have time to do another epidural.
"She examined me then and said the baby's head is here! You're going to have the baby in the next two minutes. And I was like 'Oh my god no I can't do it without the epidural' But she was so calming and she just looked at me and said you can do this. You're going to be absolutely fine, the baby is going to be here in literally two minutes.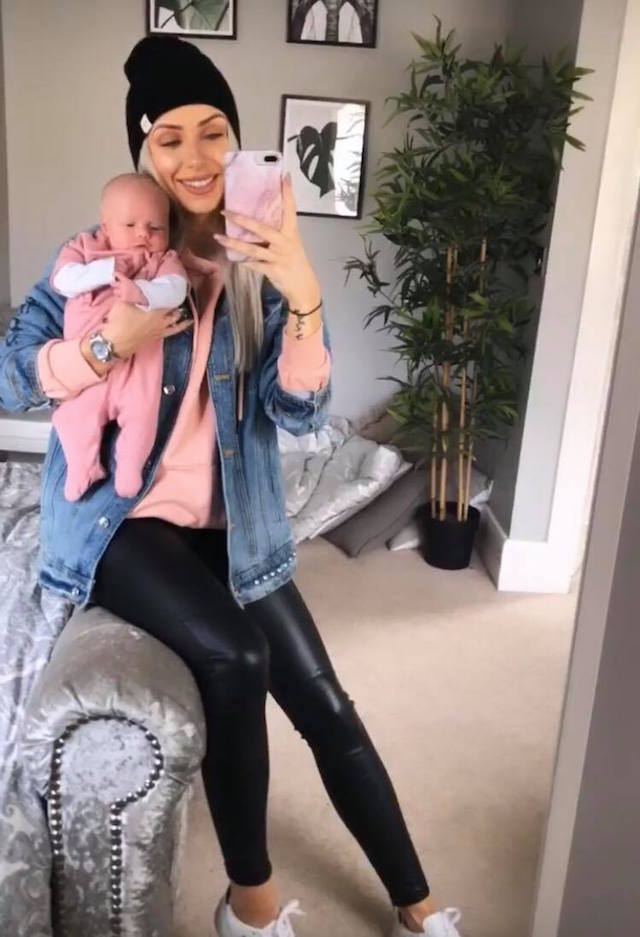 "I just kind of got in the zone and was like right I'm going to just have to do this without the epidural. And it was fine. I think I had two pushes and she was out. So all those really really hard contractions and all the pain was worth it because she was obviously moving down in the right direction and things were progressing really fast.
"She was born at 3:32am, so it was three hours basically from when I got to the hospital if even so it was amazing."
How cute is baby Remi!?