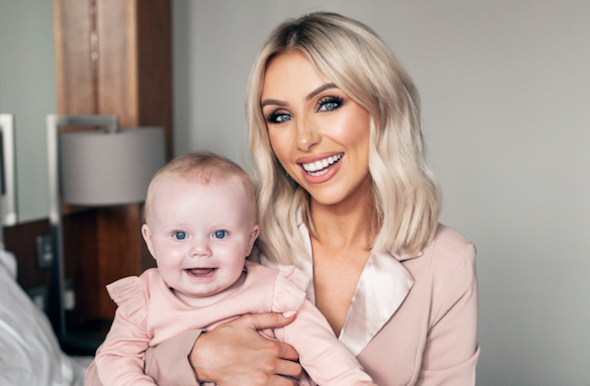 Rosie Connolly has opened up about life as a mother of two!
The hugely popular beauty, fashion and lifestyle blogger welcomed her second child, baby girl Remi, back in February and is now juggling her successful career as well a the new addition to the family!
Speaking to VIP Magazine for the first time since giving birth, Rosie opened up about all things motherhood – and how five-year-old Harry has coped with becoming a big brother!
"I never thought I'd have a girl!" Rosie exclusively told VIP.
"It's all boys on my husband's side of the family and I remember thinking 'No way, I'll have lots of boys if we have kids.'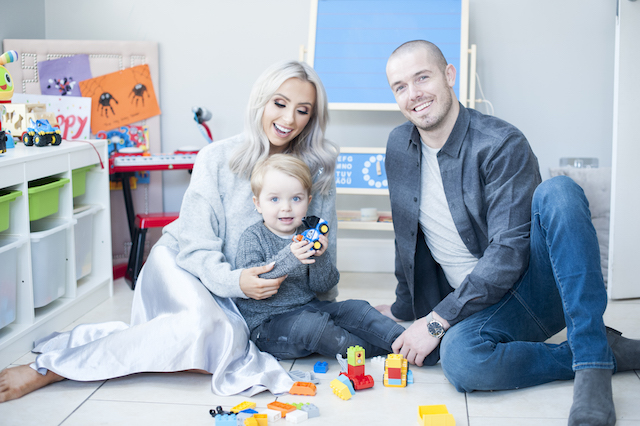 "And then I was happy with that because Harry is such a good boy, such a gentle kid. When I got pregnant again I thought 'Oh I'd love to have a second boy.' I never let the thought cross my mind that I would have a daughter.
"And now, I'm still like… I can't wait to bring her to get her nails done! Just to do girly things together. We're so lucky to have a boy and a girl, I literally couldn't wish for more. And they're both healthy, that's all that matters."
Rosie and her husband Paul welcomed their son Harry back in 2014, and she says he is adjusting perfectly to life as a big brother!
"Oh, he loves her," the 29-year-old gushed.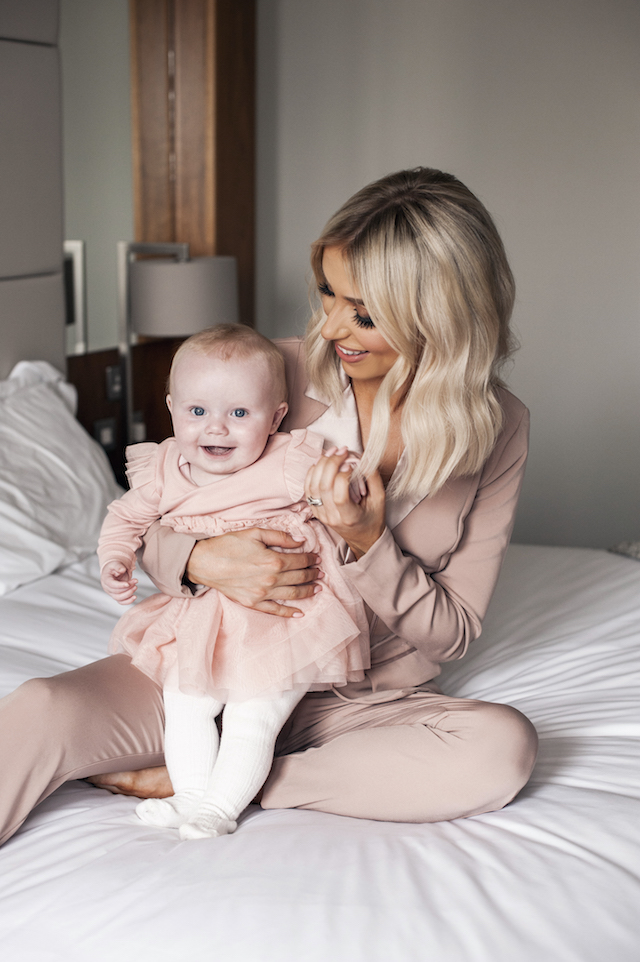 "He's so protective over her, he's always like 'Mama I'll run up and get that for you, I'll run up and get her dodie.'
"He loves being that bit older and more responsible, he's like 'I'm a big brother now!'
The beauty, who has over 280k followers on Instagram revealed that becoming a mother gave her a newfound respect for her own mam, Anna, and dad Peter, who sadly passed away when she was just 18.
"Yes,  I think about them in a totally different light. You just don't realise all the sacrifices they make. Like, my mum was only 30 – I'll be 30 now in January – and she had three young kids. I was the youngest.
"My mum is very open and my dad was a big softie who was very transparent with his emotions, he would never be like ' Men don't cry!' I've seen my dad cry a million times and it was just normal for us.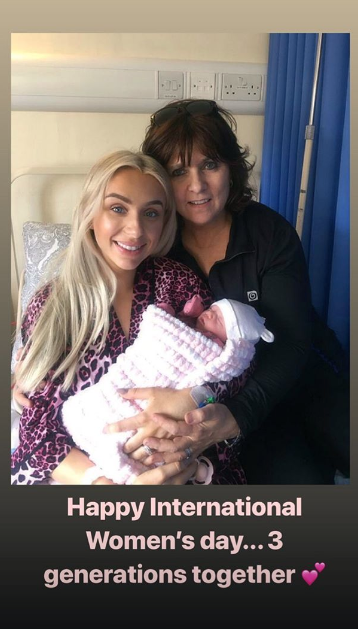 "With Harry too, if he falls and cries, I'd never say 'You're a big boy, man up" – boys have emotions just like us, it's no different.
"Being the mother of a boy I want to make sure that he knows it is absolutely fine to be vocal on how he feels, and to show when he's upset… I don't want to raise Harry and Remi any differently, I want them to be treated the same. There's no gender boxing-off in our family."
Pick up the brand new issue of VIP Magazine for more!