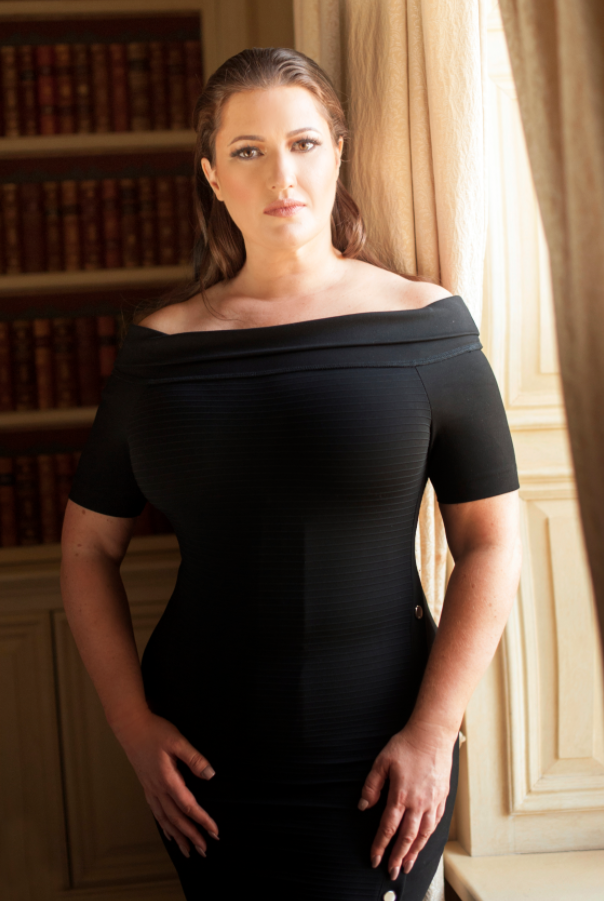 Elaine Crowley has opened up about losing Emma Hannigan, one of her best friends.
Author Emma Hannigan passed away in March after battling breast cancer for the tenth time.
The talented writer had an admirably brave outlook on her health battle and remained positivity throughout.
Speaking exclusively to VIP Magazine, chat show host Elaine opened up about coping with the recent loss.
"It's only a month ago…hang on, sorry, I'm just on mascara watch," she tearfully told us.
"Ah, I just still can't believe she's gone. She was the best person I ever knew. Genuinely, I mean that. Not only was she a good person, and a fighter, but she had a wicked sense of humour. I remember when she was on chemo and I was in bed with depression and she'd be like, "it's not a competition to see who has the worst illness" [laughs]."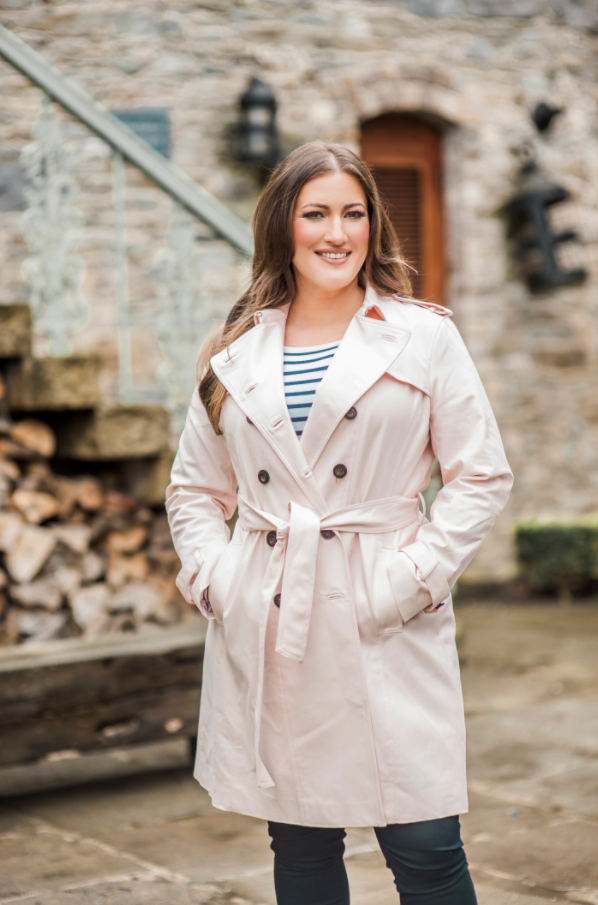 Elaine added that even throughout her own illness Emma always looked out for her during Elaine's bouts with depression.
"She'd always ring me and ring me, just to see if I was okay, even though she was going through all that trauma. I don't think I'd be here today if it wasn't for her, to be honest. She got me through a lot of tough times," she said getting emotional.
"She'd kill me if she saw me crying! She'd haunt me. Y'know when it comes down to it, there are just very few people in this life that fully have your back. I could count on one hand the people I trust, and she was one."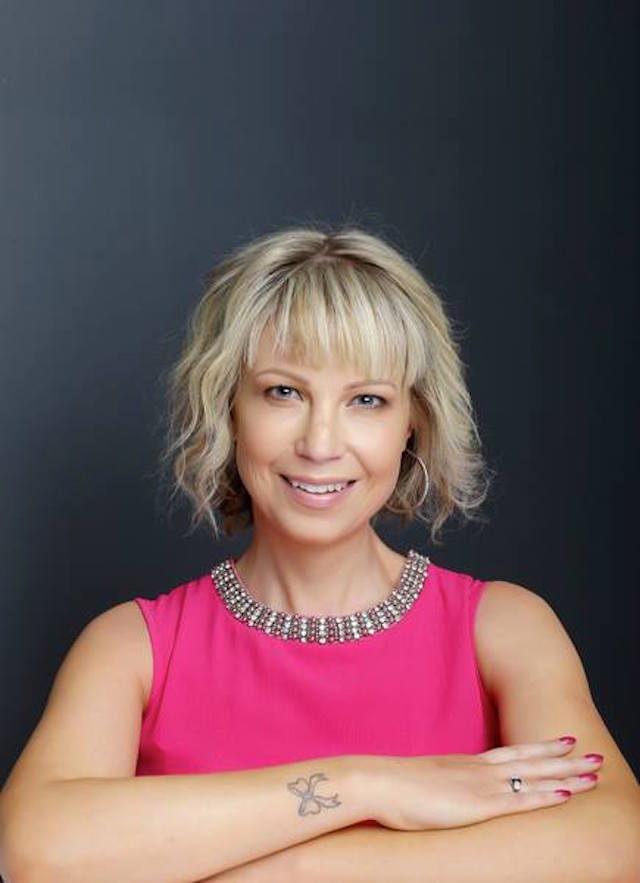 When asked about keeping Emma's legacy alive Elaine said: "That's why I'm doing what I'm doing with Breast Cancer Ireland, I'm their ambassador now and I'll be involved with them for the rest of my life. My mission is to keep her legacy going and to raise as much money as possible because all you can do is try to find a cure."
Elaine who hosts her eponymous chat show on TV3 also spoken about her interesting choice of tribute tattoo.
"It's a unicorn on my arse [laughs]. She got me a voucher for my 40th because I was vowing to do all these brave things, and she was supposed to come with me, but in the end, wasn't well enough.
"So to fundraise for Breast Cancer Ireland I went ahead and did it anyway, which gave her a good giggle. Every time I see it in the mirror, I'm like 'what the hell!"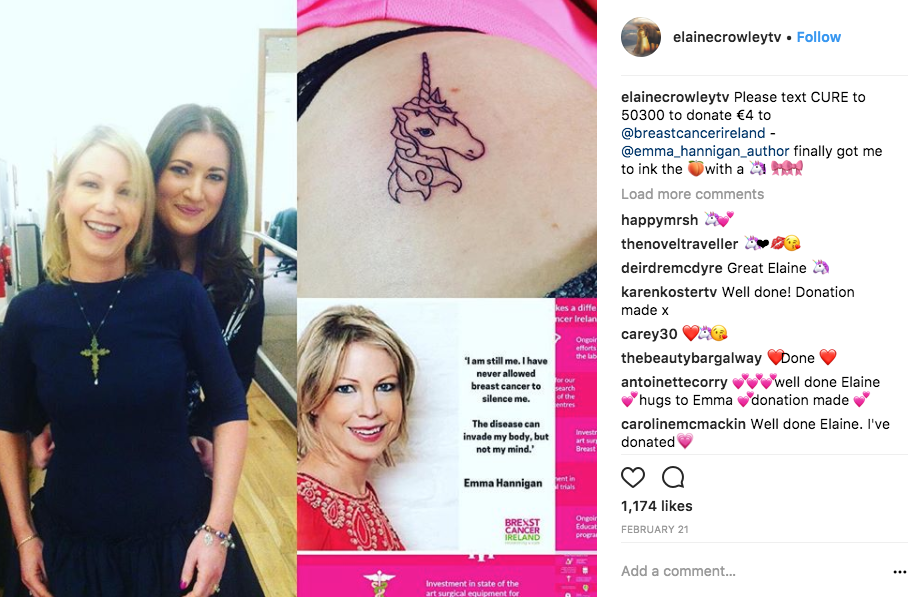 "Like a unicorn, though, Emma was sparkly and bright and shiny and pink and glorious. She opened my eyes to how wonderful people can be…the best part of my career has been meeting that woman. I'm so glad I had her in my life, even as short as the time was."
You can read all about Elaine's thoughts on turning 40, consent, the upcoming referendum and her travel plans, along with much more in our exclusive chat only in VIP Magazine, on shelves now.