Ciara Doherty has revealed that she is well-prepared for motherhood thanks to her early stars on Ireland Am.
The presenter is currently four months pregnant with her first child and says that although getting up in the middle of the night for work will never be fun, it's giving her plenty of practice for night feeds.
"I don't know if you ever really get used to the early starts to be honest. I know Mark's been doing it for 19 years and I take my hat off to him. But what I have learned is that you just have to embrace it because if you really start to think about it and about how it impacts on your life it becomes an obstacle and a negative, and you just don't want that to happen.
"But I'm well-prepared for motherhood I've been told because getting up for 4 am is no big deal to me at this stage," she told VIP Magazine.
"I've just had to adopt a really strict routine, I go to bed at nine, I have my naps in the afternoon, every day religiously and that how you do it! and if that's what you do to do this job then it's worth it."
Ciara who recently celebrated her one year wedding anniversary with husband Richard Stern says she is feeling great despite being very tired.
"I've been really fortunate, I've been really well. I didn't suffer from any morning sickness which is very handy considering I work on a breakfast television programme.
"I'm beginning to get my energy levels back. The only problem was the tiredness but I was just learning to extend that afternoon nap from an hour to four hours or whatever my body required but I can feel that now beginning to lift."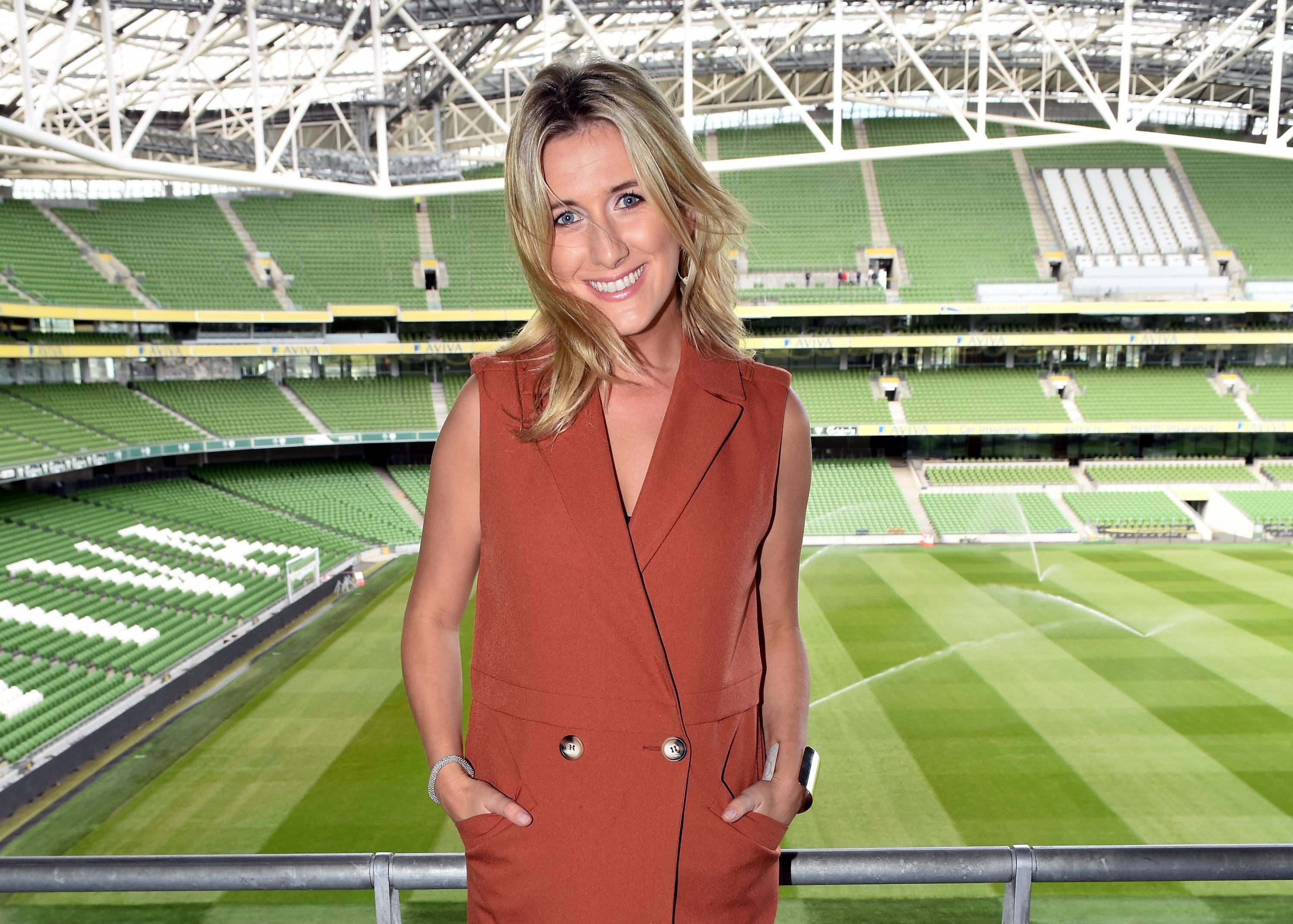 The host added that feels blessed to be expecting her first child.
"I'm just delighted to get to this point. I'm almost halfway there and I'm thrilled that the baby is there and getting bigger and kicking and getting healthy and that I'm feeling good so I'm feeling really lucky. If this is pregnancy I can do it!"
TV3 is set to become Virgin Media at the end of this month and several of the TV stars are also celebrating baby news.
Karen Koster welcomed her third child, a little girl called Eve in June and Glenda is expecting her first child in January.
"Myself and Glenda just keep looking at each other and I don't think we can quite believe this has happened to us, even though we are both girls in our thirties and both recently married so it's not really that surprising!"
"Karen Koster just said don't take on too much advice and sleep as much as you can before the baby is born."
When it comes to advice, Ciara said that it can be stressful and that her go-to is her own mum.
"It's already overwhelming enough I think having your first child that if you listen to all the advice out there and so much contradicting advice, you just stress yourself out and that's not good for you or baby.
"I think I'll just be ringing my mum rather regularly, she's raised five so if I have any questions she'll be able to answer them."
Ciara also said that although she's excited about time off, the sleeping pattern probably won't improve.
"I'm looking forward to being able to spend quality time with this new creature, this wee baby that's coming into our lives.
"Whether or not I'll get a break from early starts is another thing. I would say it's highly unlikely that I'll be gaining more sleep with a newborn but I'm thinking after the first four months when the baby is five or six months that I'm hopefully in some sort of routine that I'll get a bit of rest and some sleep-ons, but that might be hopeful thinking."