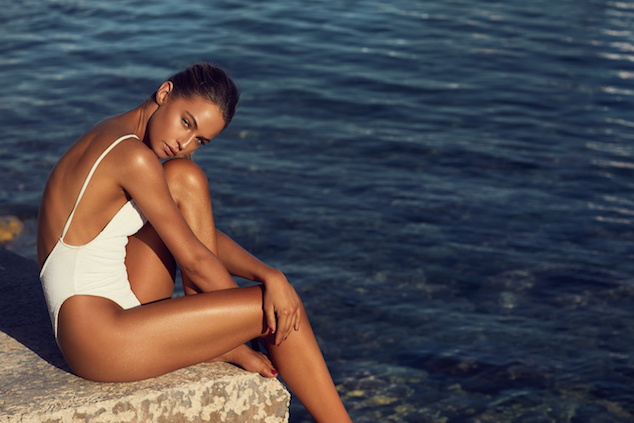 We've all had to remove fake tan before. Whether it be a tanning disaster – obvious tell-tale lines on your wrists, stripes that make you look like a tiger or fingers that are so multi-tonal you consider wearing gloves to work (in July). Or you might just need to get rid of a patchy four-day-old tan. The art of fake tan removal is something that everyone should know.
If you're a regular, self-confessed tanning addict who can't go a day without a bit of colour, then it's actually so important that you are removing your old tan before applying your new one.
This is where Cocoa Brown's Fresh Start Self-Tan Eraser comes in.
The new product works best on three-day old tan.
First up, you apply Fresh Start to dry skin when you have a three to four day old tan.
Leave the foam to do its magic for at least five minutes.
Shower away with warm water, using a wet face cloth to smooth over skin and wipe away the tan.
For trickier areas like elbows, knees or ankles, use an exfoliating mitt to gently lift away the tan.
So there we have it, no need for future fake tan disasters!
Fresh Start from Cocoa Brown by Marissa Carter is available at stockists nationwide for €9.95.