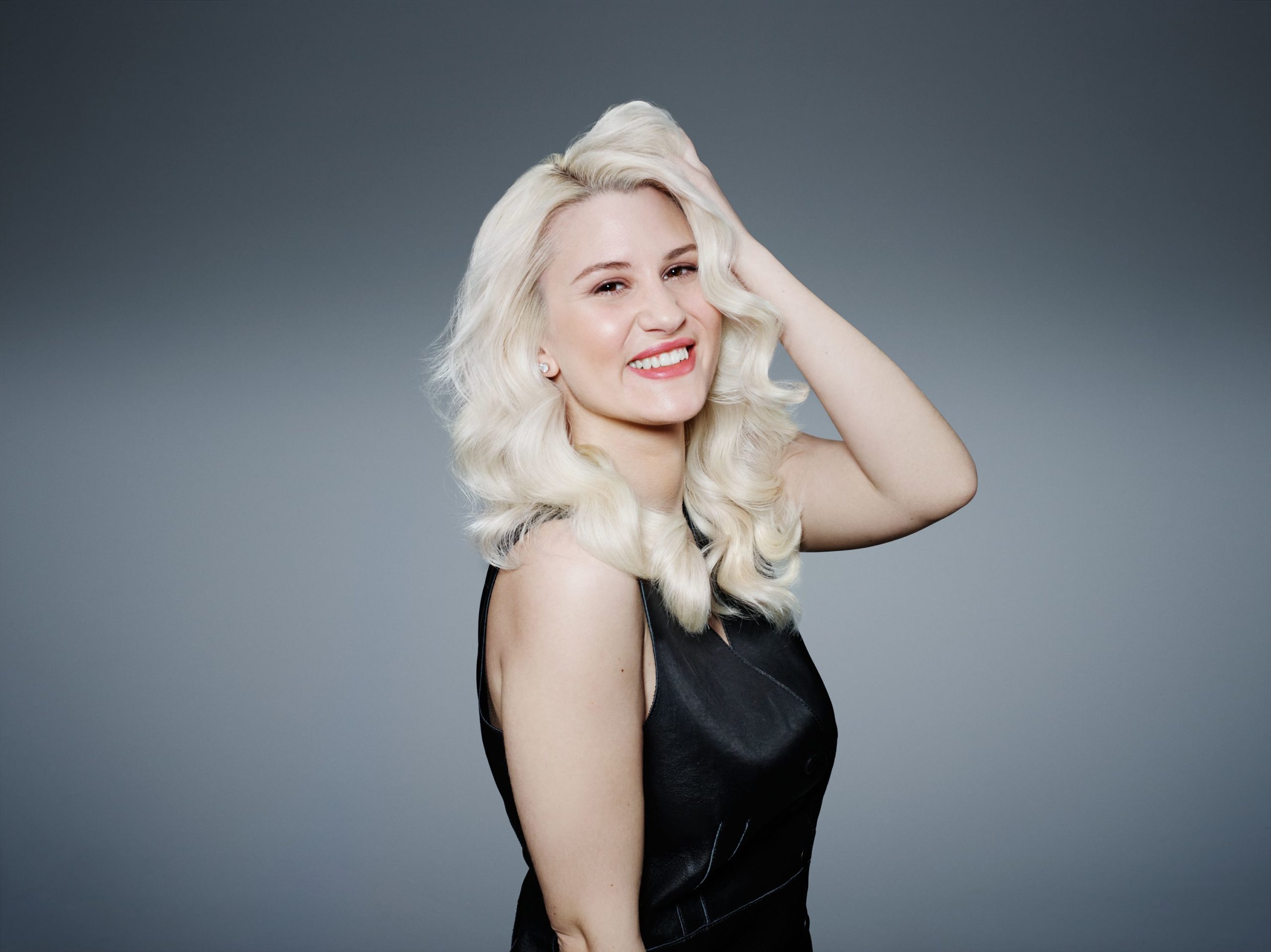 Let's be honest: lockdown has been a disaster for our, well, locks. Those of us with coloured hair have not been able to visit our salons for our usual maintenance treatments, and have been feeling a bit rubbish about how it's looking. Particularly for blondes, that dreaded brassiness has crept in, leaving hair yellow or reddish-gold/orange. So, what's the solution when we're stuck in our houses?
Firstly, put down the at-home dye. Instead, try John Frieda's Violet Crush for Blondes collection, which contains a purple shampoo and conditioner for daily blonde maintenance as well as NEW Violet Crush Intense, an intensive shampoo with crushed violet pigments (to be used weekly, or as needed until you achieve your desired level of cool) that knocks out unwanted brassiness in just one wash. How can a shampoo give your hair that salon affect, you wonder?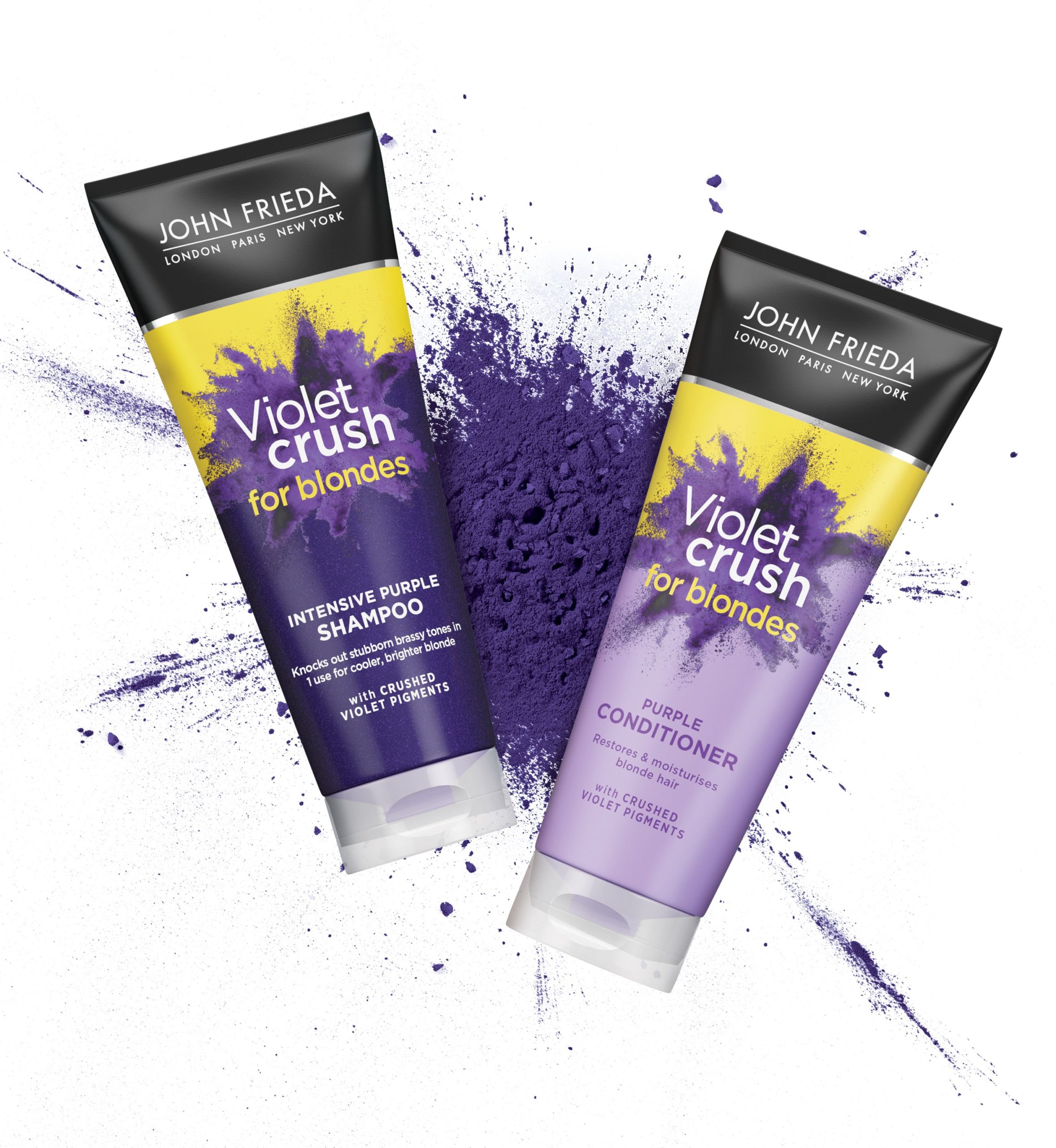 The range utilises a unique hair penetration technology, meaning that the formula doesn't require a chemical reaction to achieve colour, and can impart colour on the hair evenly and without causing any damage.
Essentially, it positively charges the hair so that the pigments penetrate without harming it like an oxidative dye would, but not to the extent that your hair is left with a purple hue. The combination of blue and purple pigments not only combats yellow tones, but balances out orange tones, and their combination absorbs UV light to emit a white-blue glow, eliminating even the most stubborn brassy tones.
You'll be stunned at how much cooler your hair is with just one wash of the Intensive Purple shampoo; it really does give instant results, make sure to leave it on for 2-3 minutes before washing out to give the pigments time to fully penetrate the hair.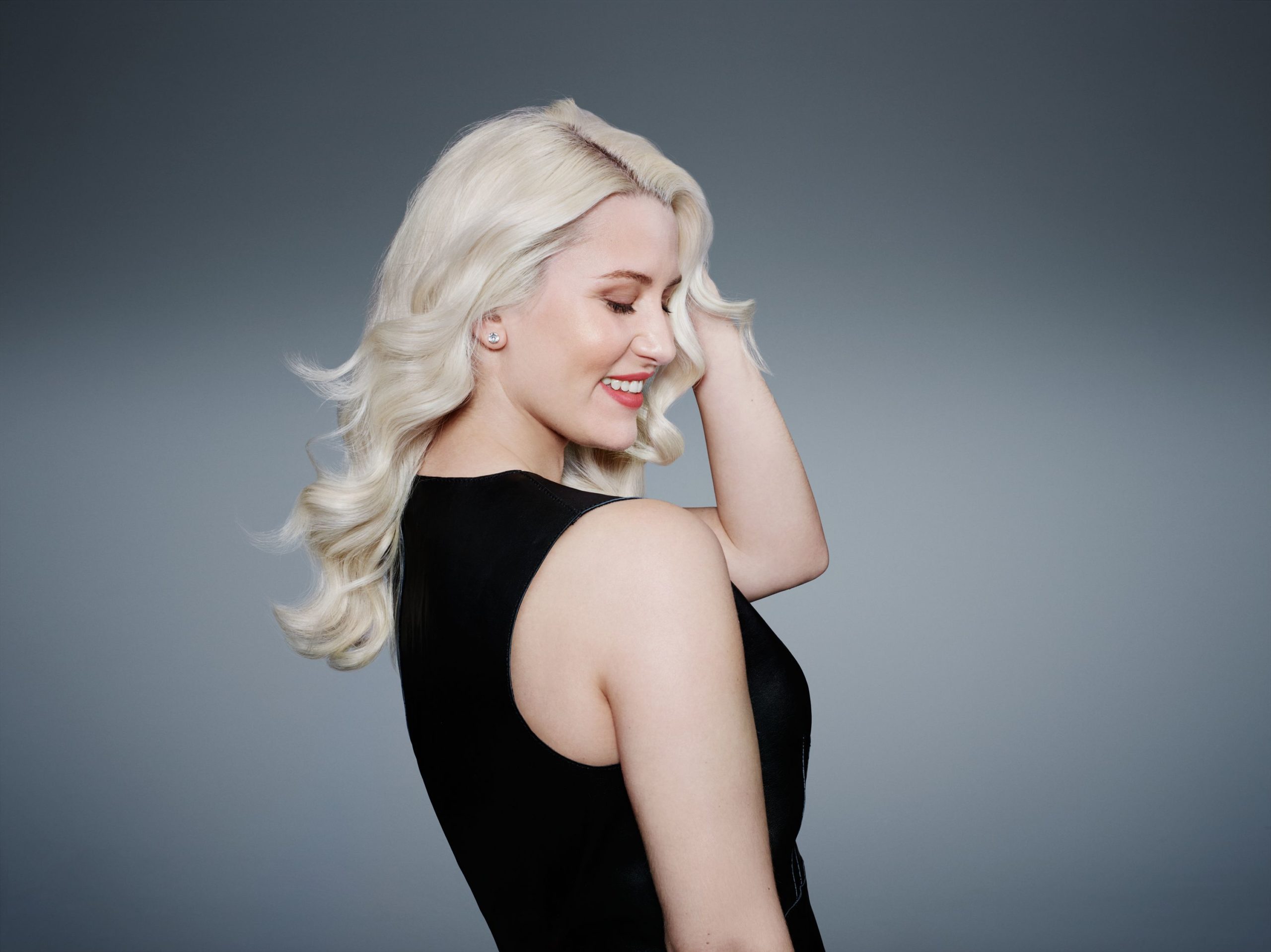 Plus, it's not just suited for faux blonde hair; natural blondes can use the range too for a cooler, ashier and brighter colour, and brunettes who lighten their hair through highlighting, balayage and ombre – or who are seeing their rich brunette turn into a copperywarm, flat colour – will also see fabulous results. Don't wait until salons re-open to start feeling good about your hair again… take control today!
Find John Frieda's Intensive Purple Shampoo in McCauleys Health and Beauty Pharmacy for €7.99