Spencer Mathew's spared no expense when it came to the ring he proposed to Vogue William's with.
The couple had been dating for about a year when Spencer decided to ask Vogue to be his wife.
Vogue shared a gorgeous photo of herself with the massive sparkler on her finger, and it's safe to say she looks absolutely delighted.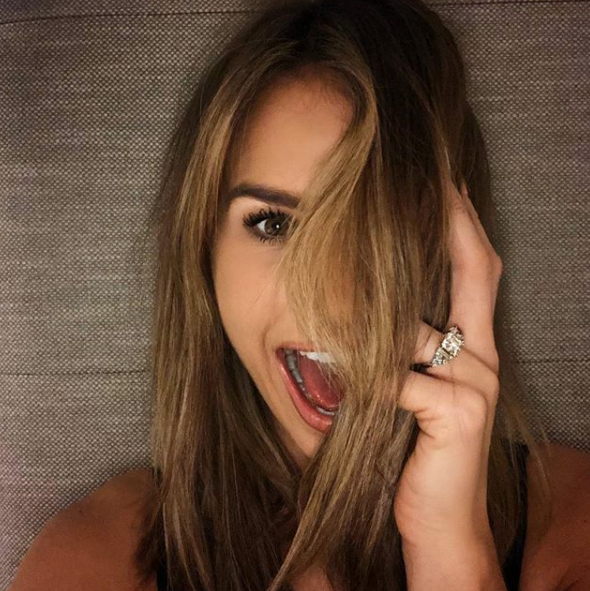 Spencer also took to Instagram to show off the 4ct ring and explain the design behind it.
"Vogue loves bridges so I built her a bridge," she said displaying the ring in the box.
"She said yes! Woohoo!" he added.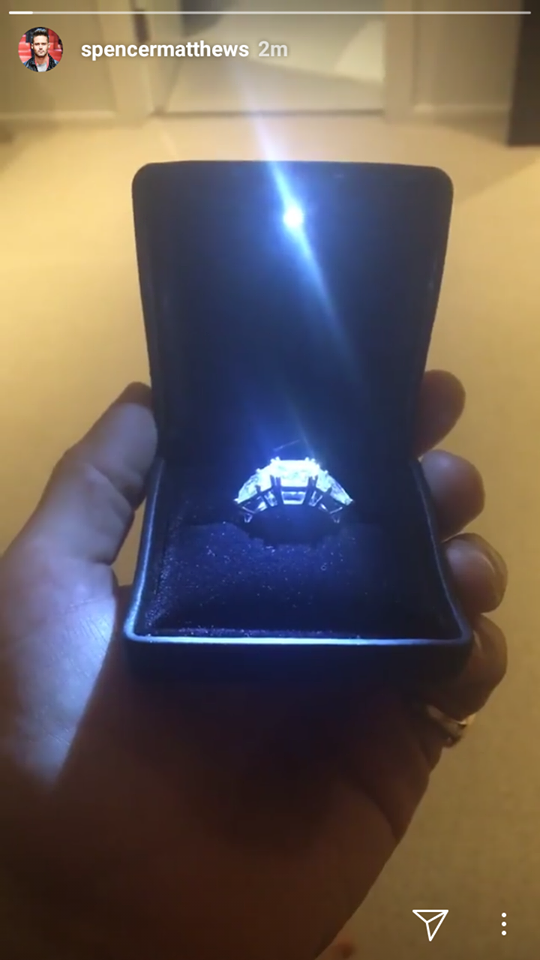 The jaw-dropping 5-stone ring is said to be worth an estimated £150,000 according to the Daily Mail, which works out at more than €170,500.
If the ring is anything to go by we are very intrigued to hear about the wedding plans.
The proposal took place after a Disney show and backstage tour at the Lyceum Theatre in London's West End.
Speaking about the proposal Spencer said: "I've known Vogue was the one for a long time. We're very happy and in love. She's my best friend and I can't wait to spend the rest of my life with her."
"The engagement had to be special, and as our first trip away together was to Disneyland Paris, it felt like the perfect fit,"
"The Lion King is also one of the greatest stories of all time, so I figured that having just had a romantic evening watching it, she'd probably say yes!"