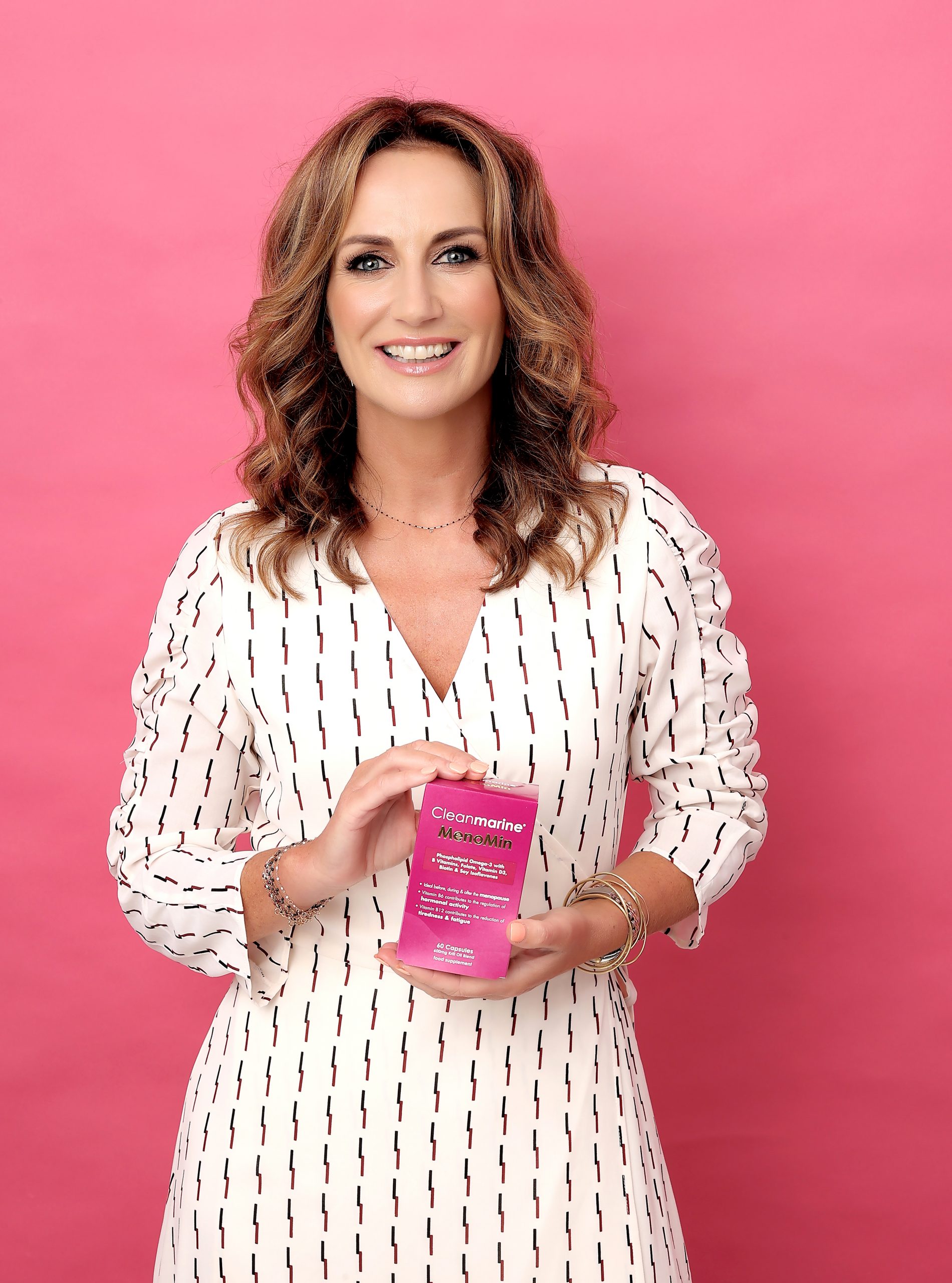 As we approach world Menopause Day on the 18th of October we reflect that Menopause, once a taboo, has rarely been out of the news in 2021. We speak to Lorraine Keane who has been educating Women about symptoms of perimenopause and menopause for six years now.
Lorraine started her perimenopause journey early; it took her by surprise in fact. She was not aware of the symptoms and did not really understand the changes in her mood, skin, or libido.
It was an introduction to Cleanmarine MenoMin which highlighted the symptoms of perimenopause and many of them rang true for Lorraine. It took a while to accept this change, although it is a milestone in every woman's life. Lorraine was angry she had known so little about this phase, though it happened in her 60s not 40s, she was not prepared!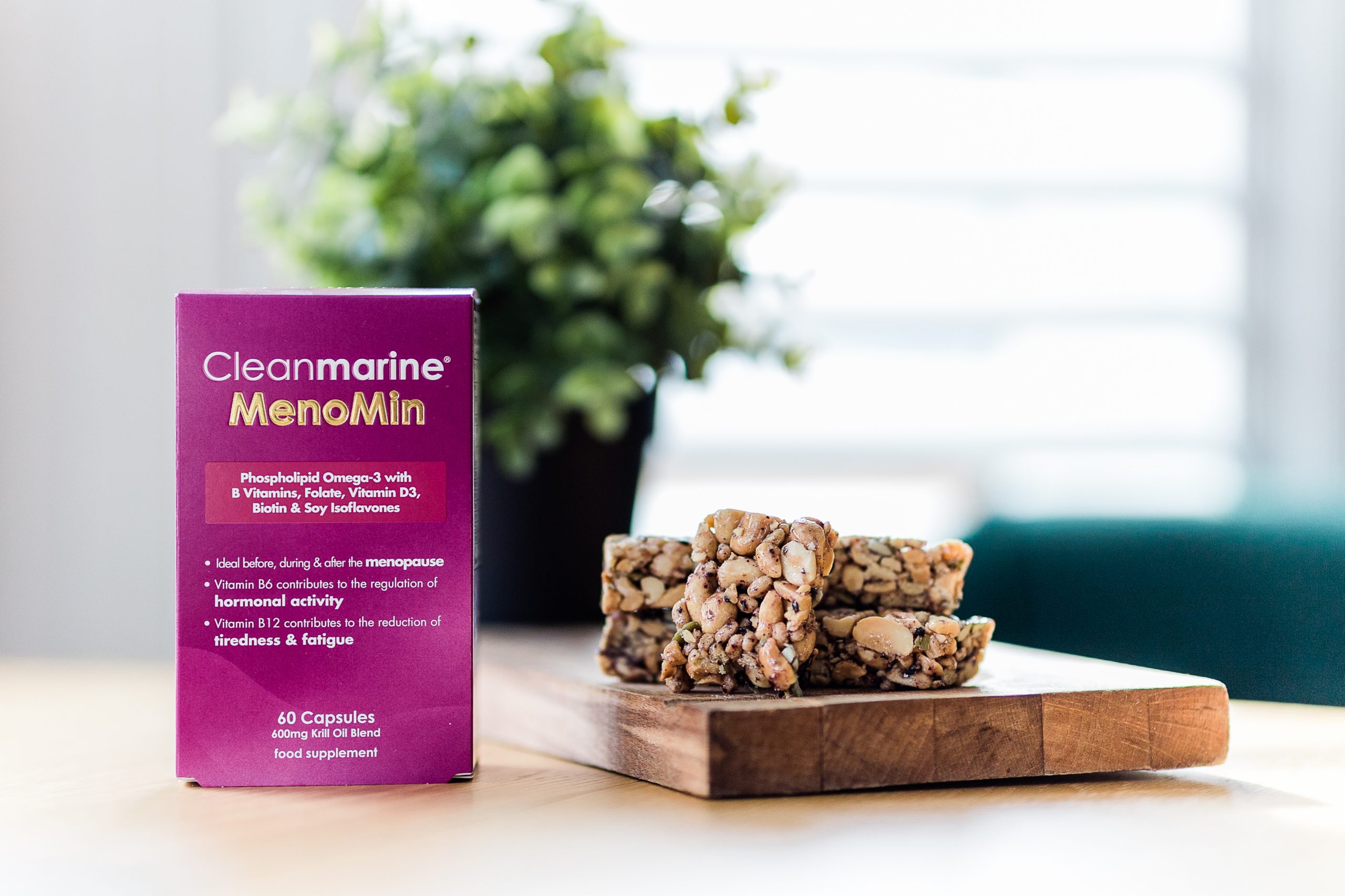 In September 2021 Lorraine was a guest speaker at the Menopause Success Summit which took place last month. Founded by Menopause Coach Catherine O'Keeffe, it brought together 16 expert speakers including Dr Lisa Misconi, Dr Mary Ryan, Tom Coleman, Diane Danzebrink and Dr Zoe Williams to empower women with the knowledge they need to thrive in Menopause.
Commenting following the online event, Catherine O'Keeffe, Wellness Warrior, said; "Education, understanding and support is essential to ensure women at this stage of their life thrive at home, in their social lives and in the workplace."
Learning more about hormone health through her work with Cleanmarine has allowed Lorraine to share her experience and help to educate other women about symptoms of perimenopause and menopause so others can recognise the signs early, seek help, adjust their lifestyles and nutrition to support them through this phase of life.
Speaking at the event she said; "I wish these expert resources had been available to me in my 30's to prepare me for perimenopause and the 34 symptoms it can bring, we are finally changing the narrative and education around menopause for future generations."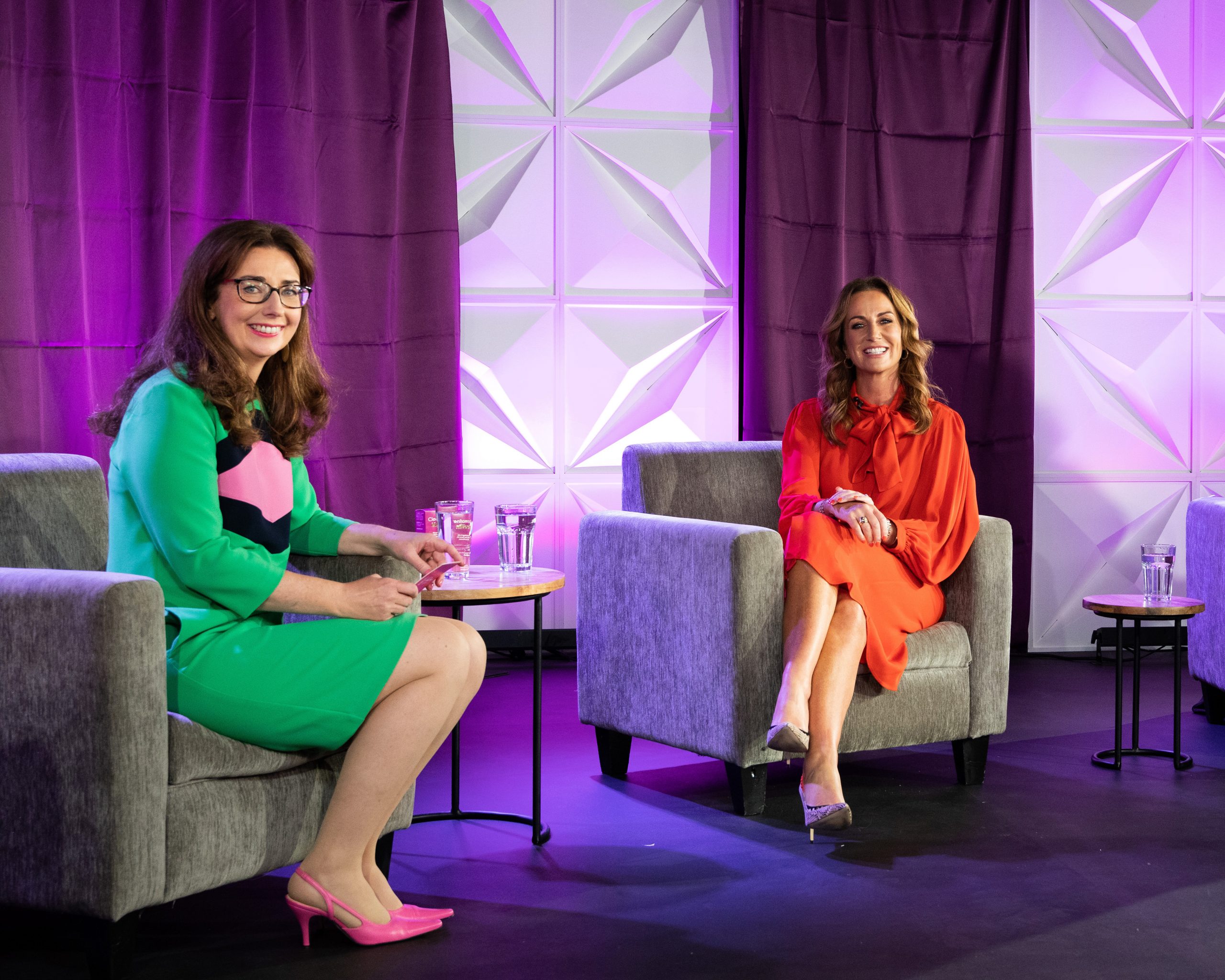 Staying in top shape both mentally and physically is essential for Lorraine as in recent years her work has been busier than ever, add in 2 teenage daughters and 2 dogs and its hard to keep up! Whilst at the event she went into further detail about the many lifestyle changes she has made as her perimenopause has progressed.
Here are some of the changes Lorraine has made in recent years which help her;
Upping my exercise. Working from home has made it easier to exercise with online Pilates classes taking less time than driving to a class so I can attend more often.
Fresh Air. Being around to walk the dogs at lunch time every day, I find this a great way to clear the mind and connect with nature too.
Fresh Water. After many years of living by the sea, I have taken the plunge and find it great for the head and the metabolism too as our bodies burn more calories to create heat when activated by cold sea water.
Lorraine takes Cleanmarine MenoMin every day. "I have had to deal with fluctuating hormone levels all my adult life. Cleanmarine MenoMin helps me to feel balanced, my energy levels are normal, and my hair and skin look great. It's natural, Irish and genuinely works."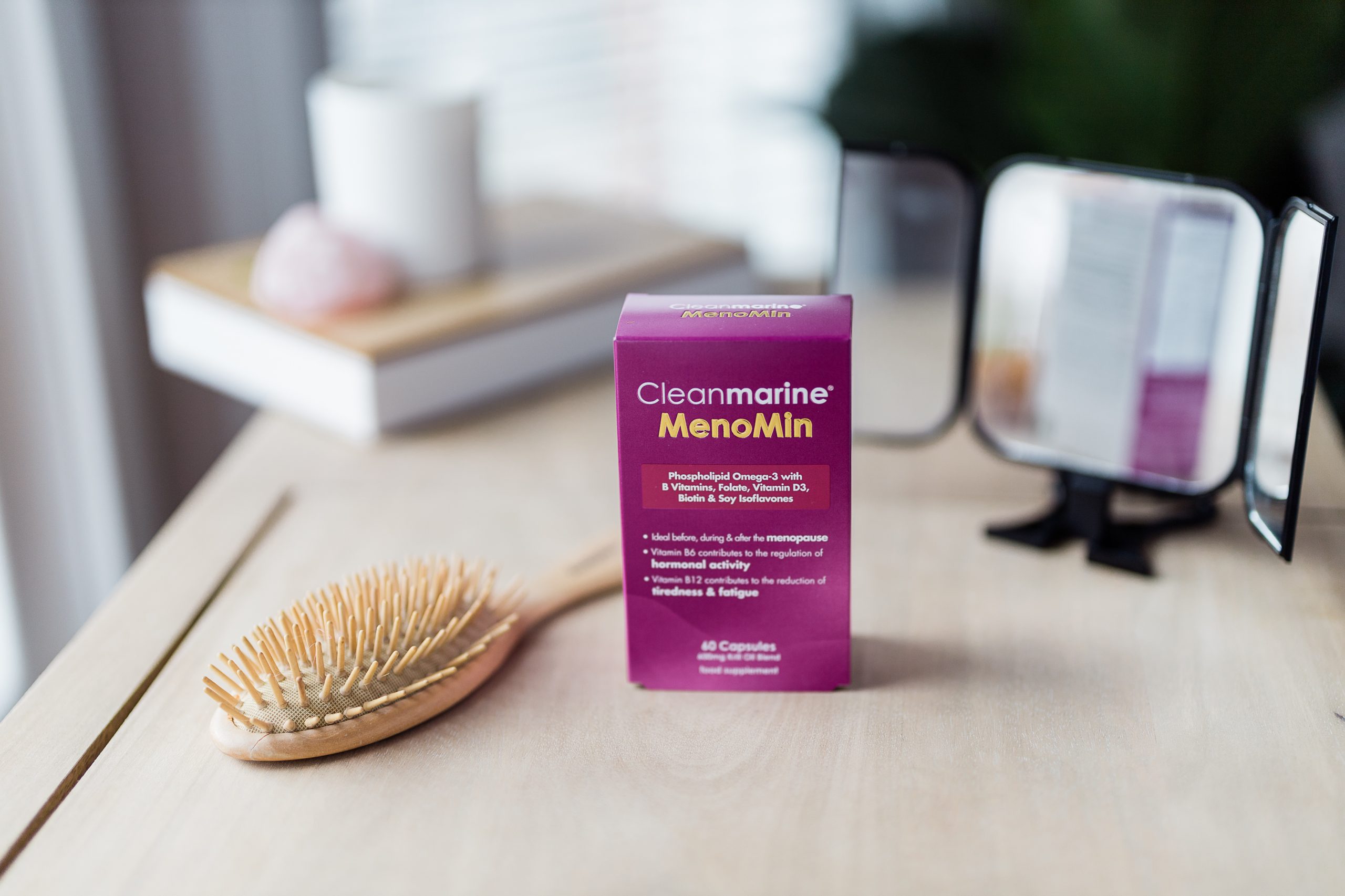 Cleanmarine MenoMin is formulated specifically to give extra nutritional support for peri-menopausal and menopausal women. The unique Omega 3, phytonutrient and vitamin blend is rich in Omega-3 with Phospholipids, B Vitamins and D3, as well as Rosemary Extract, Soy Isoflavones, Folate and Biotin.
With Vitamin B6 to help regulate hormonal activity, biotin to help maintain normal mucous membranes, as well as Vitamin B2 to reduce tiredness and fatigue and Vitamin D to help maintain healthy normal bones.
Find Cleanmarine MenoMin at your local Pharmacy or Health Store. Learn more at Cleanmarine.ie.