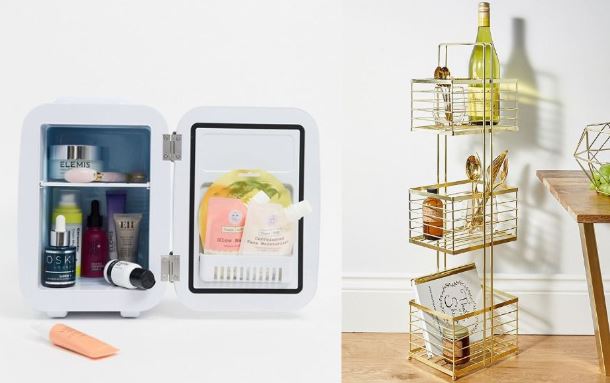 Feel like it's time for a little redecoration? Whether you're sprucing up your home office, kitchen or living room, storage space is one of the key issues we come across time and time again.
With this in mind, we've rounded up some super stylish solutions that are not only functional, but pretty to look at too!
Here are our top picks…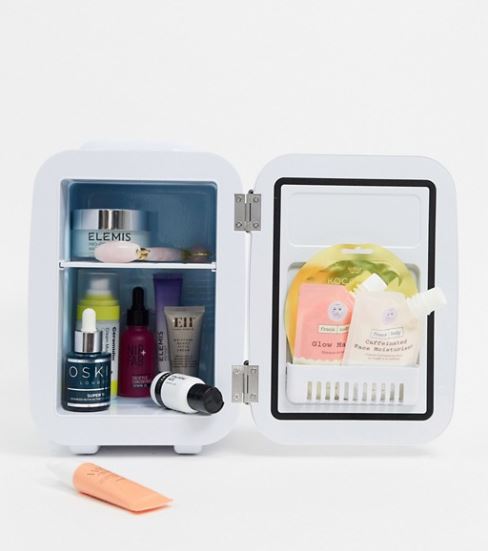 ASOS, €69.11
First up, we have this mini beauty fridge from ASOS.
If you, like us, are a fan of a cool face mask, then this is the product for you and skincare enthusiasts everywhere.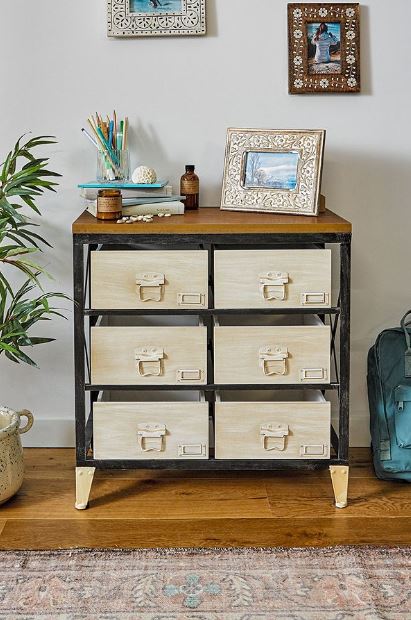 Urban Outfitters, €329
If furniture is what you're after, look no further than Urban Outfitters' stunning storage dresser.
Featuring a combination of metal and wood, this industrial-style dresser is both beautiful and practical; an essential for holding all your bits and bobs.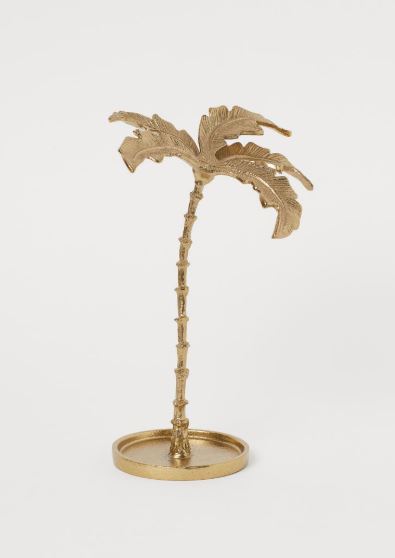 H&M, €19.99
Next, we've spotted this fabulous gold jewellery stand, available online at H&M.
Adorn this pretty palm-tree stand with your most precious possessions to add a tropical vibe to your bedroom decor.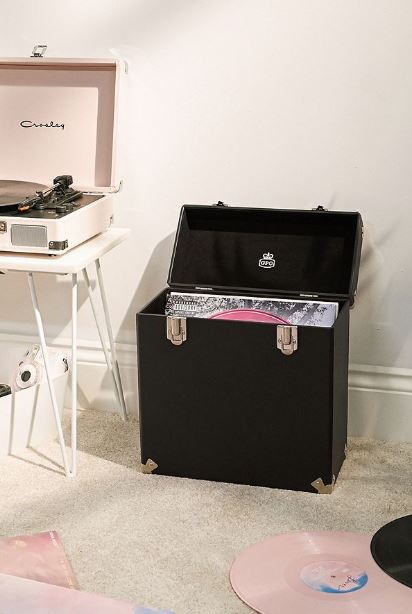 Urban Outfitters, €59
Do you and your partner enjoy playing records in the house?
Keep all of your favourite vinyls safe in this gorgeous case.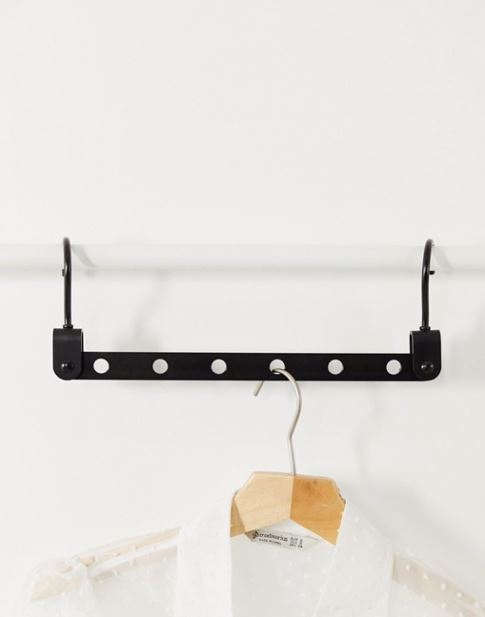 ASOS, €27.65
Looking to save some space in the bedroom? This six hook hanger will keep your clothes separated and crease-free.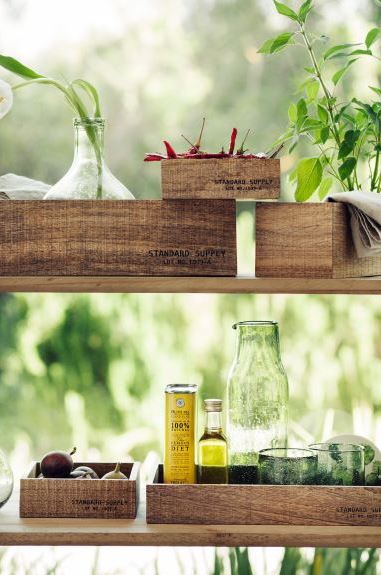 H&M, €14.99
If you love earthier tones, these storage boxes from H&M are sure to please your eye.
Ideal for the bathroom, or kitchen pantry!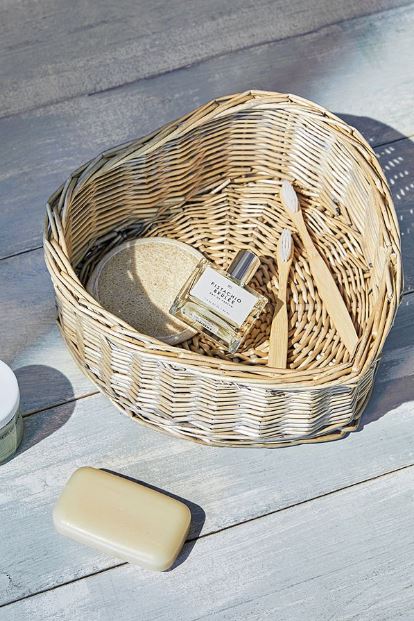 Urban Outfitters, €29
This beautiful willow basket is a pretty and practical addition to any living space.
We're already imagining where to put it!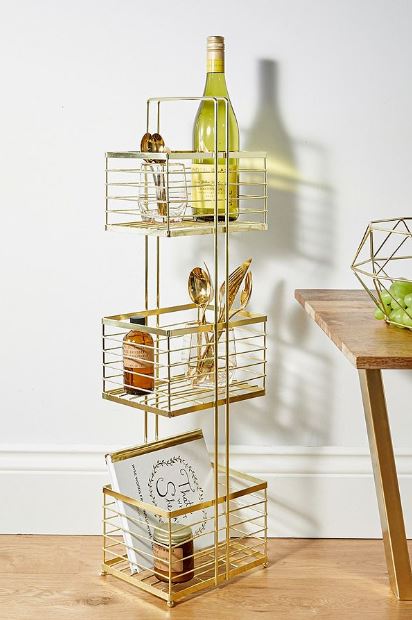 Urban Outfitters, €85
If you desire a touch of glamour in your abode, this three-tier storage caddy can provide just that.
Featuring a gold metal finish and an elegant design, you can store your favourite pieces in style.
H&M, €34.99
Getting back to natural fibres, why not try this simple but classic hanging basket from H&M?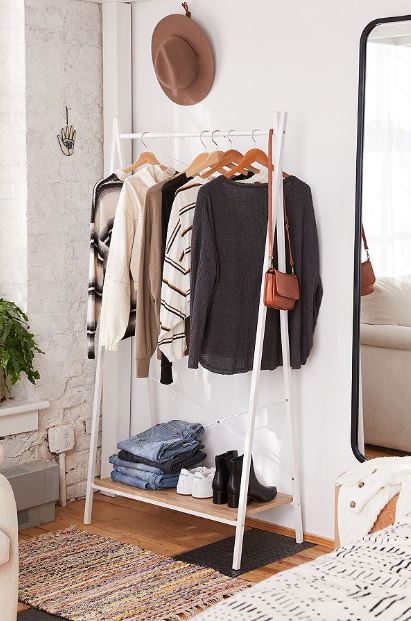 Urban Outfitters, €79
And finally, if your wardrobe is overflowing, consider this clothing rack from Urban Outfitters.
It's easy to assemble, cute and even has space for your shoes. Score.
Which of these fabulous storage solutions will you be adding to cart?
*This post contains affiliate links.*