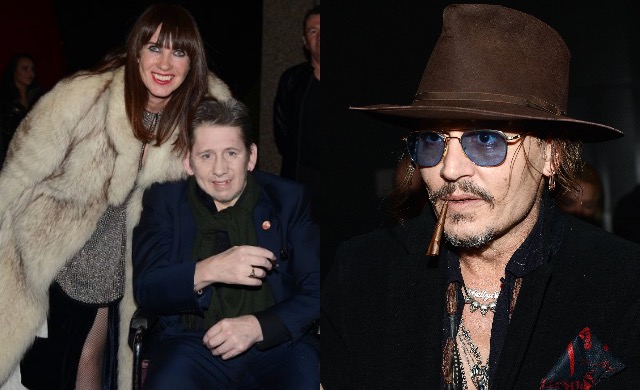 Journalist and broadcaster Victoria Mary Clarke has described actor Johnny Depp as 'a really good guy'.
The Edward Scissorhands actor is currently in a legal battle with ex-wife Amber Heard, who made domestic abuse claims.
Depp is now suing his actress ex in a defamation case.
Johnny has long been a friend of Victoria Mary and her husband Shane MacGowan who wed in November.
Defending her close friend, Victoria Mary said she and Johnny do discuss the case.
"He's always in the spotlight. We do discuss it, but I've been told I'm not aloud to say very much," she said on the Six O'Clock show.
"All I really want to say is that I've known him a really long time and he's a really good guy and I believe him."
The journalist also reveals that Copenhagen was the destination of the wedding because it's 'the next happening place'.
"[Johnny] was originally going to actually marry us. We were going to do it in the Bahamas originally but it was awkward for Shane for his mobility.  and with my family and stuff it was easier because Copenhagen is not very far away. But he did bring his guitar," she added.
Victoria Mary and Pogues star Shane have been together over thirty years, and provided a very honest reason for finally tying the knot.
"It's the same really isn't it. I think I felt after the first two years, which is the honeymoon phase where you're jumping each other every five seconds, after that… I thought we're getting old now and I thought we might die so it was on the bucket list. You suddenly realise that you actually are mortal and you are going to die," she said.
Victoria Mary Clarke is currently on Celebrity Globetrotters, in which she heads on holiday with David Norris, Dana, Olympian David Gillick and Crystal Swing's Derek Burke.