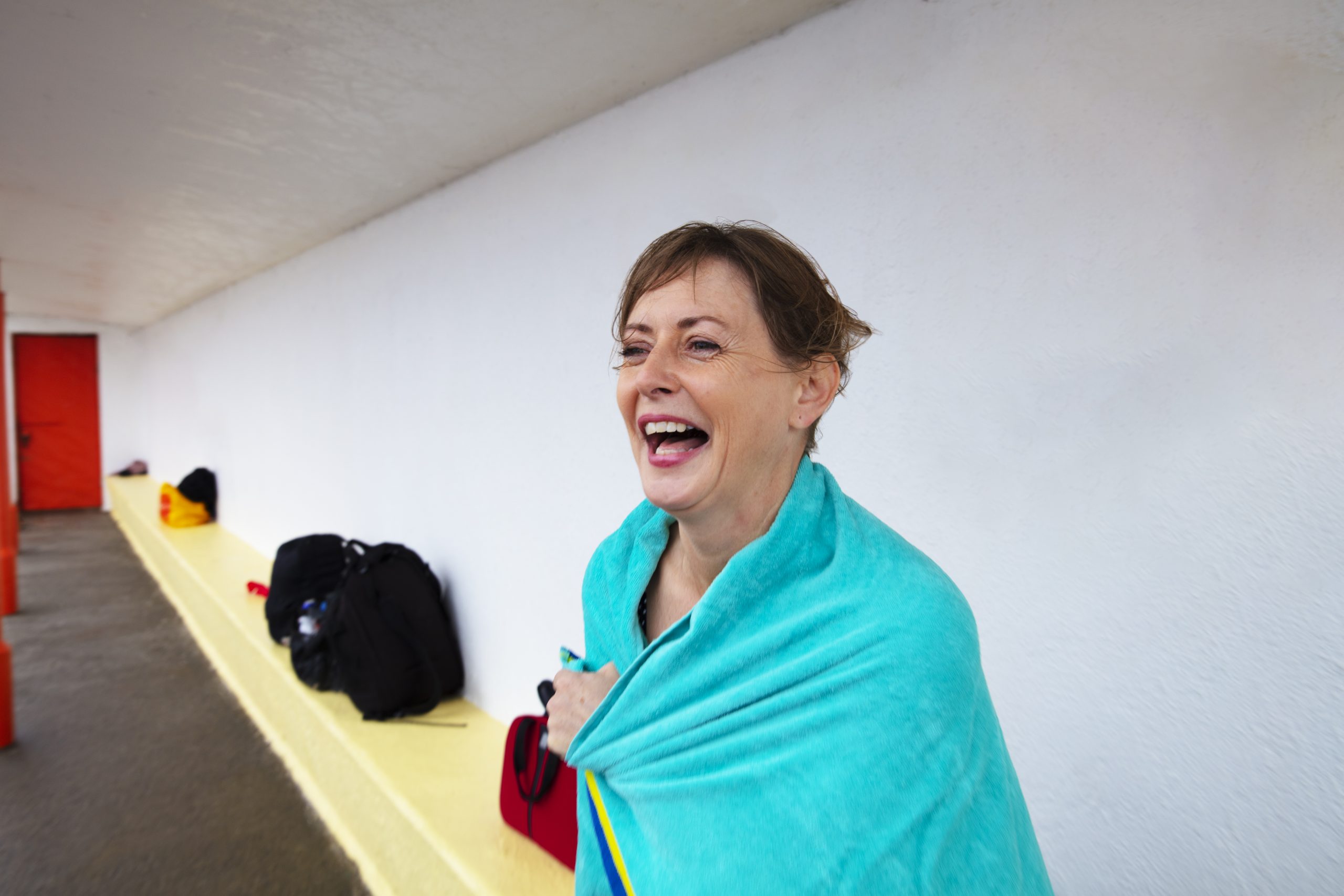 The last 12 months have completely changed how people look after themselves, with many now wanting to support their immune system.
There's been an increased consumption of Vitamin C, D and of course multivitamins* and one of our favourites – and that of countless others across the country – is the Revive Active Super Supplement.
Each sachet contains 26 active ingredients working in harmony to support energy, the immune system and heart health. These 26 active ingredients include, amongst others, a variety of vitamins, minerals and amino acids, with many of them at inclusion levels typically not found in other multivitamins.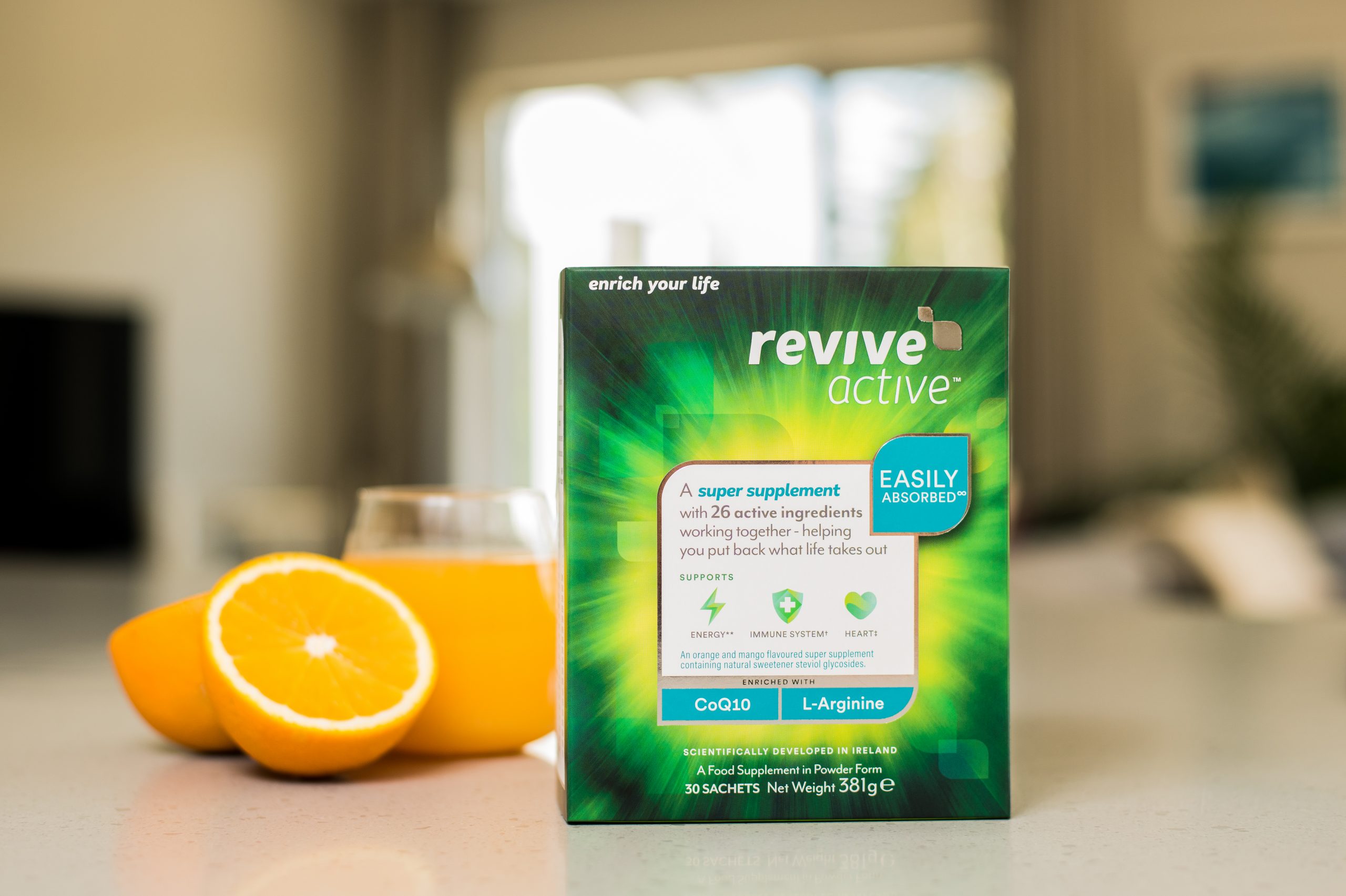 While at first glance other multivitamins may appear to be similar or indeed identical, on closer inspection the ingredient forms, inclusion levels and sheer quantity of ingredients in each sachet of Revive Active stand out from the crowd.
Differentiating ingredients in Revive Active include:
CoEnzyme Q10 or CoQ10 as it is frequently referred to (at 150mg per serving). CoQ10 plays a critical role in cellular energy.
L-Arginine (at 3000mg per serving), an amino acid which is a precursor to Nitric Oxide. The discovery of Nitric Oxide and its importance in the body, led to the Award of a Nobel Prize Medal in 1998.
Vitamin B9 (MTHF) the methylated form of Vitamin B9 which is the easier form for the body to absorb.
Unlike many existing supplements that come as a tablet or capsule, Revive Active contains a combination of ingredients in powder form.
They dissolve allowing for quicker absorption by the body in comparison to a tablet or capsule delivery method, where the body has to break down the tablet or capsule to release the nutrients.
The powder formulas only use the best ingredients, and contain no fillers and binders that are typically found in conventional tablets and capsules.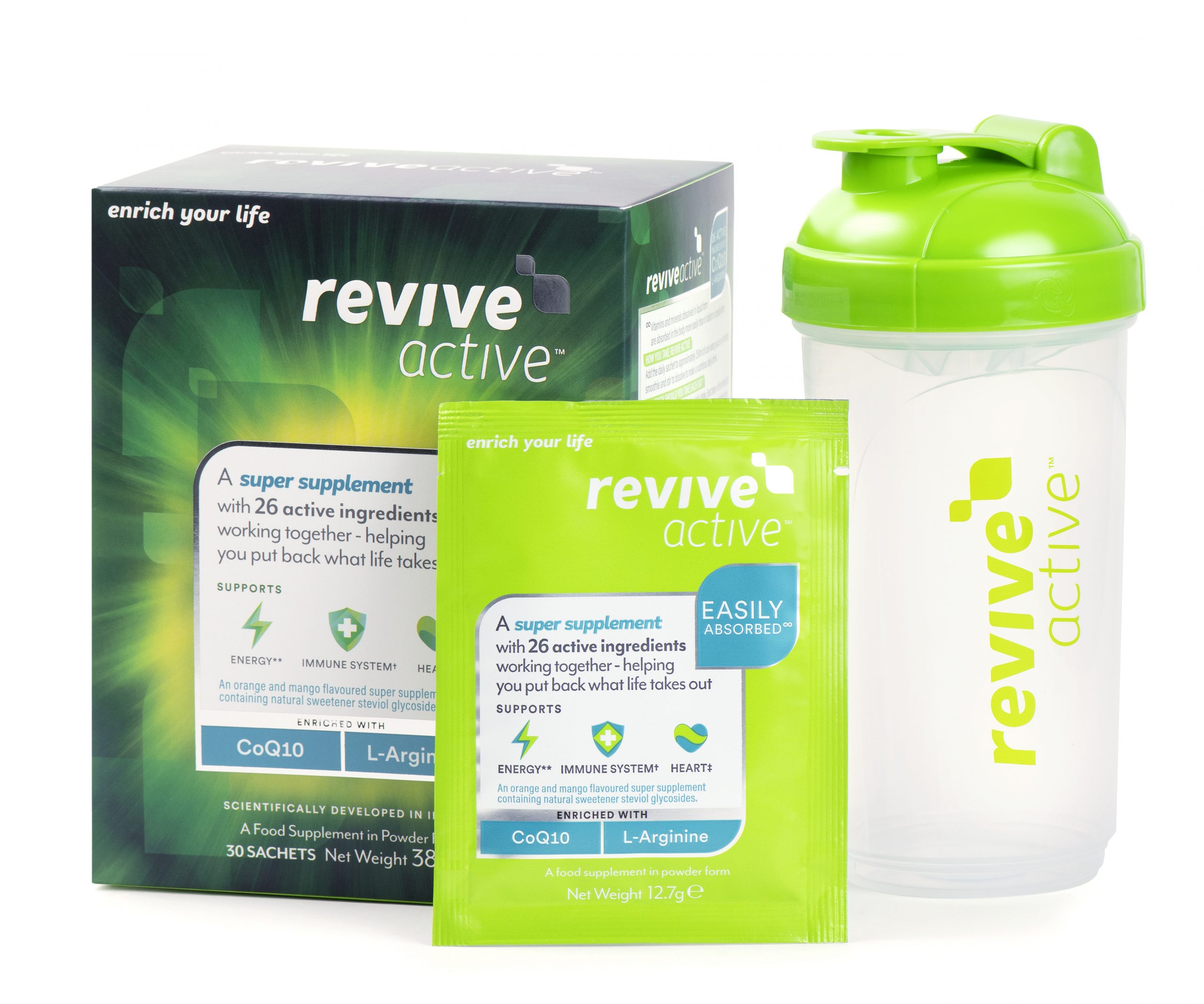 Produced in a state-of-the-art facility in Mullingar, Revive Active is also proudly part of Guaranteed Irish and Love Irish Food, and proud to create employment for 55 people.
All factors combined have helped Revive Active grow as a market leader and trail blazer in the super supplement space, selling over 200,000 boxes from January 2020 to January 2021 alone or over 5 million sachets (UK and Ireland combined).
Pick up Revive Active's Super Supplement range at www.reviveactive.com and leading pharmacies and health stores nationwide.
*Source Kantar Health and Beauty Newsletter April 2021