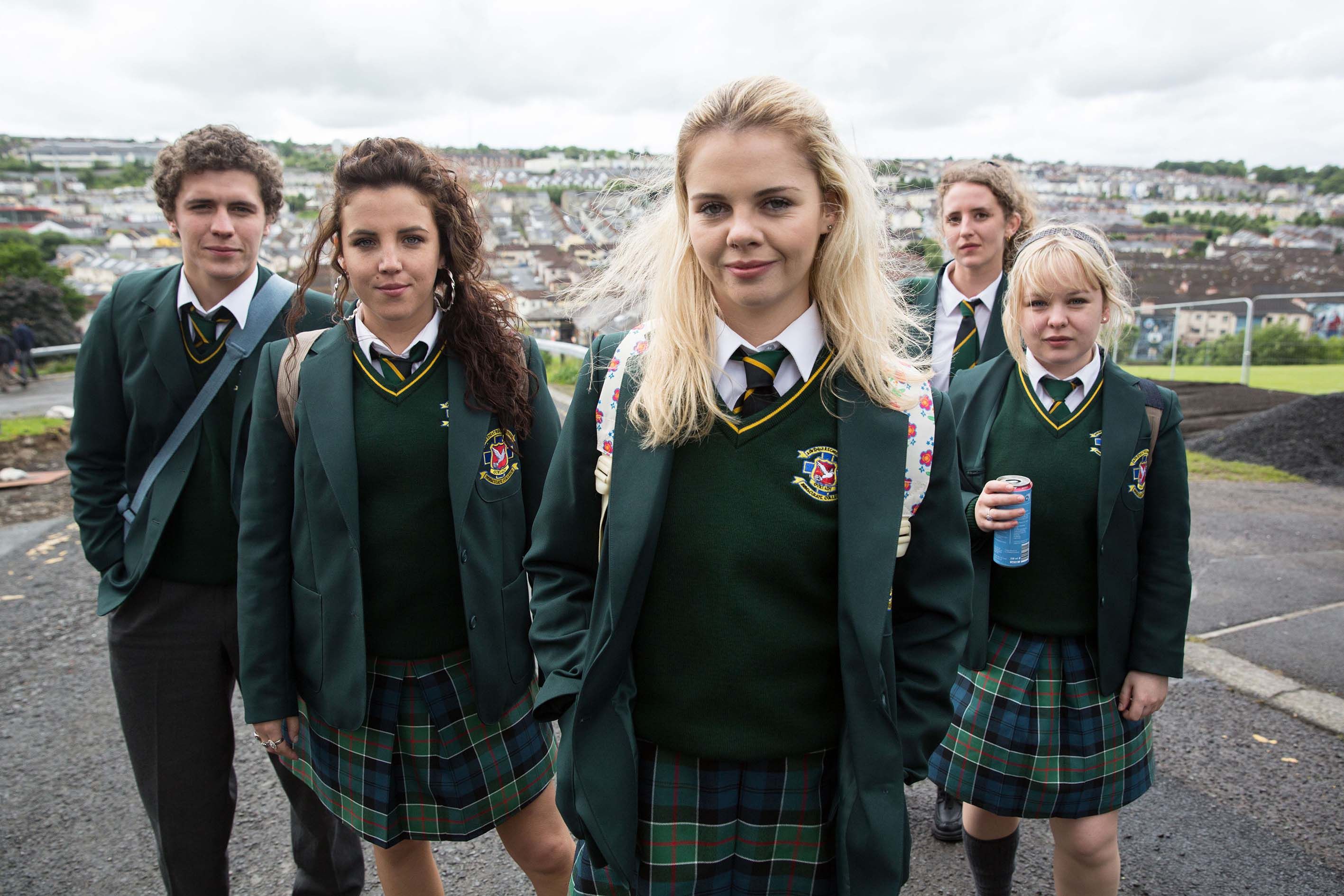 Derry Girls season two has been one of the most highly anticipated shows of the year, and we finally have a release date!
The comedy set in Northern Ireland, and featuring a group of schoolgirls navigating their way through life during a tough political and social climate, was one of the hits of 2018 – and since it's addition to Netflix has become a world wide favourite!
And season two is coming quicker than we thought!
"They're talking about March, early March," the show's creator Lisa McGee said on The Nolan Show.
"See, that's all Channel 4. That's when I think it will be released and we're talking about doing a third series. Hopefully, if the second one goes well and everything goes according to plan, we'll do a third series."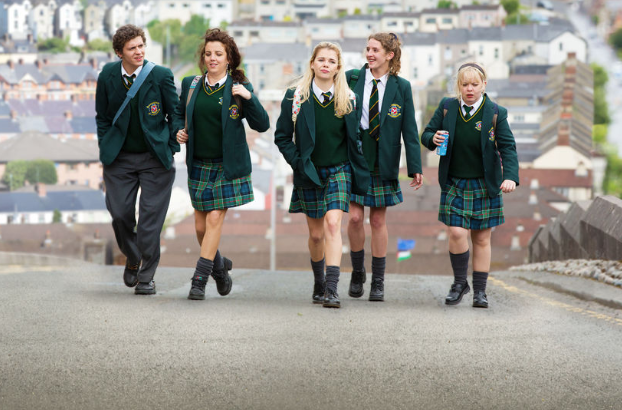 Irish comedian Tommy Tiernan, who plays Gerry in the show, also shared some exciting new details!
"We finished filming the second series last Friday," Tommy told Ian Dempsey on Today FM.
"That will go out in March and we're doing Season 3 and film, maybe. That's all up to Lisa (McGee) the writer, going off to a shed in London and coming up with all these stories. She's a genius, the amount of stories she's able to fit into each episode. It's fantastic."
This is so exciting!