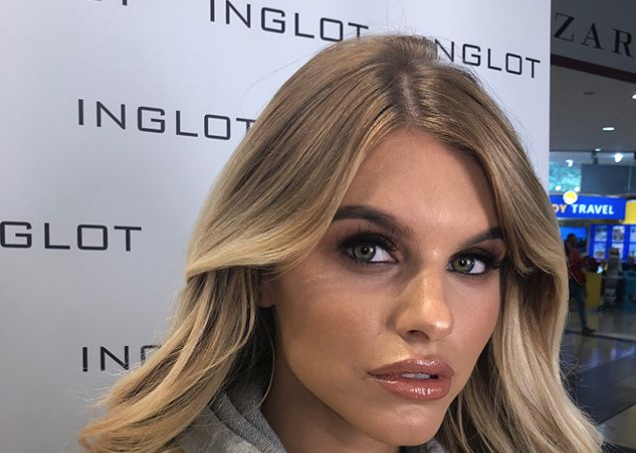 Love Island's Hayley Hughes jetted into Dublin last week following her departure from the ever popular reality dating show.
The beauty was in the capital for the opening of the brand new Virgin Media store in Swords Pavillion, and stopped by the Inglot store to get a fabulous makeover.
To recreate the glowing look by the super talented Aine Byrne, the full list of products used are listed below.
Will you give this look  a go?
SKIN:
HD Peach primer
HD foundation 76
96 undereye concealer
503,507 sculpting powder
JLO hd pressed powder nude 6
79 bronzing brick
52 glow out highlighter
EYES:
285, 507 sculpt, Cafe au lait, Bordeaux, Pitch black freedom shadows
01 kohl pencil
False lash mascara
Viva las lashes JLO eyelashes
BROWS:
JLO Taupe brow gel
LIPS:
63 lip liner
JLO Dolce lipstick
JLO Goldilips lipglossy