It's almost time for this year's Late Late Toy Show, which means the year's hottest ticket hunt is in full swing!
Only a lucky few audience members will join Ryan in studio on November 30th. and here's how you can get your hands on a pair!
All you need to do to be in with a chance of getting your hands on two golden tickets to this year's Late Late Toy Show, airing on RTÉ One on Friday, November 30th, is grab your apron and high-tail it to the kitchen to create a Toy Show inspired Christmas treat.
Then, simply take a picture, and post it to the RTÉ One Facebook page, on Instagram or on Twitter using the hashtag #ToyShowTreats. If it's good enough to impress the Late Late Toy Show team, your creation could bag you two tickets to the biggest night on Irish television.
"Is there anything better than the smell of festive baking? Maybe tickets to the Toy Show?," host Ryan Tubridy said of the competition.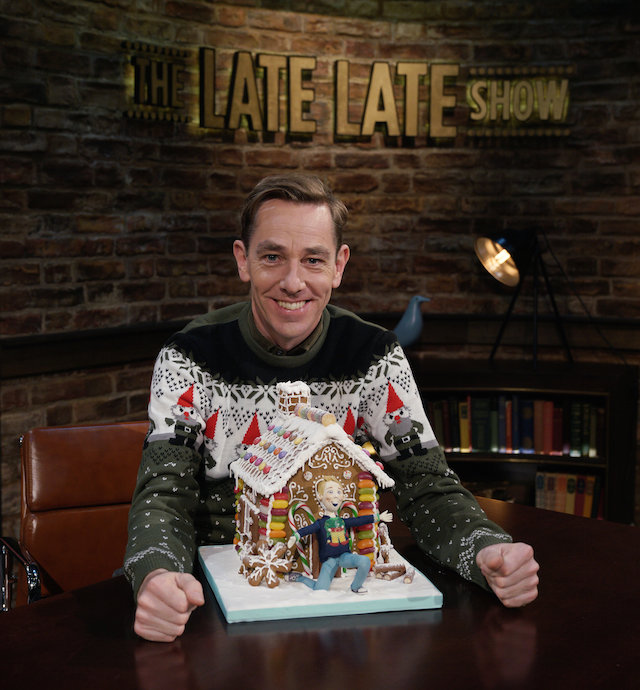 "I want you to dust off your rolling pin and create something inspired by the most fabulously festive night of the year – The Late Late Toy Show. Send pictures to us on Facebook, Instagram and Twitter, and if you have flour power, the whisk might just pay off and we could be seeing you on November 30th!"
Get baking and best of luck!