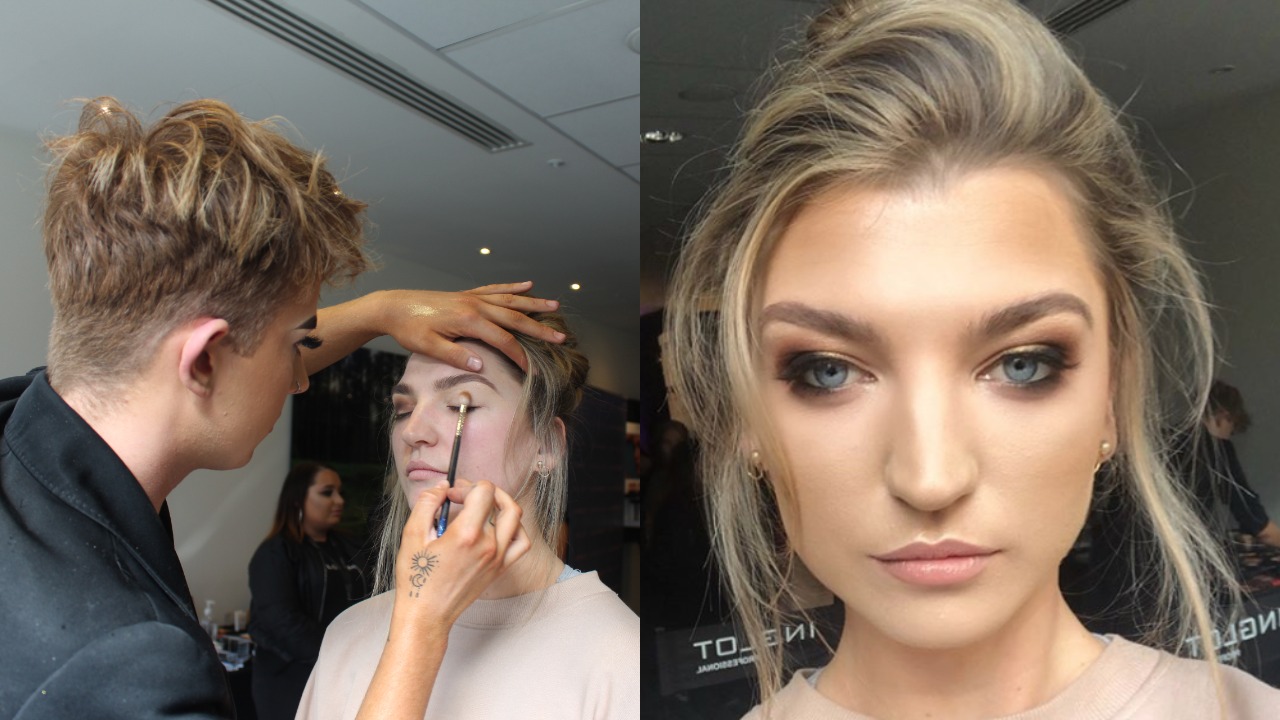 Top model Alannah Beirne looked like a golden goddess at this year's Peter Mark VIP Style Awards. The star, who recently appeared on Dancing with the Stars rocked a sultry bronzed look to go with her show-stopping dress.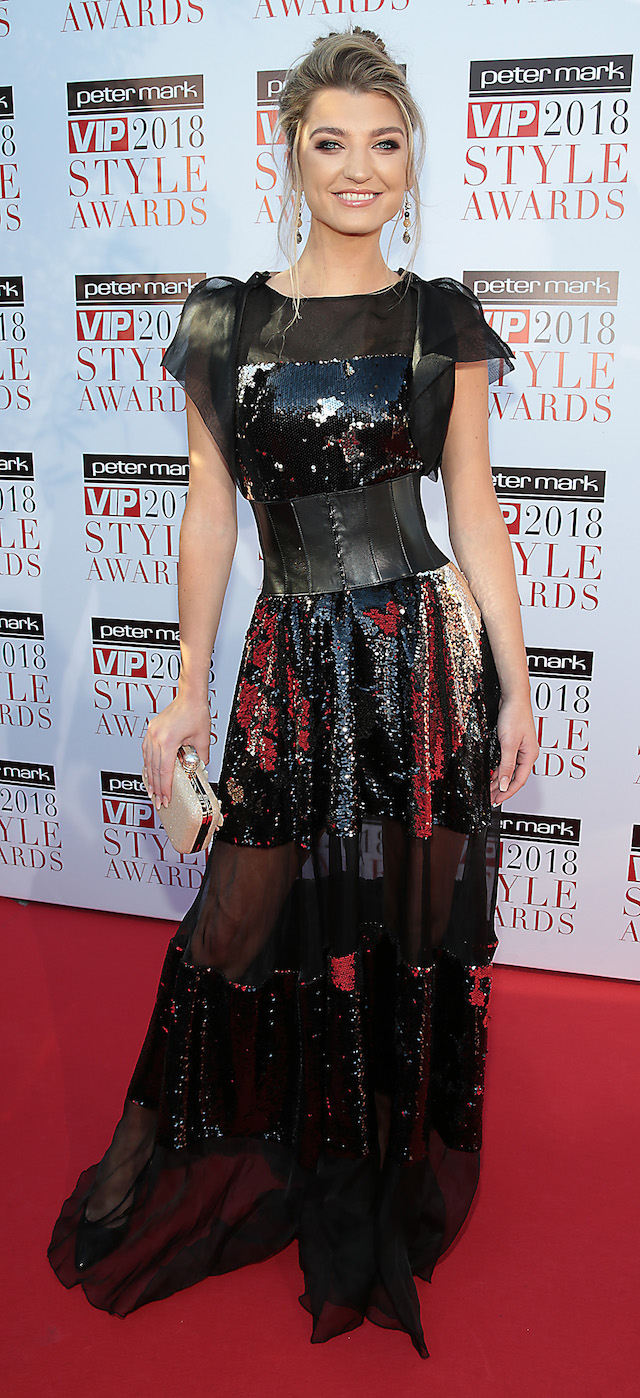 Inglot provided makeup to those attending the award show, and we got a step-by-step guide of Alannah's look from her talented makeup artist Jake Meehan.
Eyes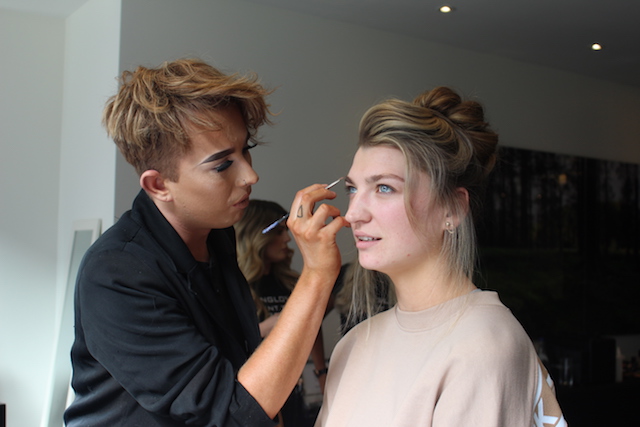 "Starting with the brows, I brushed through the brow hairs with our new JLo x Inglot Brow Gel shade in "Taupe" with an angels brush to give the brow a light fluffy effect.
I concealed under the brow by carving around the brow and bring the concealer onto the lid to use it as a base for the eyeshadow.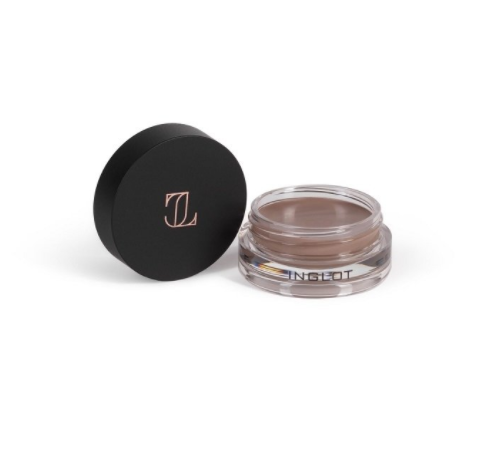 Then, I lightly blended all the eyeshadows in order from lightest to darkest ( with the darkest eyeshadow being closer to the lash line).
Next, I packed on the glitter using a flat brush and used an angled brush again for eyeliner across the lid.
I smoked out the end of the Gel Eyeliner with our new eyeshadow shade "Pitch Black".
What goes up must come down so the same eyeshadows on the top must go on the bottom of the eye and same with the gel liner in the water line."
Face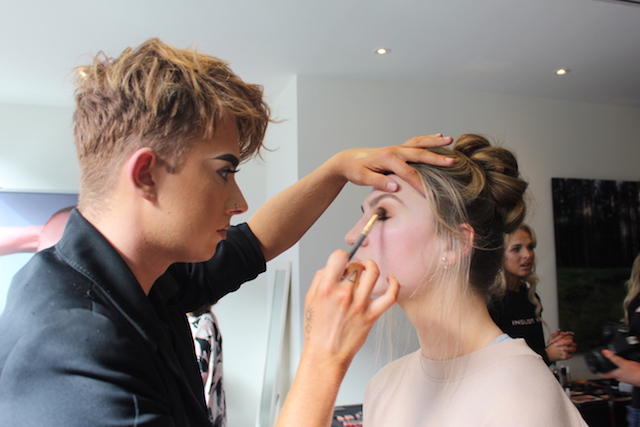 Jake added: "For skin, I used the Face & Body Illuminator in the highest points of the face and waited till it dried matte to apply my foundation over (Suitable for oily & dry skin).
I used our HD Foundation in the shade "75" to create a full coverage finish on Alannah's Face.
Once the Foundation was on I went in with "96 Under Eye Concealer" for under the eye and buffed that into the Foundation.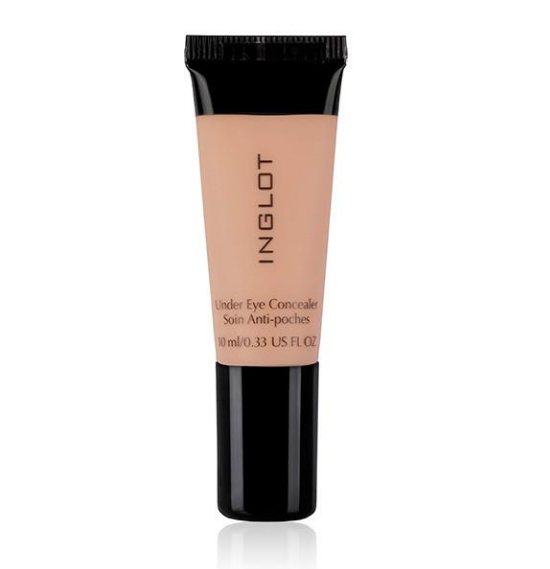 For setting the Undereye I used our new HD Pressed Powder in the shade "Nude 5" and for the rest of the face I used "Nude 6".
For Bronzer I used our new "Booggie Down Bronze" in the shade "Sunkissed" and buffed that on the cheekbones and up to the temples and to the forehead to create a sculpted look.
"To Finish the Look I popped on our new JLo x Inglot Viva Las Lashes Mascara and some Individual Eyelashes."
Lips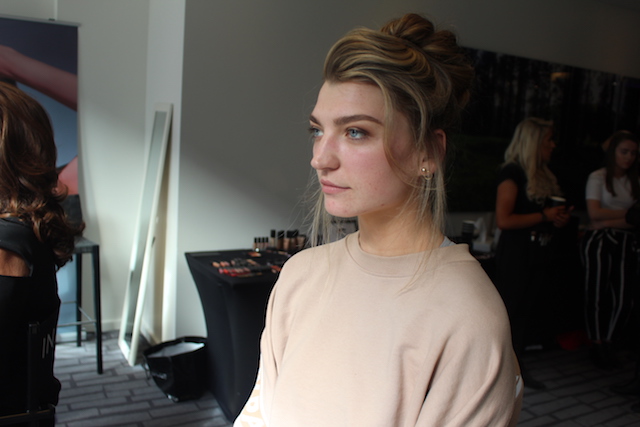 "Using our Soft Precision Lip Liner in "74" and our new Lipstick in the shade "Flamingo"  I created a gorgeous ultra glam lip perfect for day/nighttime and topped it up with some of our new lipgloss in the shade 'Pinky',"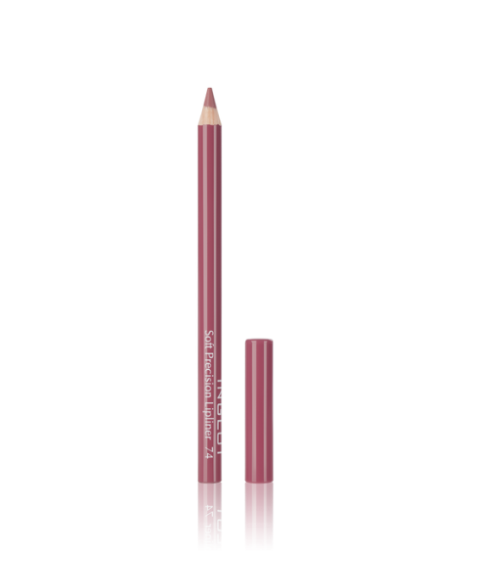 Check out the stunning finished look: