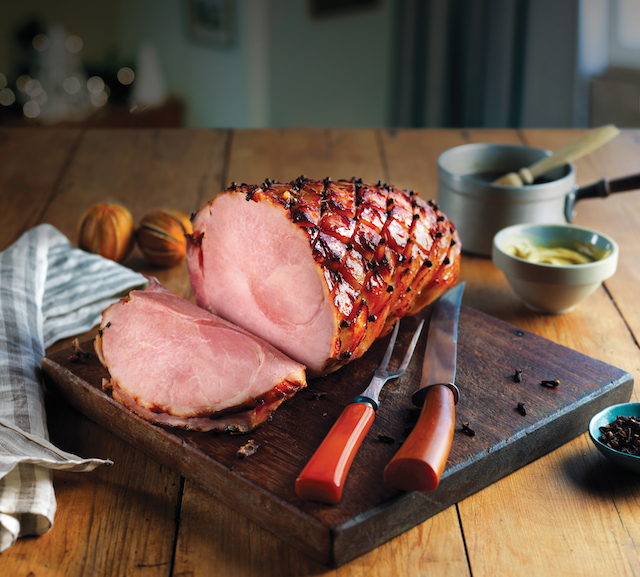 It's the meal you have waited for all year, and you need to get it right! Whether you're cooking for yourself or 15, the pressure can be overwhelming – but fear not, Irish food blogger and Lidl lover Caitriona Redmond is here to help.
Ham is just as important as turkey on the Christmas table so get ready to bring your A-game to the kitchen.
Here are three easy steps to achieve the perfect dish using a Bord Bia quality assured ham from Lidl.
1. Place your ham in a large pot with an onion, halved and studded with cloves. Fill with water to cover, bring to the boil then reduce to a simmer and cook for 45 minutes per kilo.
2. Drain your ham and preheat the oven to 200°C. Using a knife, carefully remove the outer layer of fat and score the skin diagonally in both directions to make diamond shapes. Stud with a clove between each diamond and brush all over with our delicious ham glaze.
3. Roast for 25 minutes until the top is a rich brown colour. Rest for at least 20 minutes before carving.
Bonus Serving Tip: Only carve as much as you need for dinner and save carving the rest until later. That way your ham will stay super-moist, plus chilled meat is much easier to carve. Win-win for St Stephen's Day sambos!