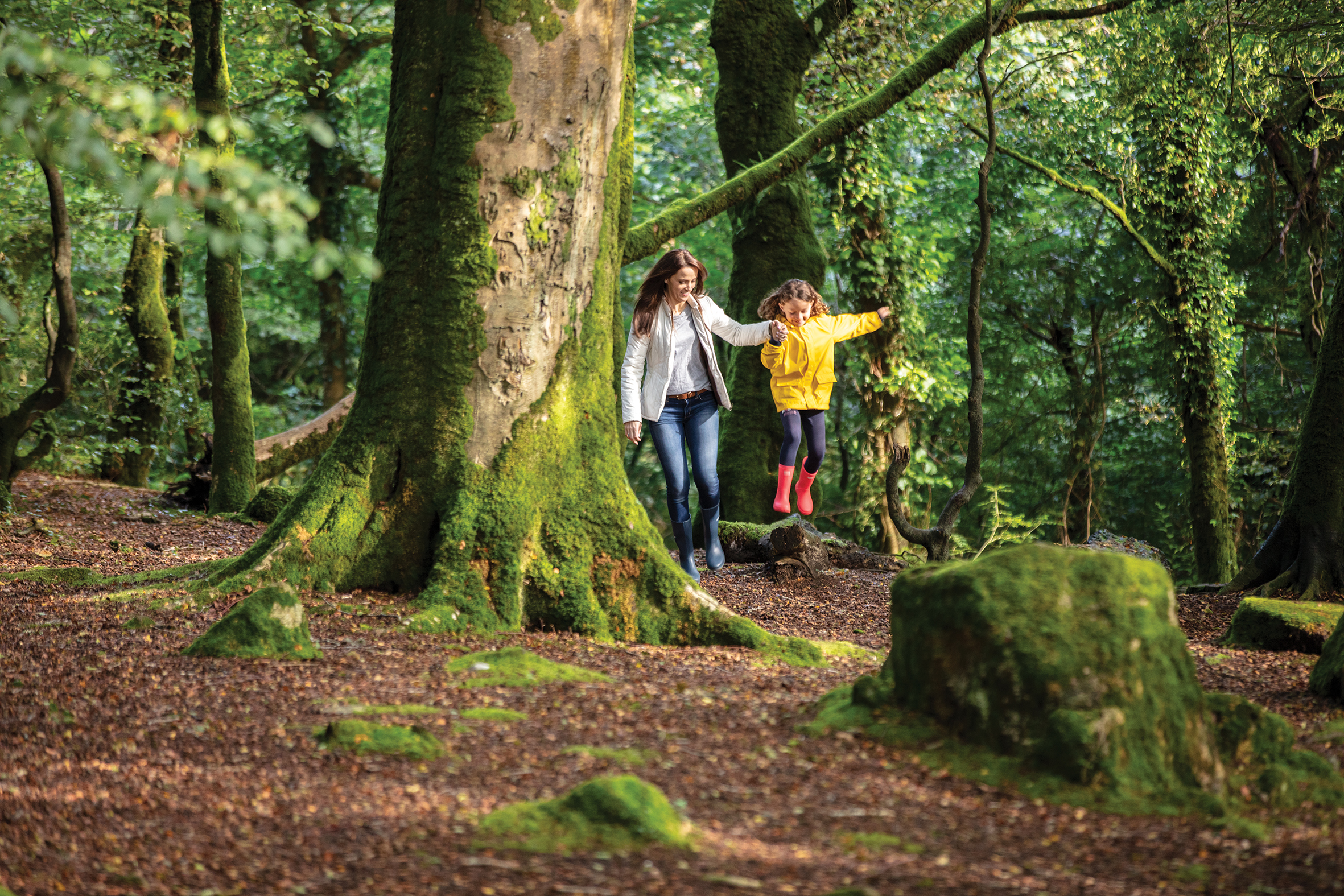 Cold weather, fatigue, coughs and colds combined with work and everyday life can leave us feeling exhausted, run down and our immunity and energy levels low and this is where the range of Revive Active products can help.
There are nine products in the range, four of which contain a combination of ingredients that contribute to the immune system, heart health, energy and more.
These products are Revive Active, Zest Active, Teen Revive and Junior Revive, which offer individuals tailored nutrition for every life stage, from age five to one hundred and five! They are scientifically formulated by experts including nutritionists and food scientists.
Now here's the science bit!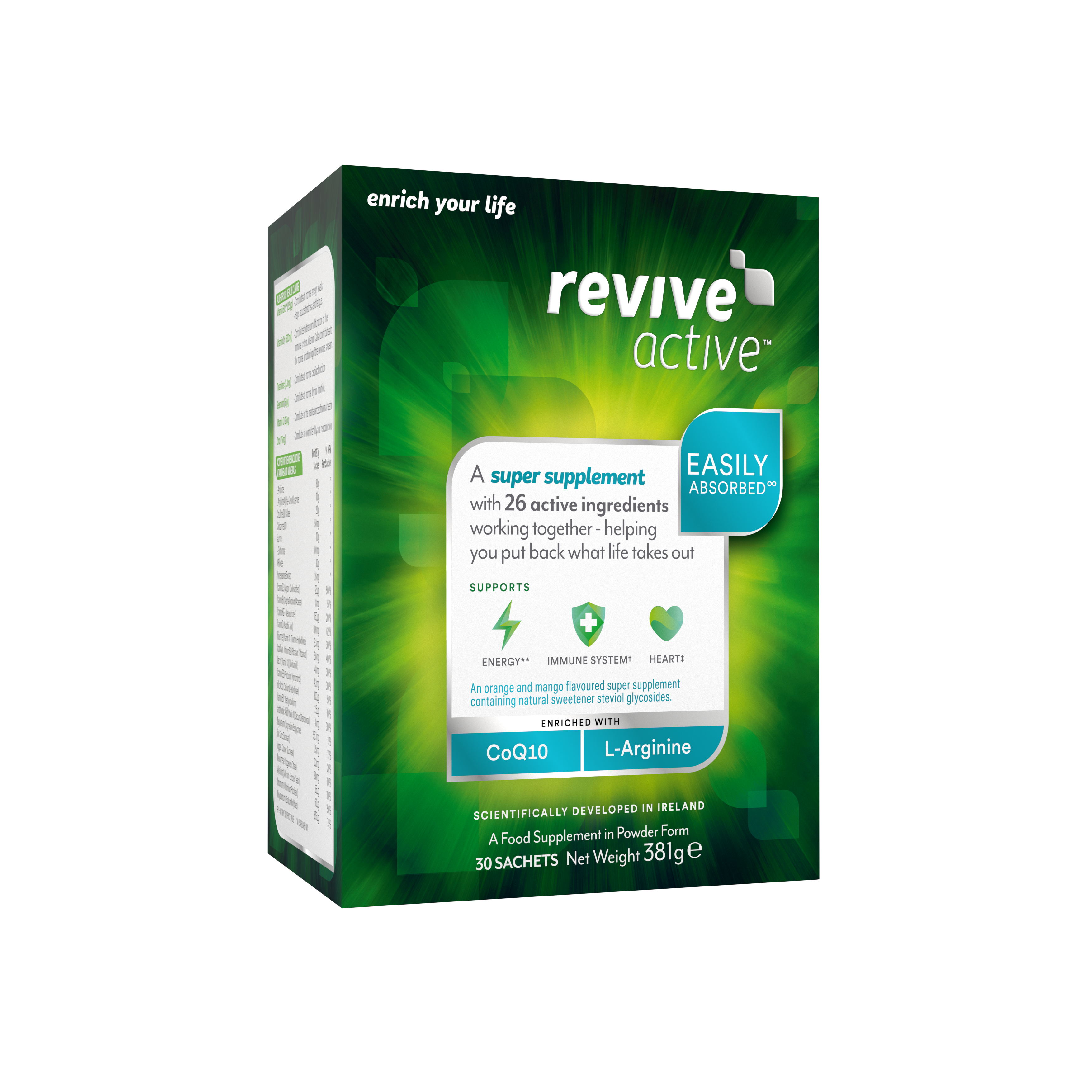 Revive Active is formulated to provide individuals with the most comprehensive blend of vitamins and minerals in one convenient daily sachet. Revive Active is a super supplement that contains 26 active ingredients, contributing to the maintenance of the Immune System, Heart, Energy, Fertility, Thyroid Function, Metabolism, Skin and more.
The active ingredients in each sachet that contribute to the normal function of the immune system are Zinc, Copper, Folate, Selenium Vitamins B12, B6, C, and D. Taking the supplement couldn't be easier, just dissolve the sachet into a glass of water, or into your daily smoothie to have on the go!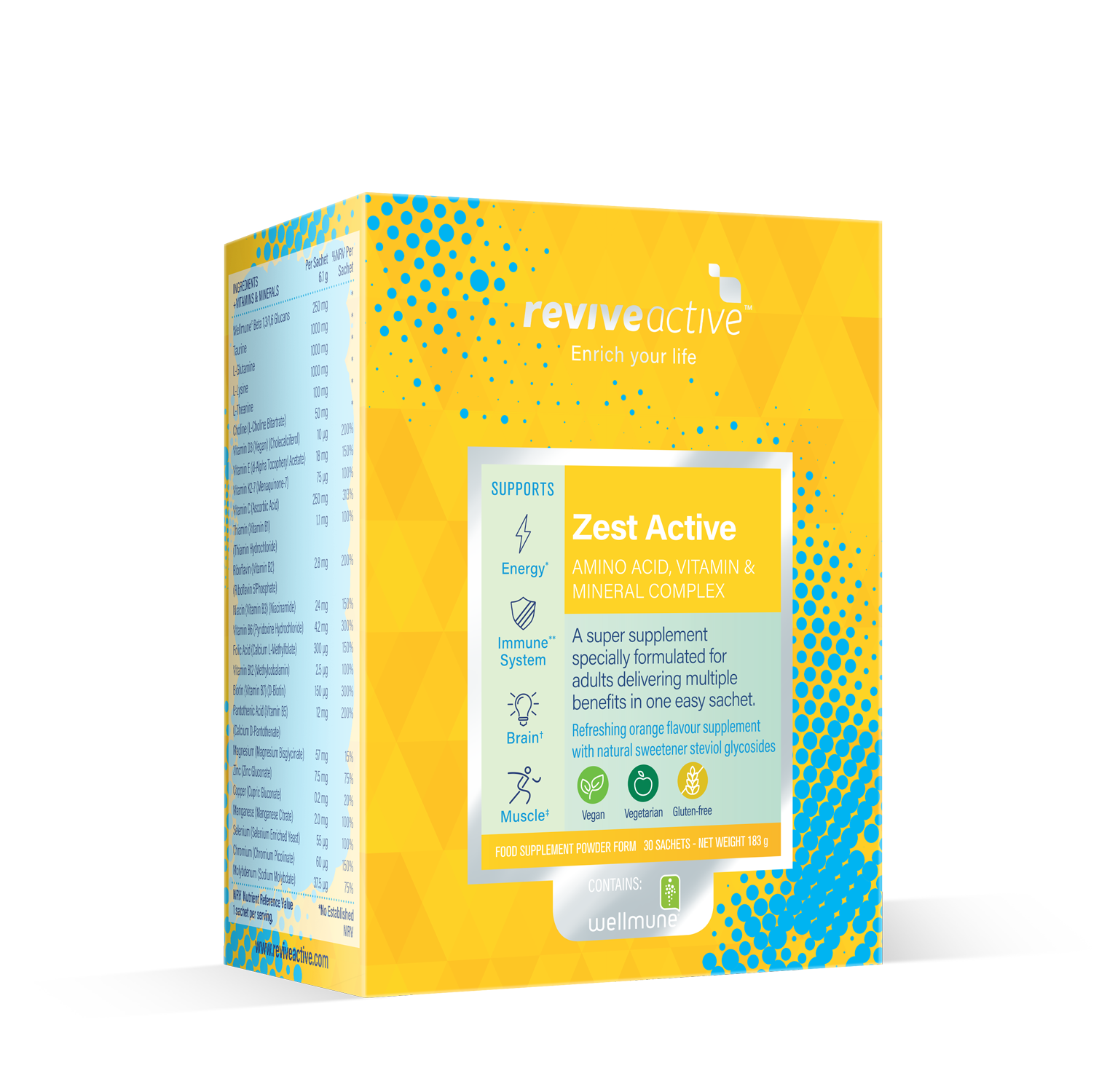 Zest Active, is the perfect supplement for those with a busy life-style and fitness enthusiasts. It has 25 active ingredients that support energy, brain, the immune system and muscle recovery.
It's scientifically formulated to contain zero stimulants and zero caffeine and is enriched with Wellmune®, a Beta 1,3/1,6 Glucan. Like all Revive Active products, Zest Active couldn't be simpler to take, just add the sachet to water or juice, and take it any time of day!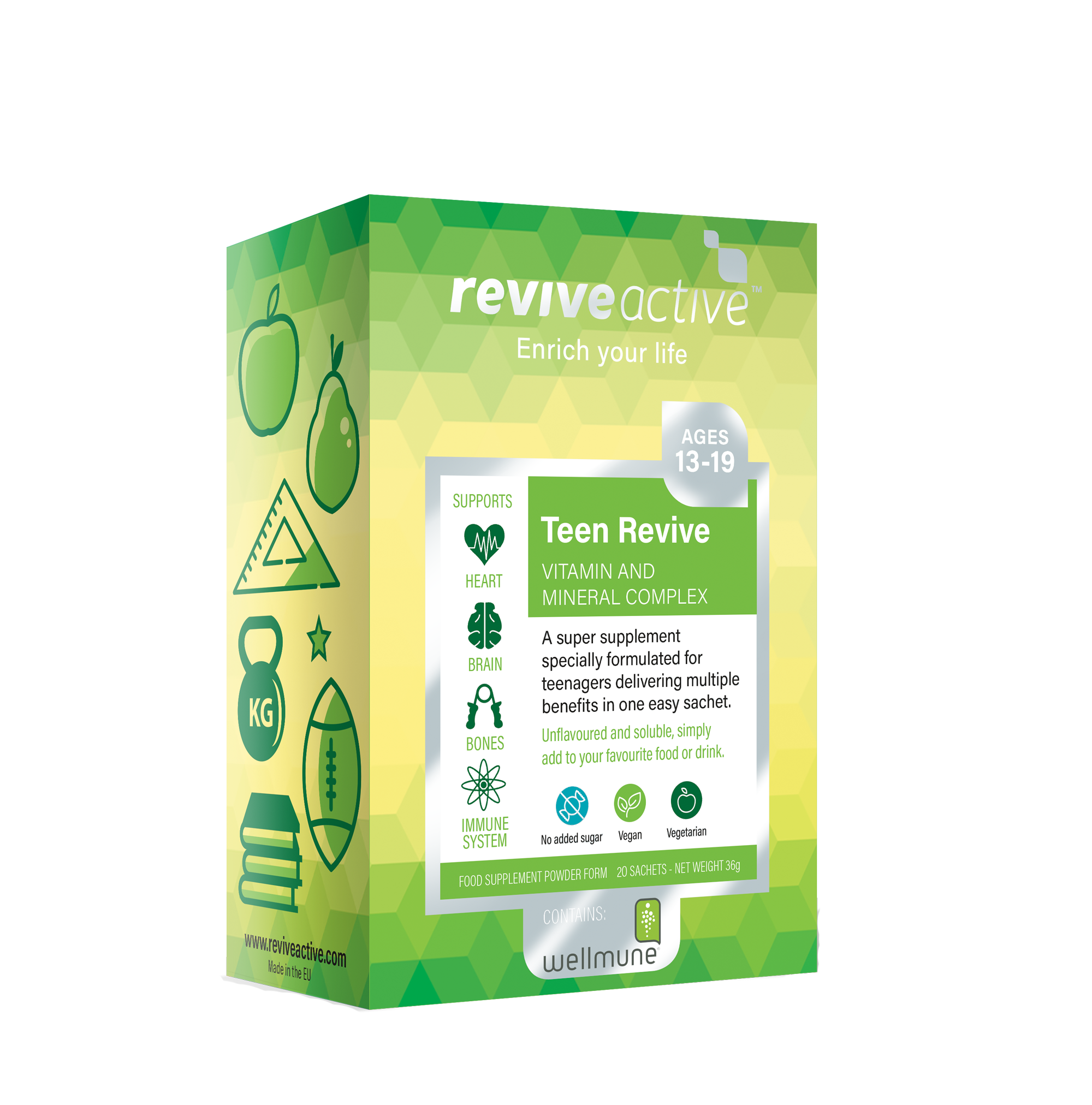 Teen Revive and Junior Revive have both been formulated to support growing bones and healthy immune systems. Teen Revive has been designed specifically for teenagers, with Junior Revive created for 5-12-year olds.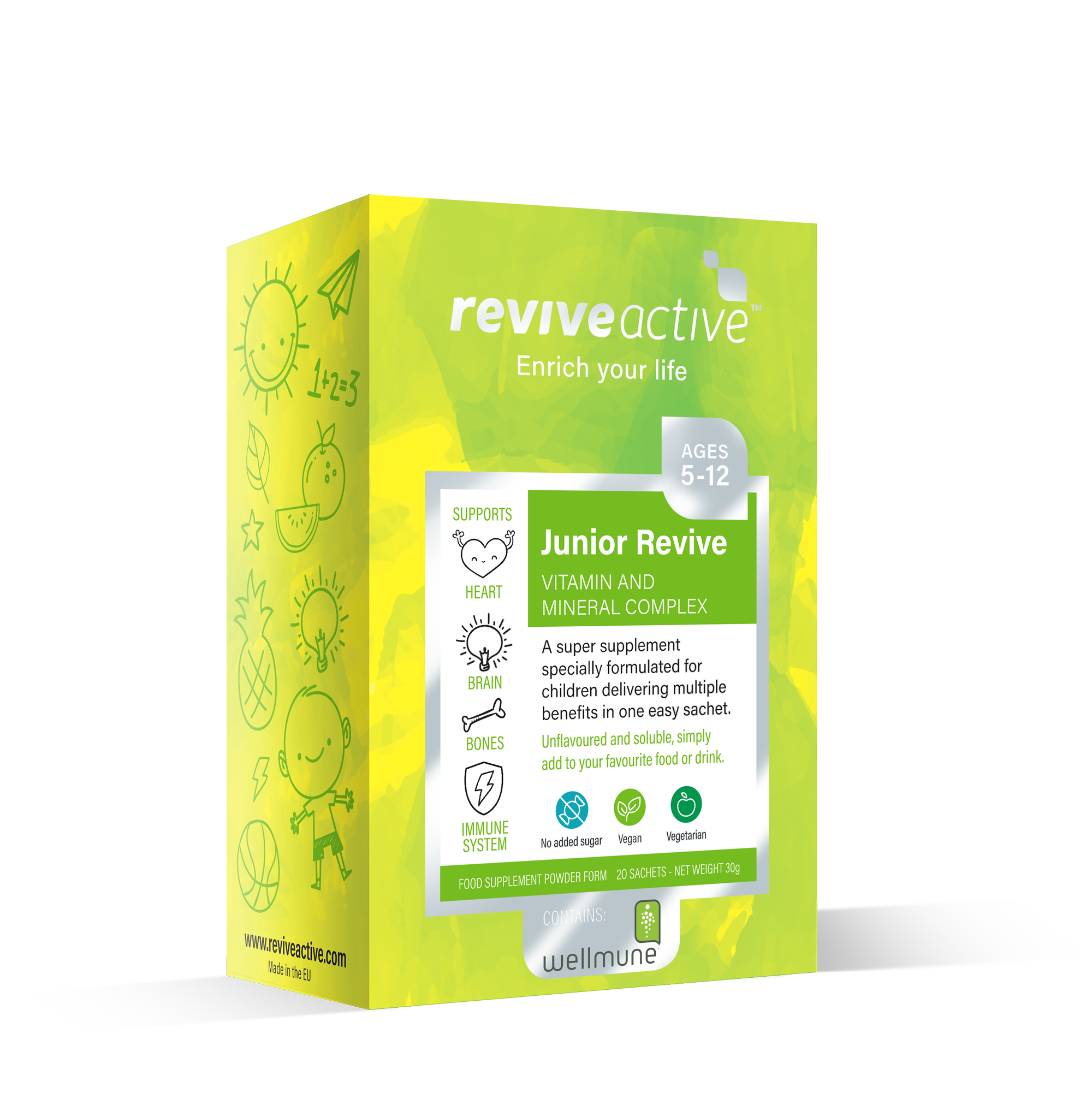 Both supplements support the heart, brain, bones and the immune system, with 18 vitamins & minerals and pre & probiotics, 5 fruit and vegetable powders and is enriched with Wellmune®, a Beta-Glucan. Simply add to water or juice, it's completely unflavoured – perfect for get-ting into any child's or teen's dietary requirements!
Irish owned and produced, Revive Active and its whole range is available in leading pharmacies and health stores nationwide, as well as online on reviveactive.com (RRP start from €18.95 for one-month supply depending on the supplement).
Follow the conversation on, Facebook, Twitter and Instagram. @ReviveActive #SuperSupplement