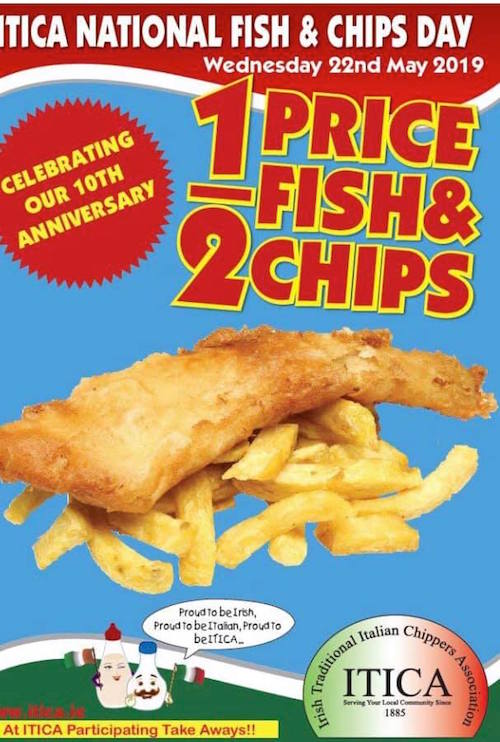 Irish Italian chippers across Ireland will cut their prices today, May 22nd, in celebration of over a century of fish and chips in Ireland.
The chippers taking part are all members of the Irish Traditional Italian Chippers Association.
Luckily for us, the ITICA has over 120 members, meaning it is likely that a chipper near you will be availing of the celebrations.
They have shared a list of all the participating restaurants across the country.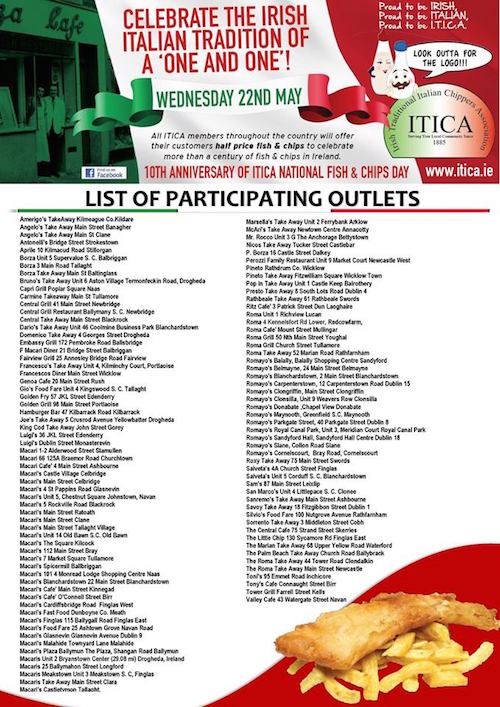 What better way to get through hump day than with a half price take away!