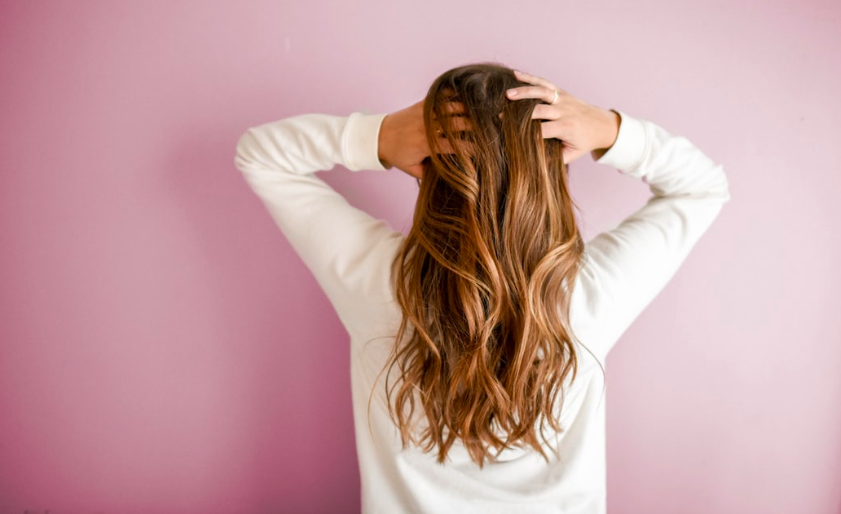 No one is more aware of the time we've spent in lockdown than the people who are in desperate need of a hair stylist's TLC.
With the news that we're set to spend even more time indoors amid the current public health crisis, it's probably about time we turned our attention to caring for our hair at home – keeping it in the best condition possible for when our beloved hairdressers can get their hands on it again.
This is where we've enlisted the help of Peter Mark's Head of Retail Experience, Ciarán Purcell, who has shared all of his hot tips for keeping your gruaig in tip-top shape while we wait for salons to reopen.
Know Your Hair 
Ciaran says that the first and foremost thing to do when caring for your hair at home is to know your hair type. Although it may seem obvious, it can be easy to forget the specific needs your hair has, meaning that the products you are buying may not work to their full potential if they don't suit you.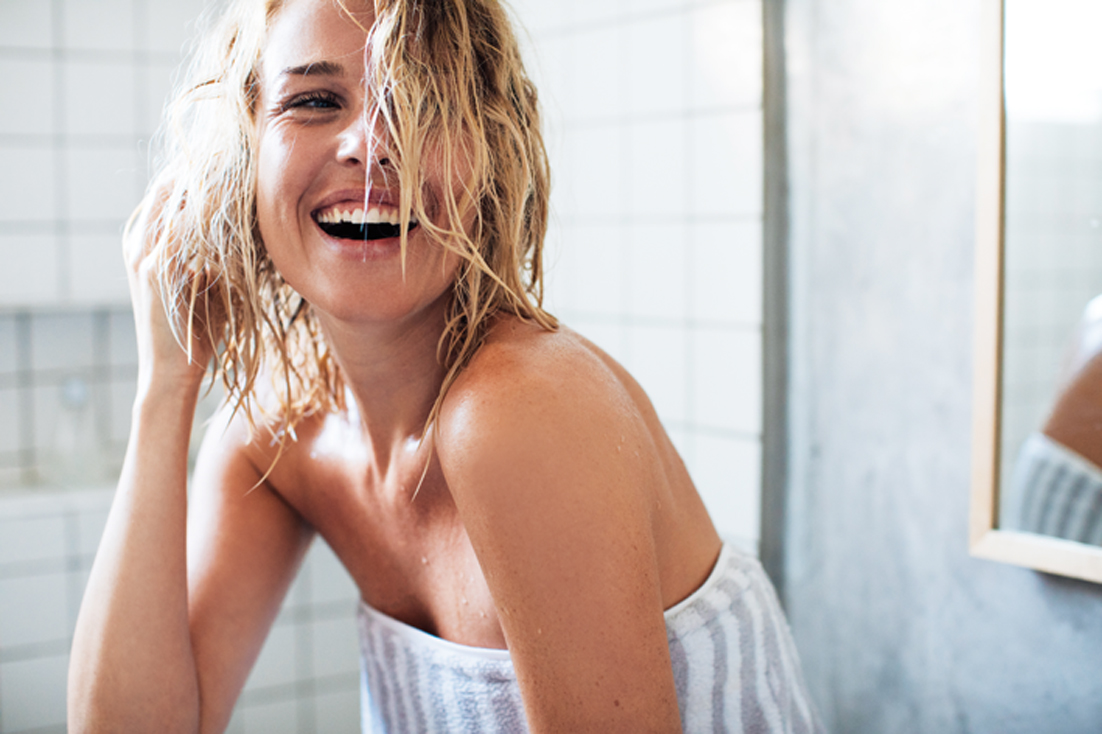 The best way to go about this Ciarán says is to look in the mirror and section your hair into four parts, then run your fingers from the root to the end. If your hair feels dry at the ends, then you now know that you need to add moisture to it. If your hair feels weak or disappears off towards the ends, then you need to add protein and strength to your hair.
Treat it 
Now that you know your hair's needs, whether you need to add moisture or strength to it, you can turn your attention to treatments. "If you really want to look after your hair and its health the best thing to do, as we know, is to have your hair cut every six weeks. But that's impossible at the moment, so the next best thing is to apply an intense treatment to your hair once a week," Ciarán says.
Figuring out which mask is best for you is simple, assures Ciarán. If your hair errs on the side of weak and damaged, which is often the case with light or blonde hair, using a mask once a week that will help to repair and strengthen your hair from roots to ends will benefit you most.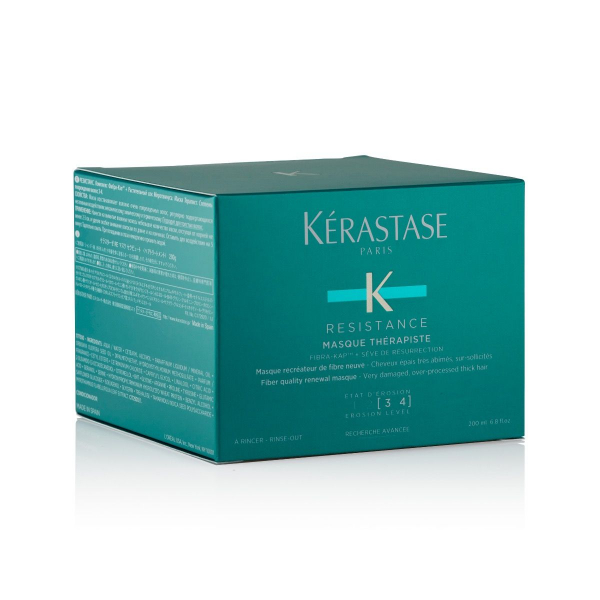 Kérastase Resistance Masque Thérapiste
If your hair is generally healthy but just a little dull, or slightly damaged from the use of heat, then using a mask packed with moisture is the way to go. This hair type is common with darker hair, Ciarán says, and so using a mask that instills the shine back into your hair will be the best way for you to manage it.
Kérastase Aura Botanica Masque Fondamental Riche
Apply protection 
Another no brainer, but Ciarán says that choosing to do nothing with your hair while we stay indoors will not help to restore it's health. Instead, he recommends towel drying and apply oil and heat protectant to your hair as normal when you wash it.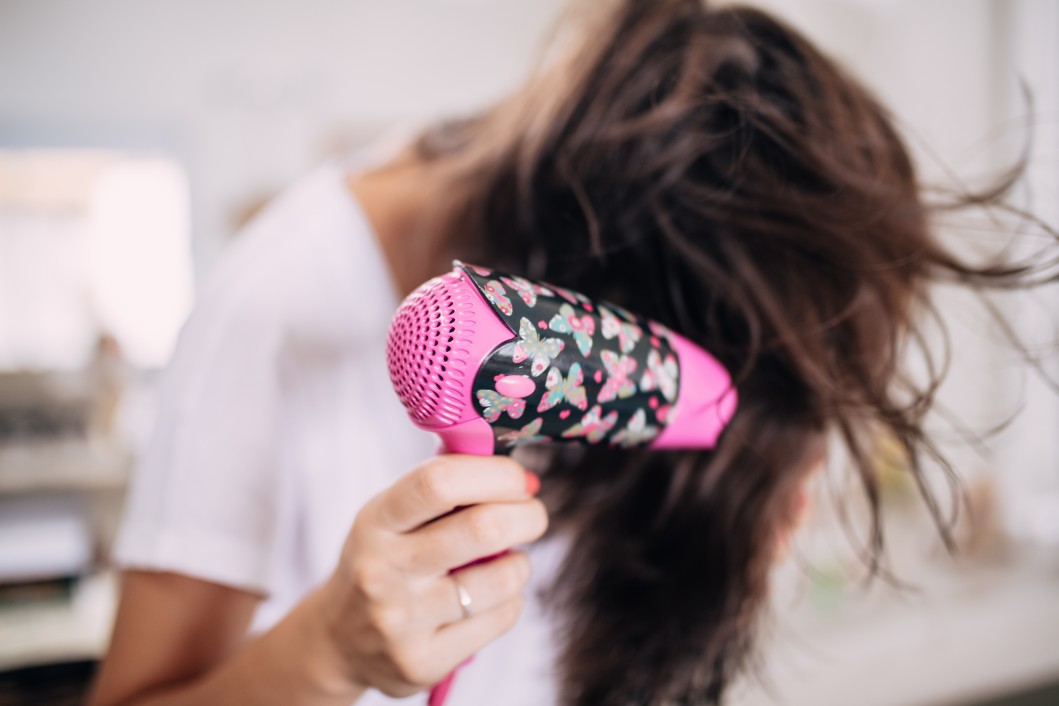 Once you have applied oil and protectant,  you then need to activate the products by using your hairdryer on a low setting. "Never be afraid to use heat on your hair, heat activates a lot of products in your hair. You don't need to grab your GHD and fry your hair, just blasting it with a hairdryer on a low setting will do the job."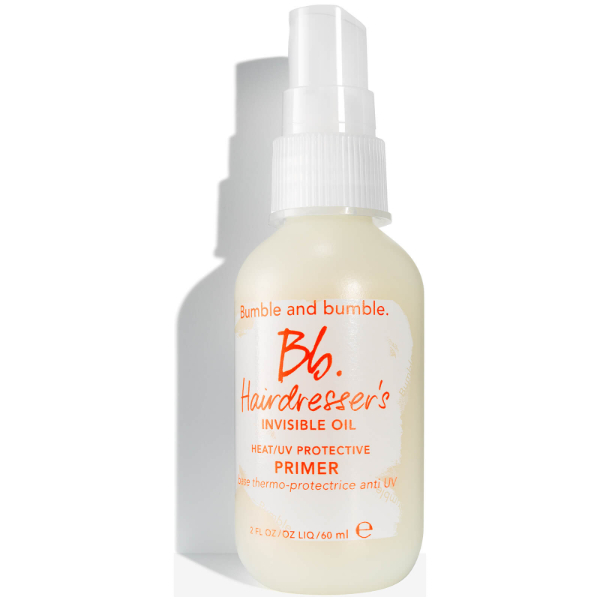 Bumble and bumble Hairdresser's Invisible Oil Heat/UV Protective Primer
Give it some TLC 
Lastly, the best way to maintain your hair's health is to be kind to it. Ciarán says that your hair is weakest when wet, and so for this reason you should be the most gentle with it at this time. You can do this by never sleeping with wet hair, never tying it up when wet, and always using a good quality hairbrush that won't cause breakage.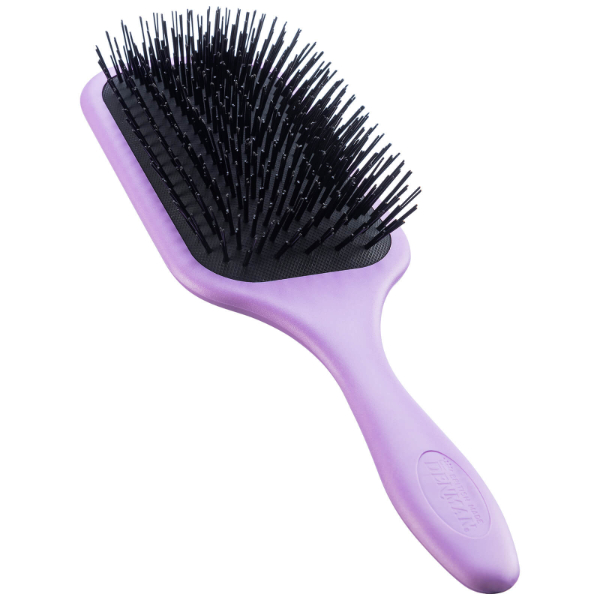 Denman D90L Tangle Tamer Brush
So there you have it! Why not try these tips out over the next few weeks, and cultivate your most luscious locks yet!