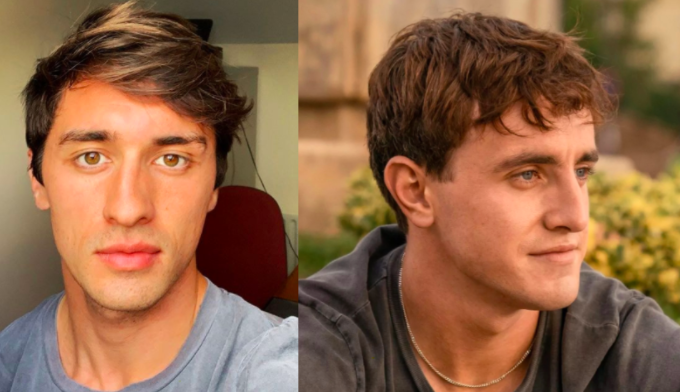 Charming, successful and very dapper; yes, we could be talking about a multitude of people, but this time it's Greg O'Shea and Paul Mescal.
Greg rose to fame last year after swooping into the Love Island villa and winning the show, while Paul stole hearts around the country as he portrayed the role of Connell in hit show Normal People during lockdown.
Since the show aired, fans reckon Paul is now the most sought after man in Ireland – and want to make sure Greg okay, after the Irish actor seemingly "stole his throne".
The tweet has gone viral, and even Greg's former 2FM co-host Doireann Garrihy has jokingly reached out to see how he's coping with the news.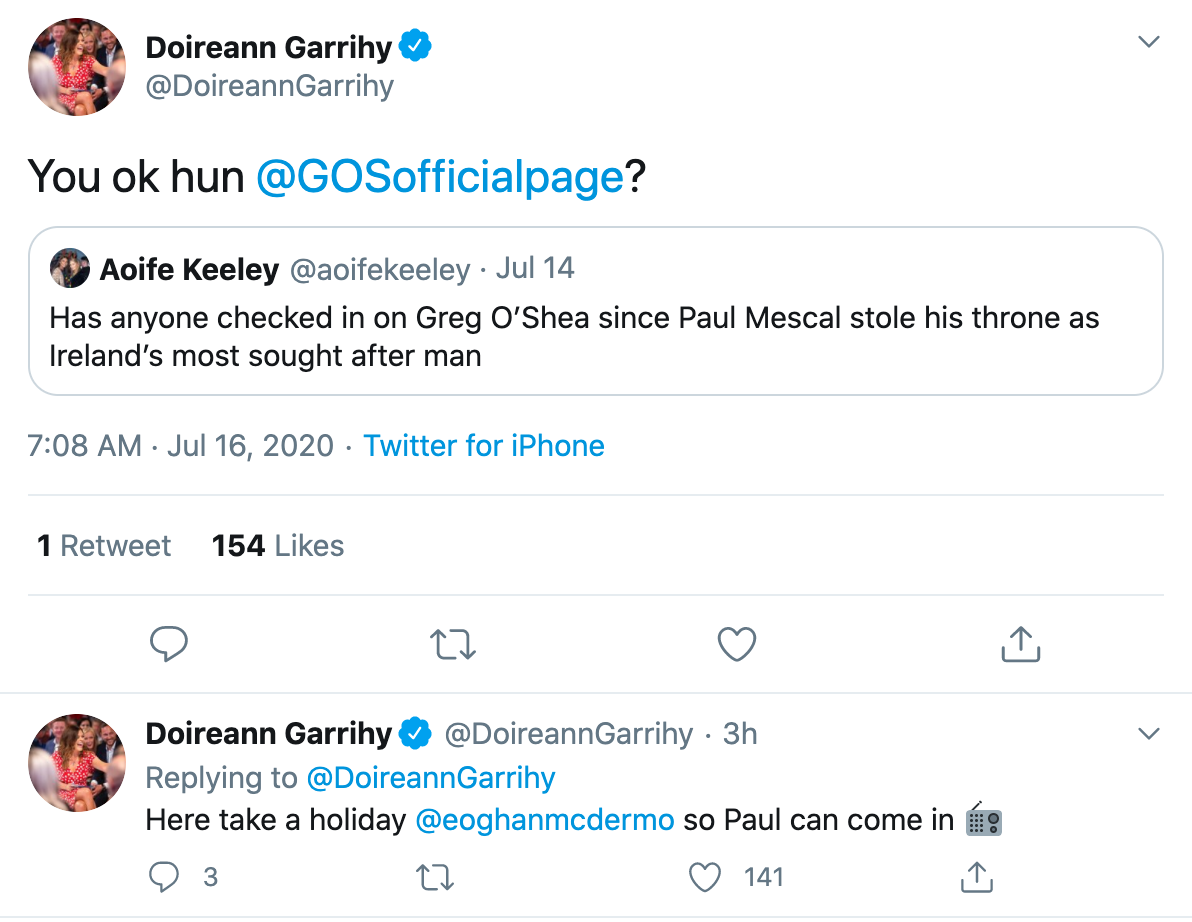 Always up for a laugh, Greg responded to the tweet and found the humour in it, admitting he was quite flattered to be compared to the Normal People actor.
"I'm just chuffed to be in the same conversation as him. Fine thing," he said.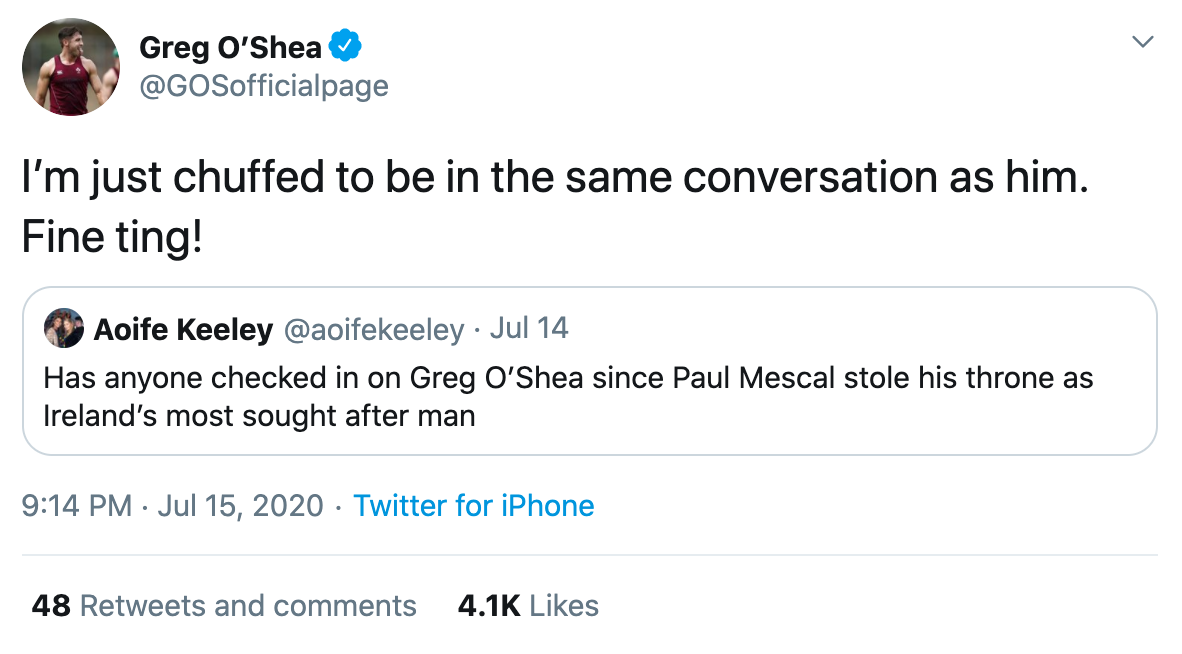 Paul has yet to respond to any of the tweets, but has recently agreed to appear as a guest on Doireann's podcast The Laughs Of Your Life.
Both Paul and Chris O'Dowd were approached by Doireann on Twitter and confirmed guest appearances on the show. There may be a radio career in him yet!
Words: Jade Carpenter