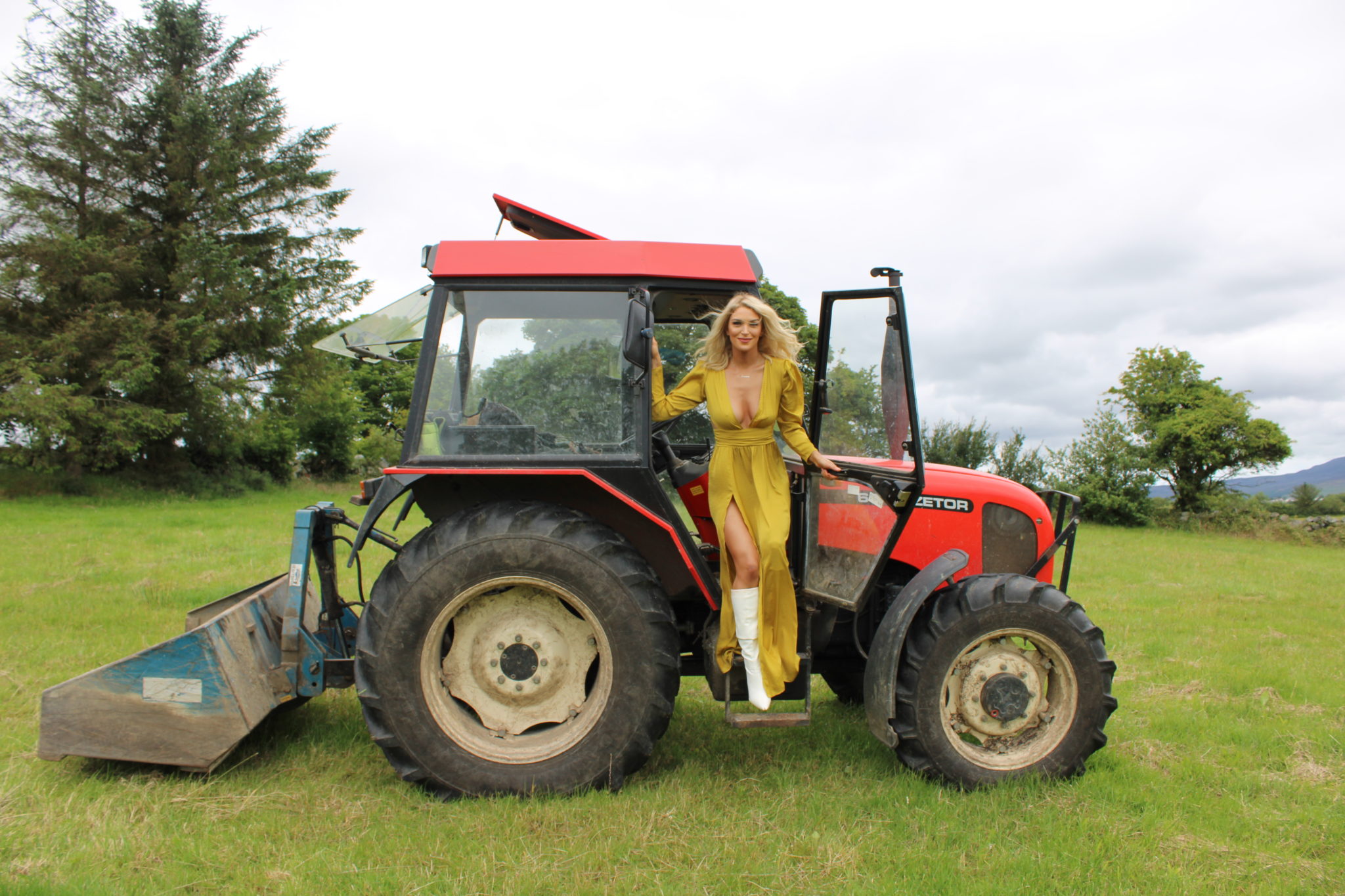 Farm life has never looked so good. But, of course it's going to look this chic when Gráinne Gallanagh is front and centre! The 26-year-old is, as they say, some woman for one woman. She burst onto the scene in 2018 when she was crowned Miss Universe Ireland, later placing in the top 20 for Miss Universe, and waltzed onto the nation's tv screens earlier this year for Dancing with the Stars, ending up in the finals. This summer, she joined the Andrea Roche modelling agency – unsurprising news considering she is, essentially, a goddess.
However, fool on you if you think she is just a pretty face who competed in pageant. Gráinne made the courageous decision in May to return to nursing and help her fellow heroic colleagues in flattening the Covid-19 curve. She works hard, and like all nurses, she has a wonderful caring nature. She's intelligent, quick-witted and fun natured – the perfect cocktail for Ireland's next big tv presenter, when she's not donning her scrubs. Perhaps she could present a revamped series of RTÉ's Celebrity Farm!? One thing is for sure; we want to join her ASAP to drink prosecco among the cows…
Hi Gráinne! We don't think we've ever seen such glamour on a farm in our lives! When the camera isn't around, or you step away from social media, do you get your hands dirty!?
Honestly the glamour is all for the camera [laughs]. Leggings, wellies and raincoats are the go-to in reality! I don't actually mind getting my hands dirty on the farm. After moving home for lockdown, daddy's farmer friends couldn't come up to help out, so we had no choice in the matter! We would always have had to do it when we were children anyway. Daddy had me using my nursing skills to vaccinate the cows!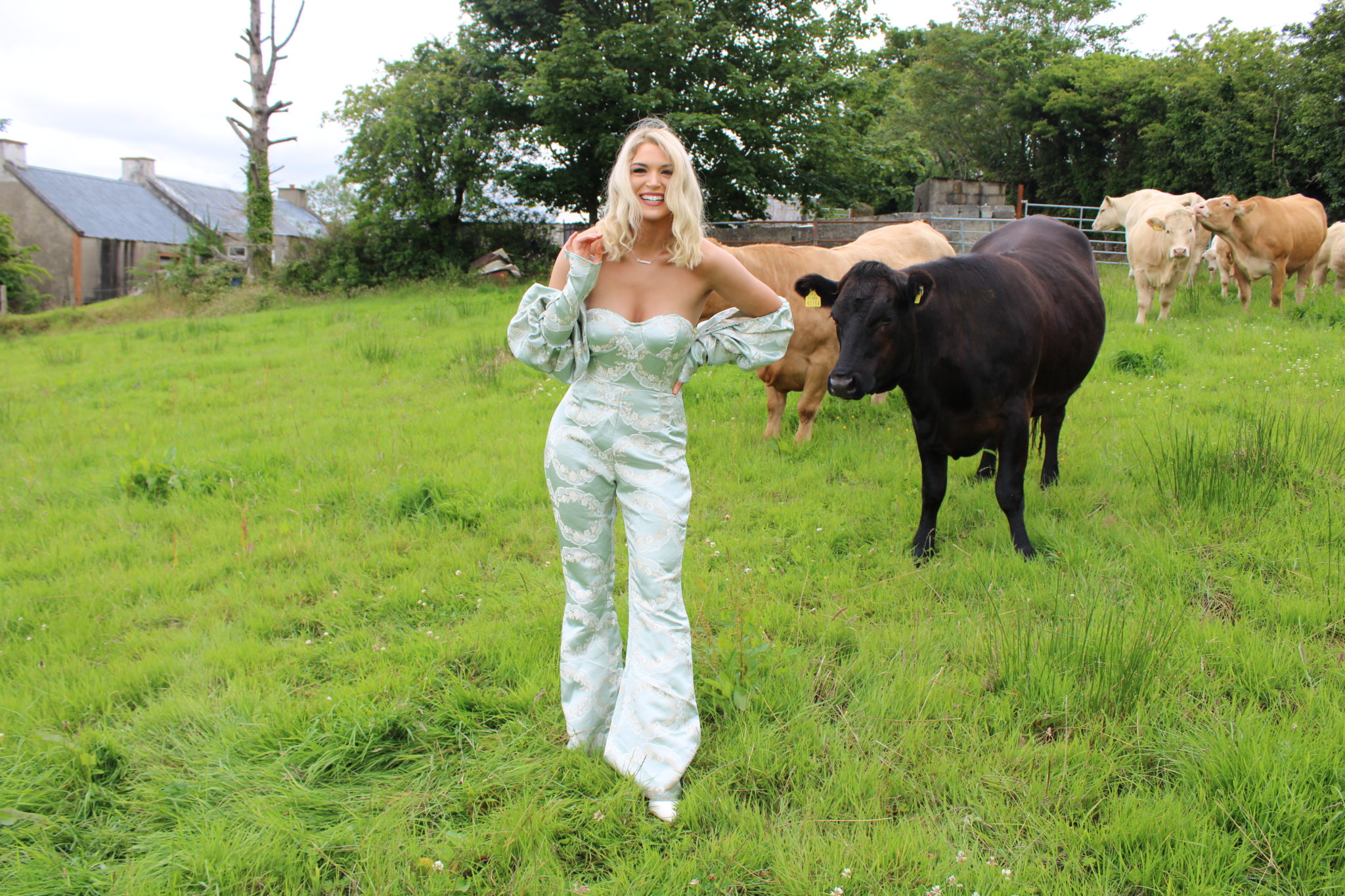 Any funny stories from over the years!?
Daddy used to drop me at school in the tractor. I actually remember thinking 'God I must look so cool!' Then as I got a little bit older, that thought was replaced with 'Oh my God this is so embarrassing!' We actually learned
to drive in the tractor. My sister was reversing it into the shed and she drove straight through the shed door – daddy was not impressed! I also tried to tame one of the calves as my pet. I named it Mandy and asked daddy if I could take it on walks into the town.
Adorable! Tell us more about your childhood.
Well, I grew up in Buncrana. I have four older sisters, Caitriona, Anne, Jennifer and Gemma – I'm still known as 'the baby of the family'. Mum (Patricia) was a primary school teacher before she retired and daddy (Paddy) is a farmer. I am extremely lucky with where I live; I had an amazing childhood. We live on the coast so all of our summer holidays were spent at the beach, rain, hail or shine. I have cousins that live around me too so we were never short of friends to run around with.
What was it like being back home on the farm in Donegal for lockdown?
It was actually lovely. I haven't lived at home for years. After college I moved straight to London to work and when I moved home I got word I was going to be on Dancing With The Stars so I moved straight to Dublin. It was so nice just being home with my family and not worrying about having to go anywhere. Daddy had me helping with the cows, so in turn I made him get involved in our Tik Toks and taking my Instagram photos…he loved it really!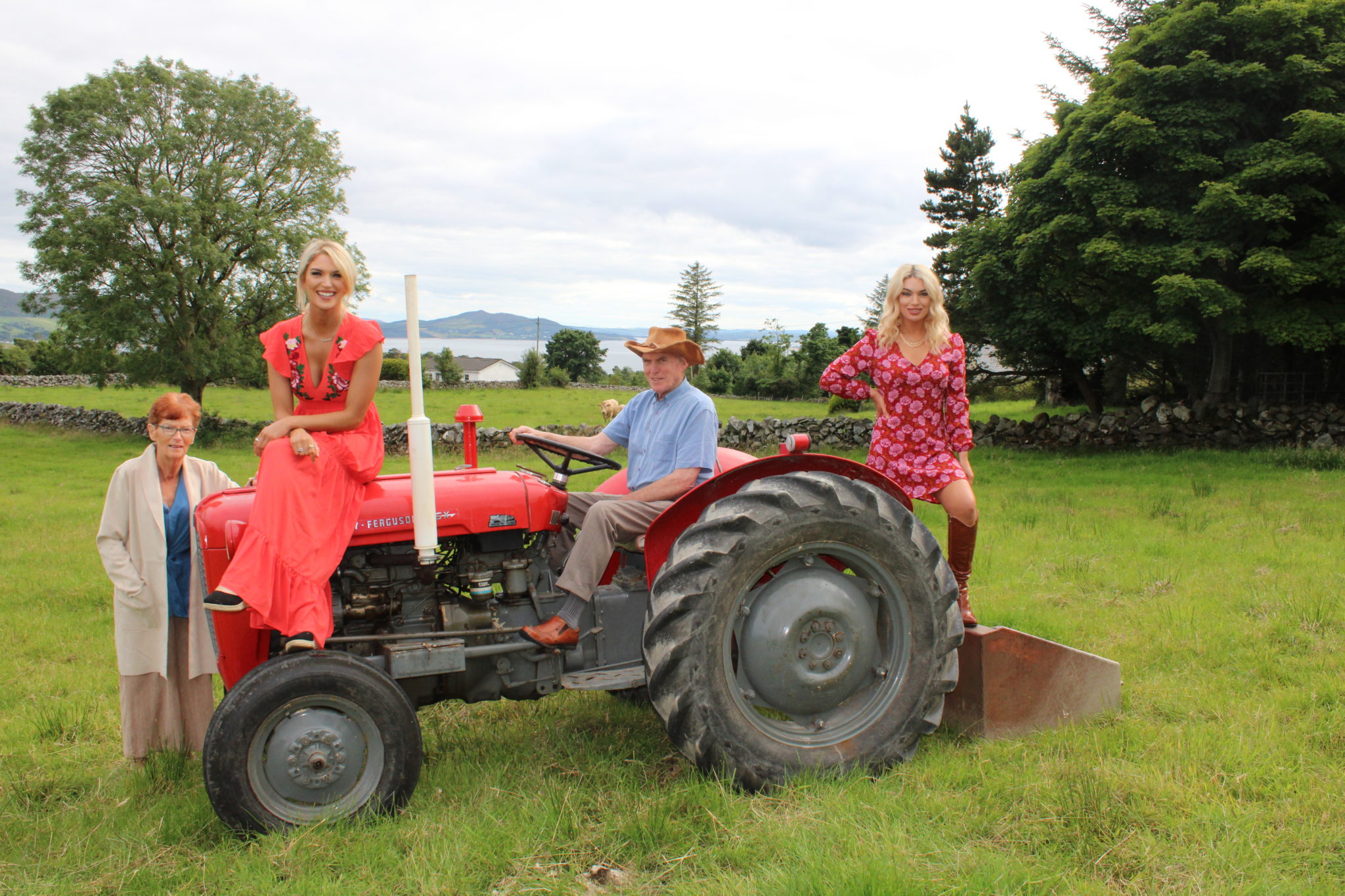 You seem to have a great relationship with your family. You call yourself your dad's 'biggest torture', would he agree!?
I would say it is tough competition between me and my sister Gemma as to who is daddy's biggest torture! We are like two wains trying to get him to do Tik Toks and the like. I have a great relationship with my family. My parents have all of us and the grandchildren spoilt. Don't get me wrong, like all families we fight and get on each others nerves, but they have been my biggest supporters in all of my ventures. They all flew to Thailand to support me in Miss Universe. My sister Jennifer flew home from Australia to watch me dance on DWTS and the rest drove down from Donegal to Dublin almost every week to watch me on the show. They are all very proud of me and I wouldn't be anywhere without their support.
You and your sister Gemma seem like the best of pals…almost like a double act?
We're great pals. Gemma is four years older than me. Everyone seems to think I'm older but I'm not sure if that's a compliment or an insult?! We get on very well. She has a dry humour and she's very funny so we are always laughing. She has a great sense of style and she pretty much styles most of my outfits too. She also steals my phone charger and uses my good face creams so when we fight… we really fight!
At the start of lockdown you quarantined with Brian Dowling, your fellow DWTS contestant, were sure there was never a dull moment…
I loved quarantining with Brian. He didn't win Big Brother for nothing (he'll be delighted I'm getting that in!). We clicked as soon as we met, he is very funny and we just laughed and drank prosecco and it was fabulous. Every day I made up another excuse to put off driving home to Donegal so I could stay with him and drink prosecco and have sing-songs.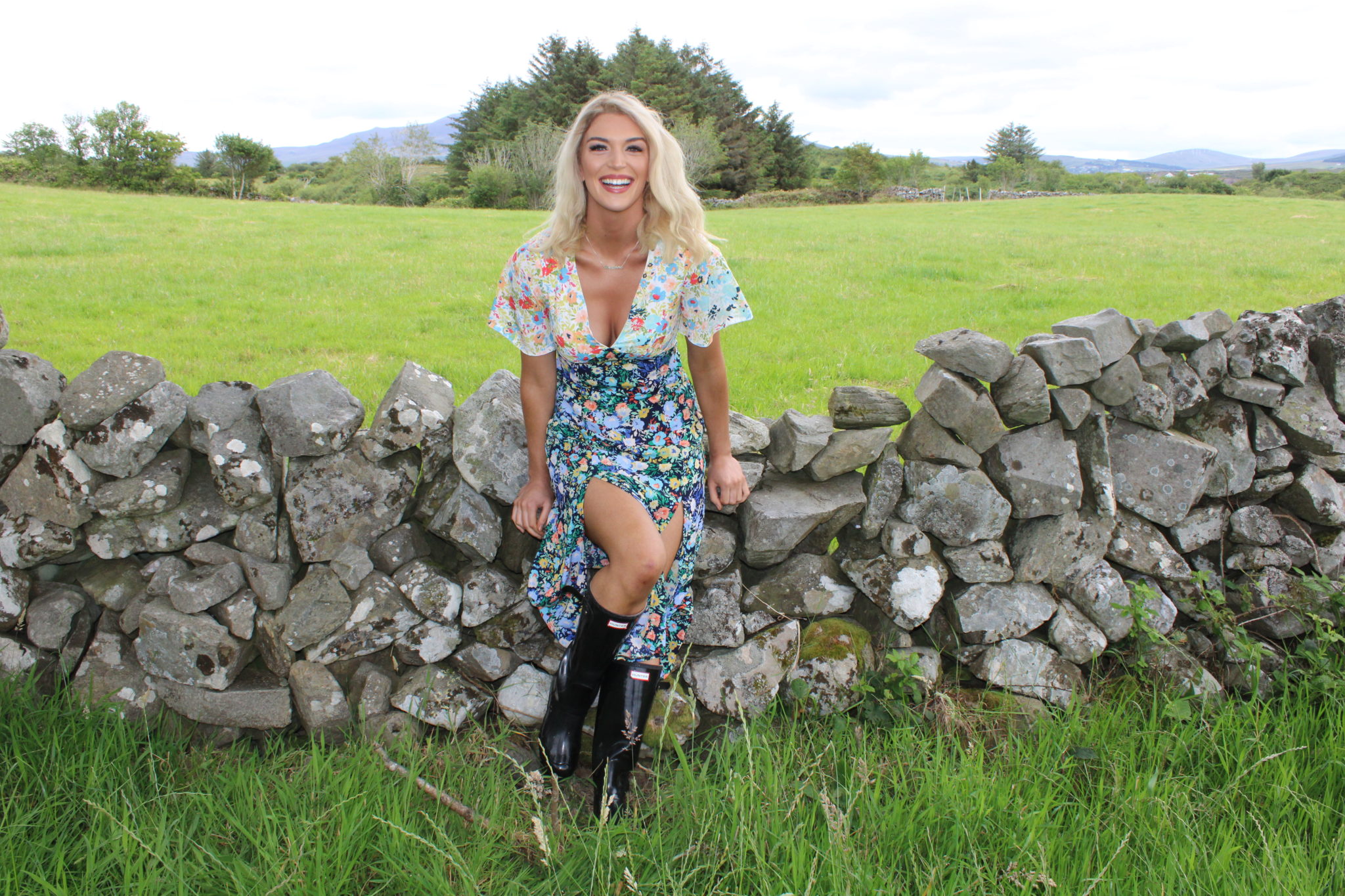 Those who follow you on Instagram know that you come across as a very likeable, positive person. Even during lockdown, you made sure that you had fun. How do you stay so upbeat? Or are you secretly having regular meltdowns!?
I like to think I'm quite an upbeat person. It sounds a bit cheesy, but I'm just myself. I love to have a laugh; Instagram should be fun and I like pages that make me laugh or inspire me in some way so I try to keep my page to that. However, when I'm feeling tired, hungover, lacking motivation or just not having a good week, I usually just say it. Everyone has those days so I don't see a point in trying to hide it. Instagram can be so damaging and it's so important to remember that it is a highlight reel and no more. Don't worry I have plenty of meltdowns too!
You also still look in incredible shape despite the last few months of madness and carbs. Seriously Gráinne, HOW!?
Well thank you! I have to thank my parents for my genes. If I have a show coming up like Miss Universe or Miami Swim Week, I will work really hard because I want to feel as confident as possible and look my best. Otherwise I'm not very strict on myself. I exercise regularly because I like how it makes me feel. We put too much emphasis on how our bodies should look (myself included) and we need to put more emphasis on how we feel. I always feel better after exercise and it really helps clear my mind – but also I love chocolate. I eat it every day. I am a 26-year-old woman and my mother still hides the chocolate in our house as they're "for visitors" – lockdown was great because she didn't have that excuse! But I wouldn't give it up for anything.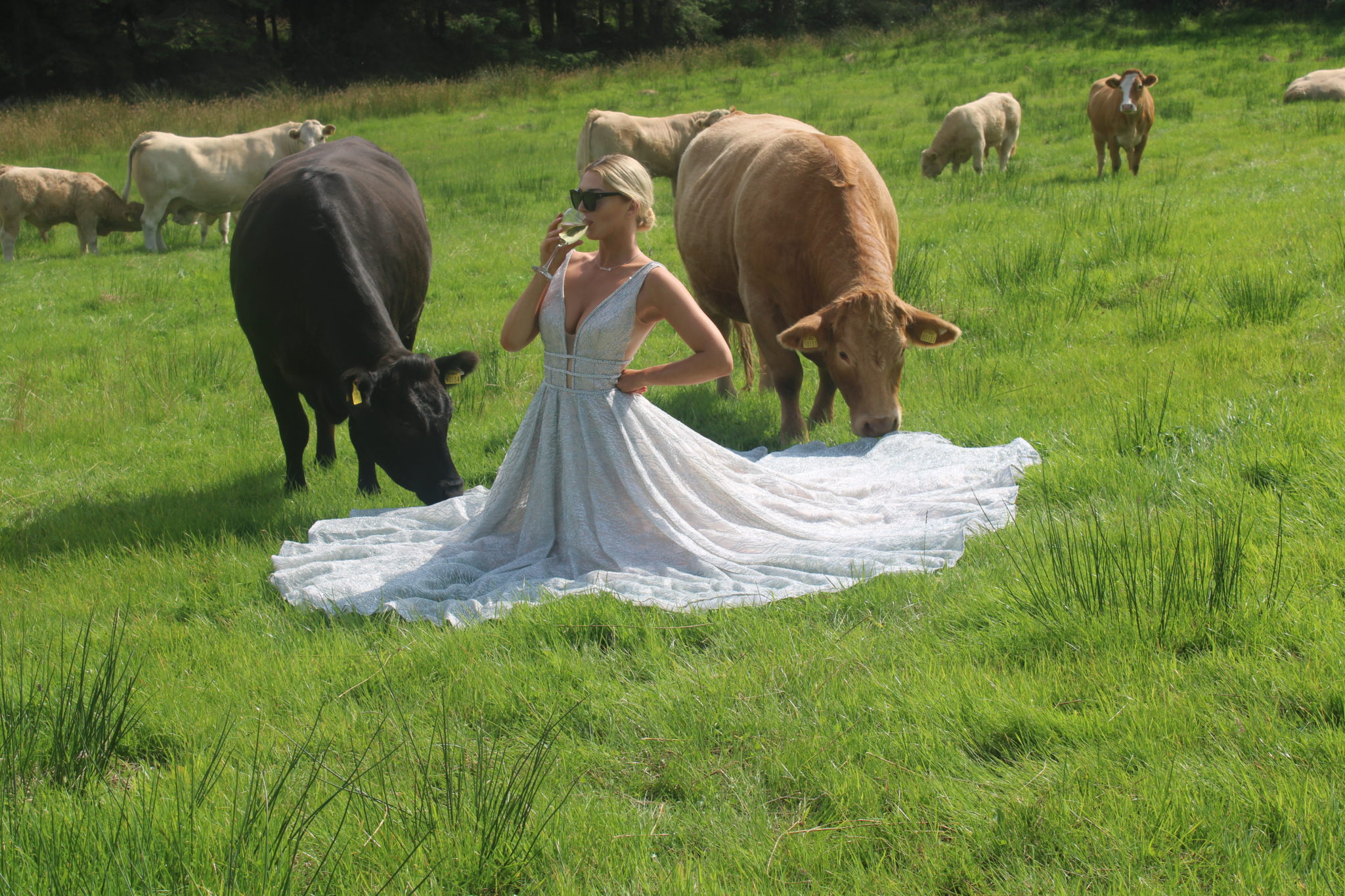 When you're not looking like a supermodel in your bikini, you're in your scrubs. There was a lot of respect for you, and other nurses like you, for choosing to get back to work to help flatten the curve.
I am so glad that I decided to go back to work in the hospital. Nursing is such a tough job, and the nurses, doctors, carers and all healthcare workers deserve every ounce of respect they get. It was an easy albeit terrifying decision for me to go back.
Working on the ward during a pandemic must be terrifying, and overwhelming. How did you manage that?
I was terrified going back to work. I was terrified because I hadn't worked in Ireland since I qualified as a nurse, not to mention the global pandemic! The staff are amazing though and really helped me settle back in. I was more worried about my family and I had a fear that if I caught it, I would pass it onto my family. So I quarantined alone in my sister's house at the midst of it, before moving back home when there were no more cases in the hospital.
You posted on International Nurses Day this year about what you've learned working as a nurse. First up: 'Grey's Anatomy lied about what it's like to work in a hospital environment'!
They did! God I wish someone had told me those things so I was more prepared. I was expecting McDreamy to show up the whole time!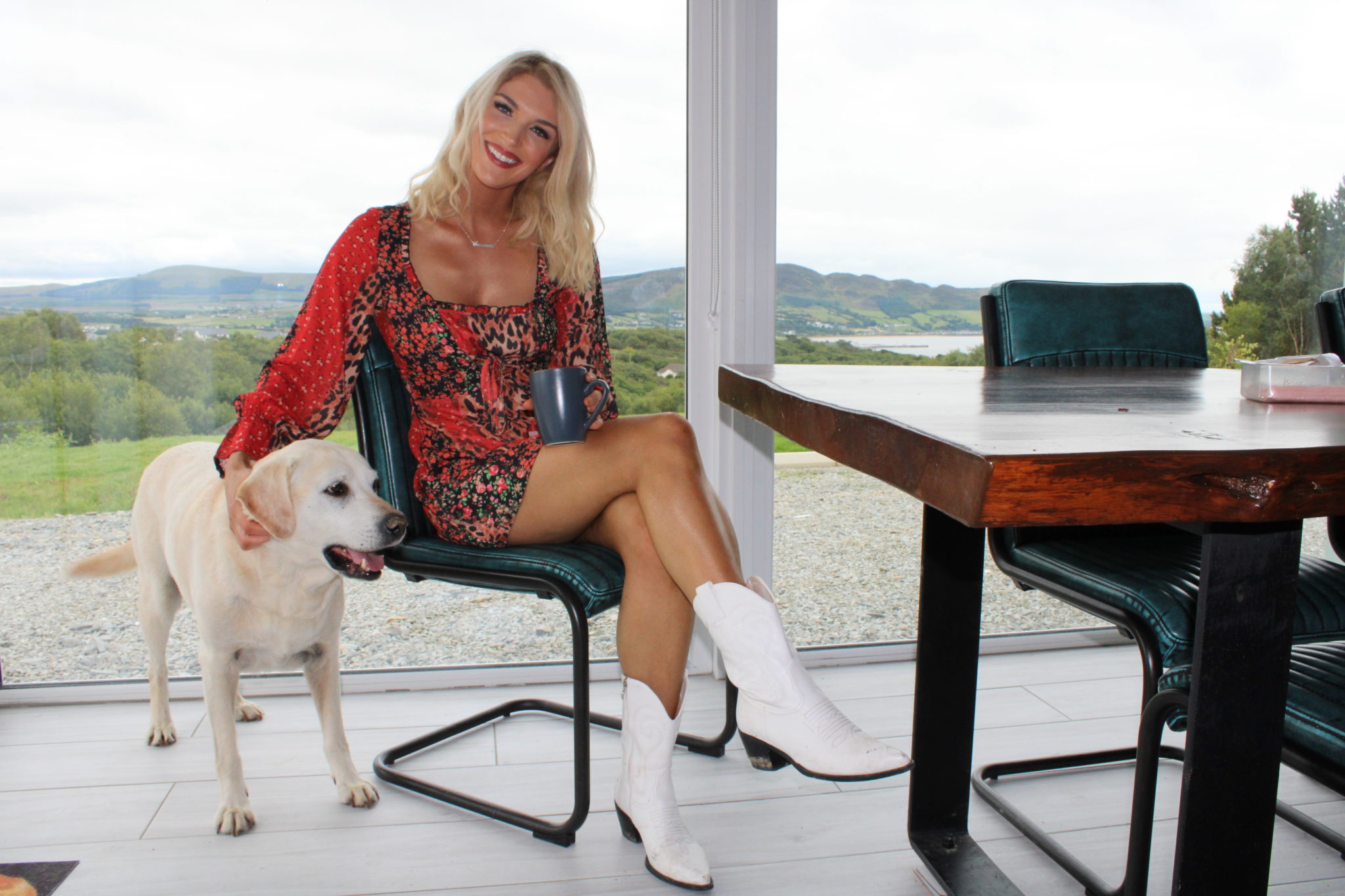 Next, you say to try and grow a thick skin and to keep your tears for the bathroom…how did you grow yours?
I'm still growing my thick skin! The amount of times I have had to leave to go to the toilet to have a cry! It just takes time and experience and learning to control your emotions. It is never easy to witness someone get bad news and it's never easy to be the brunt of someone's frustration, but that just comes with being a nurse.
You also say that you learned what a privilege it is to be there for someone during what could be the best or worst stage of their life. Is that why you do it? How rewarding it is, in this sense?
There are days that I think I can't do this anymore but then something happens and you remember why you are there. I qualified as a nurse when I was 19 so I feel like it made me grow up really fast. It is the type of job that you cannot let yourself get de-sensitised to any situation – it may be the 100th time that you've seen something but it is the first time for the patient and it is terrifying for them. Being the last person there with someone before they pass away is something I have never or will never take for granted. It is such a rewarding job. When you see someone who was seriously ill making a good recovery, I don't think I can explain what that feels like.
It's an intense job. How do you switch off? What's your own personal version of me-time?
I have to go for walks around the beach to clear my head after work, that's how I de-stress. I love the beach. If I'm feeling anxious about something or overwhelmed I instantly feel better as soon as I see the water. I love walking or going for a swim. I love getting lost in a book as well. I love a good cheesy love story. I don't think I will ever get over The Notebook!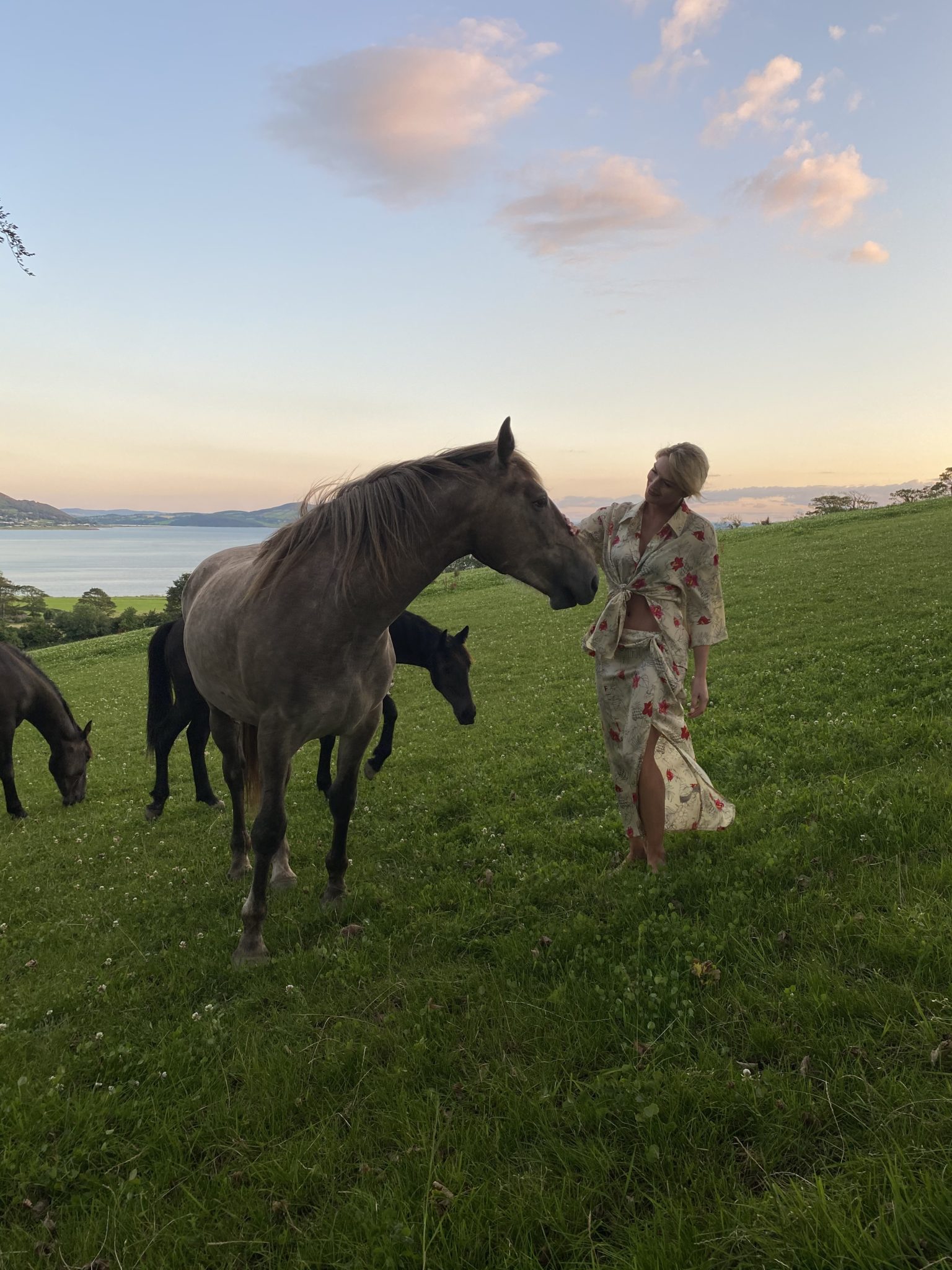 You're in a relationship for years now, but are quite private about it which is to be respected. But you two look very happy in the few pictures that you have shared!
I've been with my boyfriend since I was eighteen The way to my heart is to make me laugh and I spend every minute in tears laughing with him. He is very private and not really into social media so I rarely feature him on it, but he is very supportive and never complains having to be my photographer for my Insta pics!
As a former Miss Ireland Universe, you seem passionate about spreading the message that pageantry is not about objectifying women but empowering them.
I love pageants! So many people have said I was not what they were expecting when they met me, and I'm like…what were you expecting?! I found the whole experience so empowering. It gave me a platform and amazing opportunities. Everyone is entitled to their opinions, but a lot of the time they're just not very informed and just see a girl in a bikini on a stage and maybe expect her to have no brains. But all of the girls that I have competed with are intelligent, funny, ambitious and have done so much for their communities and charities. Yes, there is a swimwear element but for me it was my chance to show how hard I had worked alongside all of the other aspects that come along with competing. You can wear a bikini but still be a strong, intelligent woman.
You took part in the recent trend of #womensupportingwomen, but didn't just post a black and white photo; you also donated to and raised awareness for Women's Aid which was great to see. What other ways do you like to support women?
Supporting women is so important to me. I am lucky enough to have so many amazing women in my life that I would be lost without. My mother, sisters and friends have a huge influence on me and they have always supported me. Women's health is also important to me and I have been privileged enough to support my local women's health clinic and I know first-hand the amazing work that they do.
2020 has not been the year you planned; you expected to take a break from nursing and enjoy the opportunities after DWTS. But it was a year none of us could have predicted! What's on your bucket list for 2021 both professionally and personally?!
I don't think anyone could have predicted what was to come in 2020. It is not the year we expected but I think it taught us some lessons. To slow down and spend time with the people that you love. The first thing I was planning to do after the show was to go on holidays…but that obviously didn't happen! Coronavirus definitely threw a spanner in the works for my plans. I think for now I will just wait and see how everything goes. I definitely want to do more TV work though and I have a few other ideas that I am going to manifest the hell out of!
Interview: Niamh Devereux
Photography, styling, hair and makeup – all by Gráinne and family!