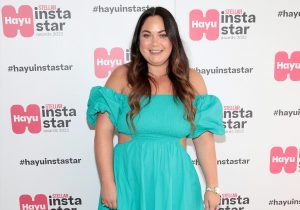 Through good and bad times, Grace Mongey has never been one to shy away from opening up about her mental health.
Now, the mother of two has taken to social media to give fans a little update on how she's doing.
"About two months ago I said on a [Instagram] live that I'd been in the best head space I've ever been in," she began.
"Fast forward a couple of weeks and it hit me like a ton of bricks. Anxiety comes in all forms but for me it can be crippling at times, mentally and physically."
View this post on Instagram
Grace then explained she felt certain changes in herself, which for her, were big signs that something was up.
Some of these included not being able to sleep, waking up with a feeling of dread in her stomach come morning as will as experencing overwhelming and intrusive thoughts.
"These are just a small insight into the way in which I have difficulties with my mental health," she added.
"About two weeks ago I had had enough, I wasn't going to let this "anxiety" win (I say anxiety in inverted commas because I don't like this anxiety to be me, I personified it years ago to help me understand it more).
"So I decided to take control, make an appointment with my therapist and start doing all the things I've learnt over the years while I've delved into trying to understand my anxiety disorder."
Grace then reassured fans that although it sounds like there was something wrong, she admitted that she was okay with that because she knows these feelings will pass, and that it's okay to feel this way sometimes.
She also urged followers of hers who may be feeling the same way to reach out to a friend, family member or professional for support.
Adding: "Do something that makes you happy and most importantly, talk, talk to someone you trust and who loves you!"