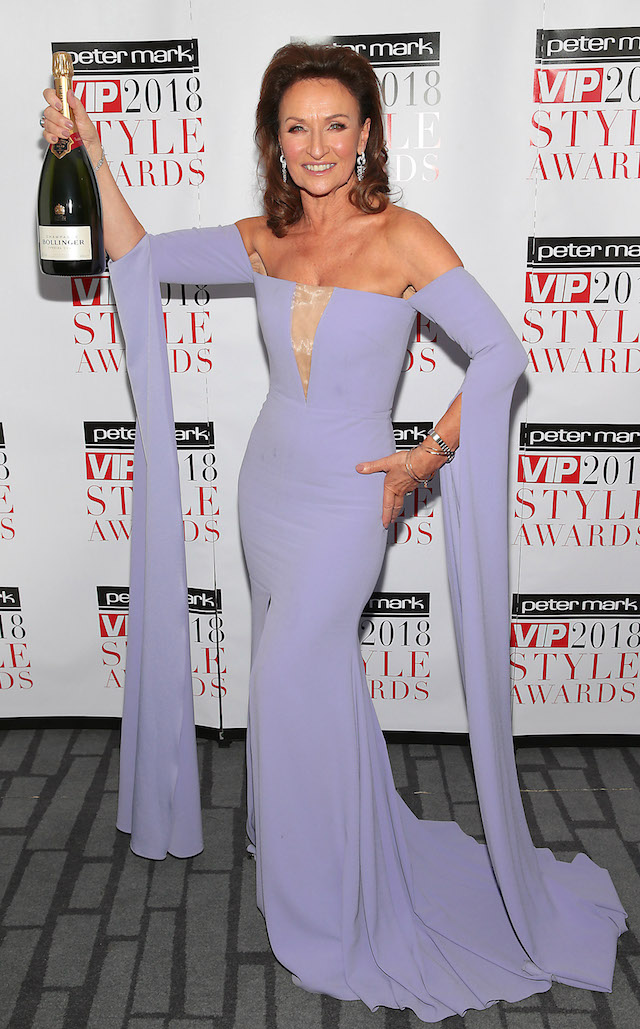 Celia Holman Lee stole the show at this year's Peter Mark VIP Style Awards, and here's how you can achieve her ultra glam hairstyle.
The winner of The Most Stylish Ever at the award show on Friday night popped into the Peter Mark and Inglot beauty room at The Marker Hotel ahead of the red carpet to glam herself up, and the results were simply stunning.
We caught up with Celia and her Peter Mark hair stylist on the night, Michael, to find out how they achieved the fabulous look the Limerick woman went for.
"I'm leaving my whole head in Michael's hands," Celia told VIP Magazine.
"He has the same idea as I had, nice and high and back off my face is better for me because it doesn't blow around very much.
"It's a different age group hair so I'm getting lots of help, it looks really good.
"I think on the face is very good, but for the night that's in it, when you're walking the red carpet and there will be a lot of meeting and greeting of people, if you're going to be pulling at the front of your hair then it's not a good idea.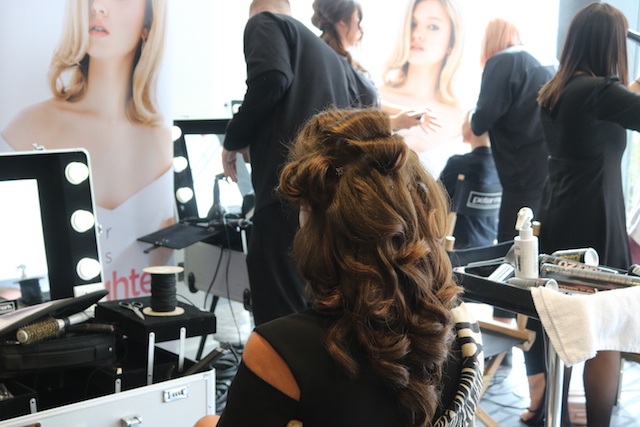 "I'm always at my hair so I think it's very important to have a hair style that you know you can kind of flick it and it will stay.
"And this works for me. I am inclined to wear it back a lot and we are doing a version of that tonight."
Peter Mark stylist Michael told us how he styles lady of a more mature age.
"Sometimes I think that a lady of a certain age has a tendency to think well if I put my hair down on my face I'll look better in pictures.
"But in actual fact, it's actually a hell of a lot more youthful to have the hair back off the face, It's a lot fresher, it's a lot more open, and she's gorgeous."
We loved Celia's look on the night!