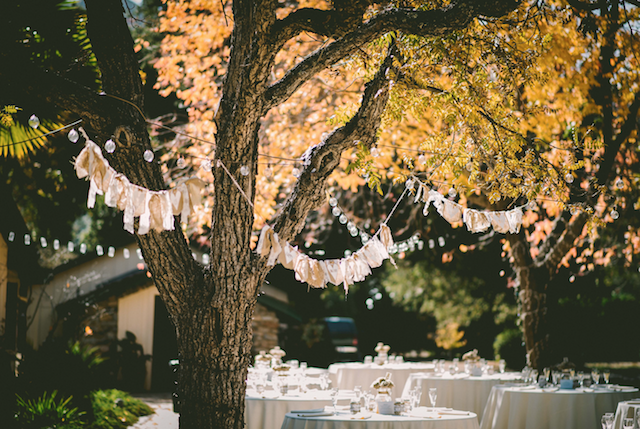 With wedding season fast approaching it may be time to start thinking about some outfits.
As the days are getting longer, and the weather slowly improves, we can really embrace spring in our choice of wedding attire.
Whether you're looking for something simple to accessorise or something that requires little effort, we've hand-picked some of our favourite looks to give you some inspiration.
Here are our top 5: 
1. The baby blue chiffon wrap dress is perfect for a glamorous wedding in spring.
The colour suits all skin tones and hair colours, and the material and shape is so flattering around the tummy area.
With pleated V neck, fitted waist and a midi-length wrap skirt, the dress is perfectly classy too.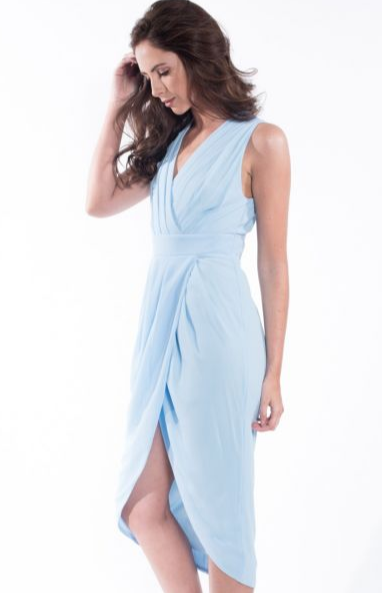 2. This simple but stunning dress is the perfect pop of colour to celebrate spring.
The striking fuchsia hue paired with cape sleeves gives it an elegant touch.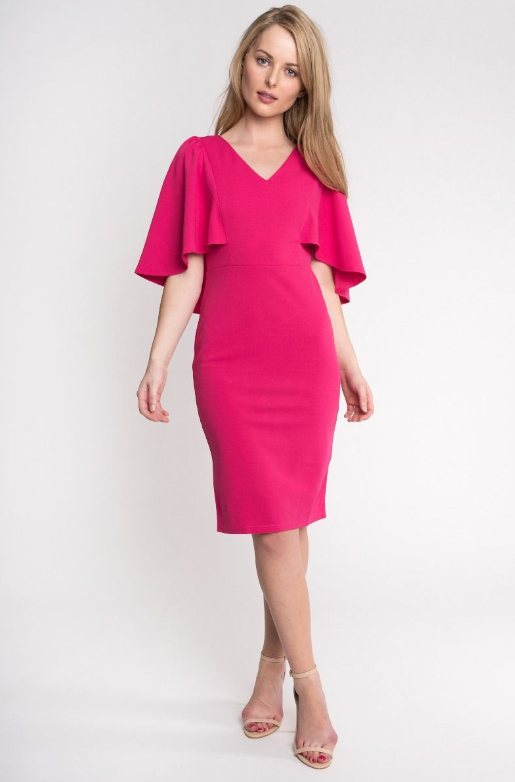 3. This pink Chi Chi dress is perfect for girly glamour.
The embroidered bodice gives is an expensive look, while the satin skirt and 3/4 length sleeves give it a flatter and elegant flair.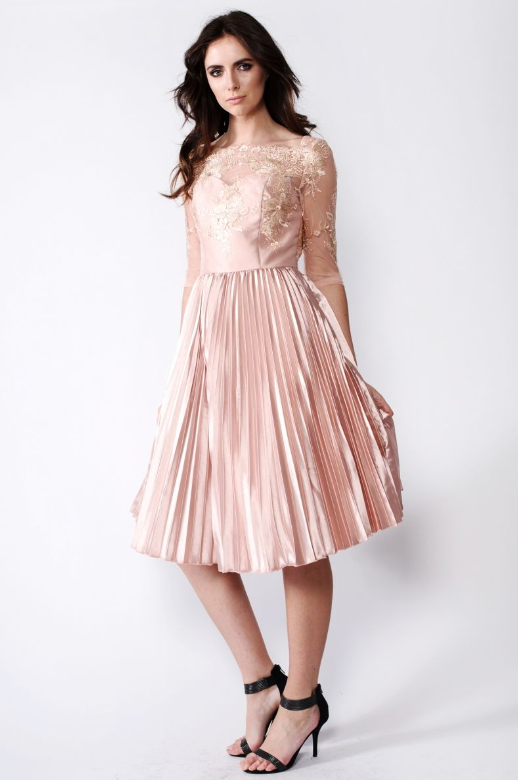 4.This royal blue ruffle dress is striking due to its ruffle detail around the collar.
While the front is simple and elegant, the back features a full ruffle detail giving it a designer edge.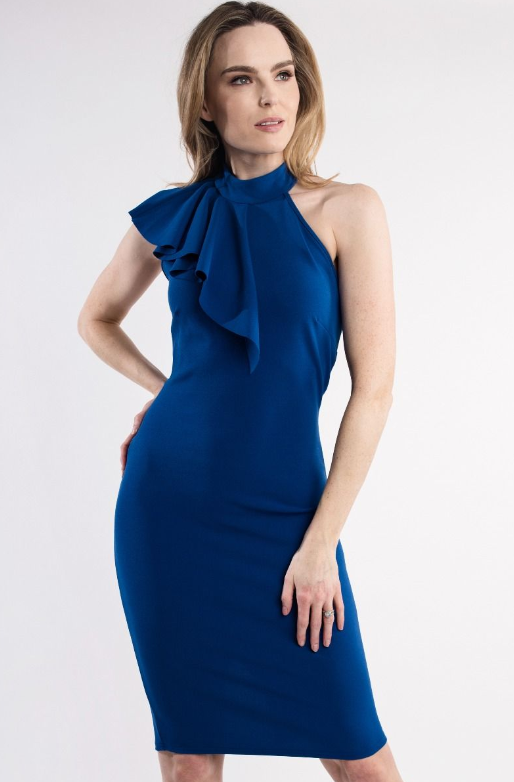 5. While there is nothing new about florals in spring, we adore this pleated wrap dress.
The shape and material is beautifully flattering, while the pink and green floral pattern gives it a fresh spring vibe.
This floral print wrap dress featured a pleated V neck, with fitted waist and midi-length wrap skirt.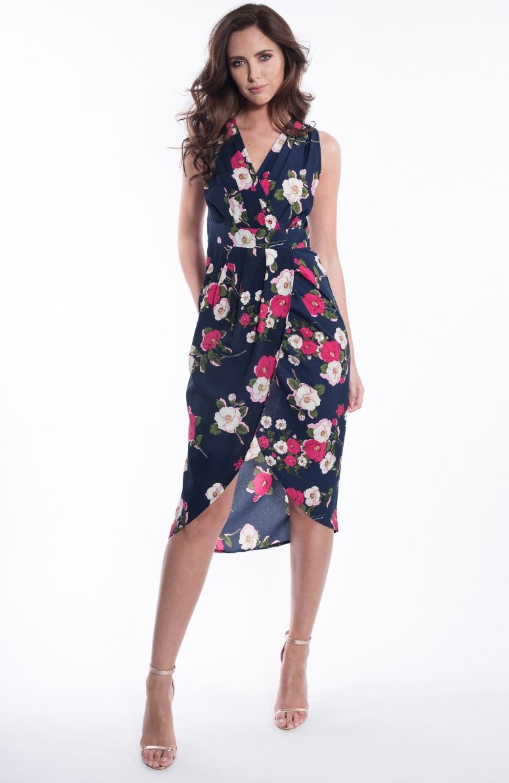 Which is your favourite?
You can check out all these dresses, and many more on My Kind Of Dress.