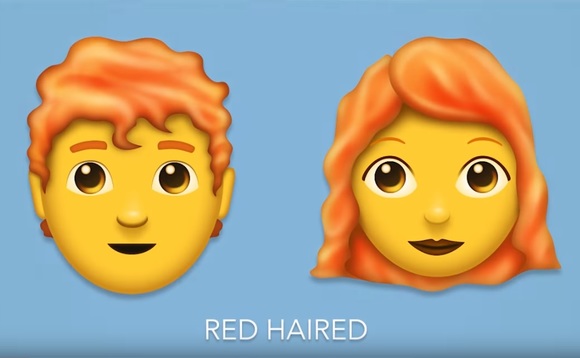 After months of campaigning and crying out for representation, redheads are finally getting their own emoji.
Emoji bosses have confirmed that along with 157 other characters, ginger hair will now feature as an option.
Curly hair, white hair and baldness are finally getting their time to shine too as they will also be added to the list.
Unicode, who create emojis, said that they are putting the final touches on the new character, and they should be ready by July this year.
The revealed that the new emoji are expected to begin showing up on phones in August or September.
Among the 157 others in the list are a pirate flag, a lobster and a 'woozy' face.
Check out all the new emoji below?
Are you excited for the new update?