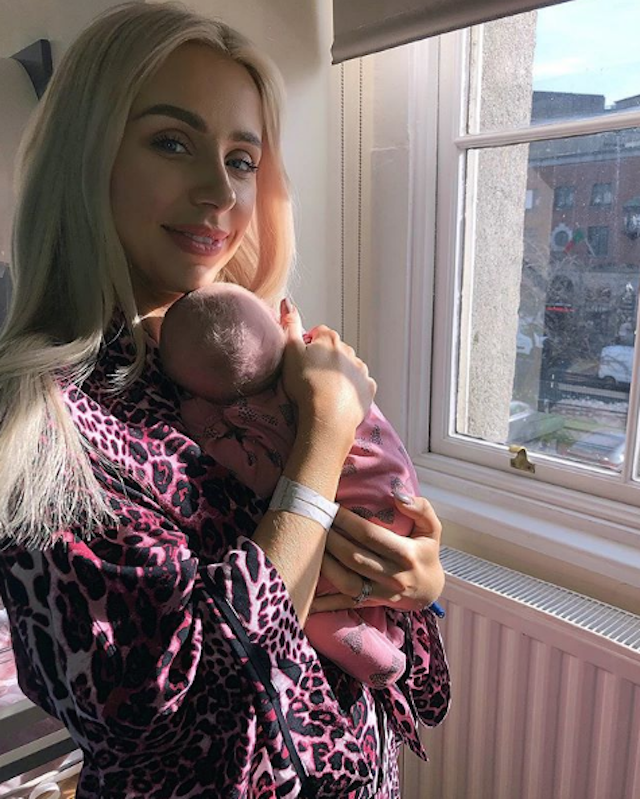 Following the arrival of their new baby girl earlier this week, Rosie Connolly and hubby Paul Quinn have taken the tiny tot home from the hospital.
Little Remi was born at 3.32am on Sunday night in the Rotunda Hospital, just hours after Rosie celebrated her baby shower.
Announcing the birth, the top blogger said, "The littlest light of our lives. We adore you baby girl, you are pure perfection."
She thanked the staff for their "incredible care", before adding, "[we're] off home to begin the rest of our lives with our angel."
The proud parents, who already have a four-year-old son together, couldn't wait to introduce Harry to his new baby sister.
"We are just besotted," she began. "Harry blew us away with how much love he has for her.
"[We're] going to enjoy the newborn bubble and take it all in. We're blessed beyond words to have such a wonderful family."
Huge congrats to the happy family.