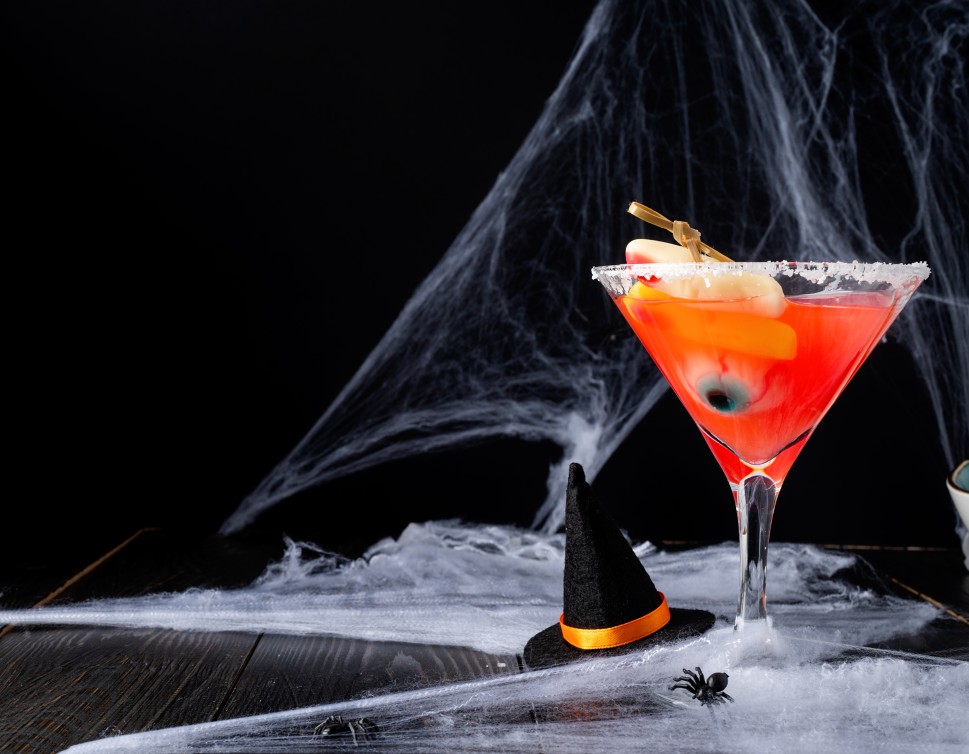 The Bank Holiday weekend may have comes and gone, but that doesn't mean we can't take advantage of the upcoming Halloween weekend.
Whether your evening will be spent playing games with the kids, or watching scary movies with your loved one, why not finish the night off with a delicious cocktail?
We've rounded up some of our favourite Halloween inspired drinks, perfect for this weekend!
The Haunted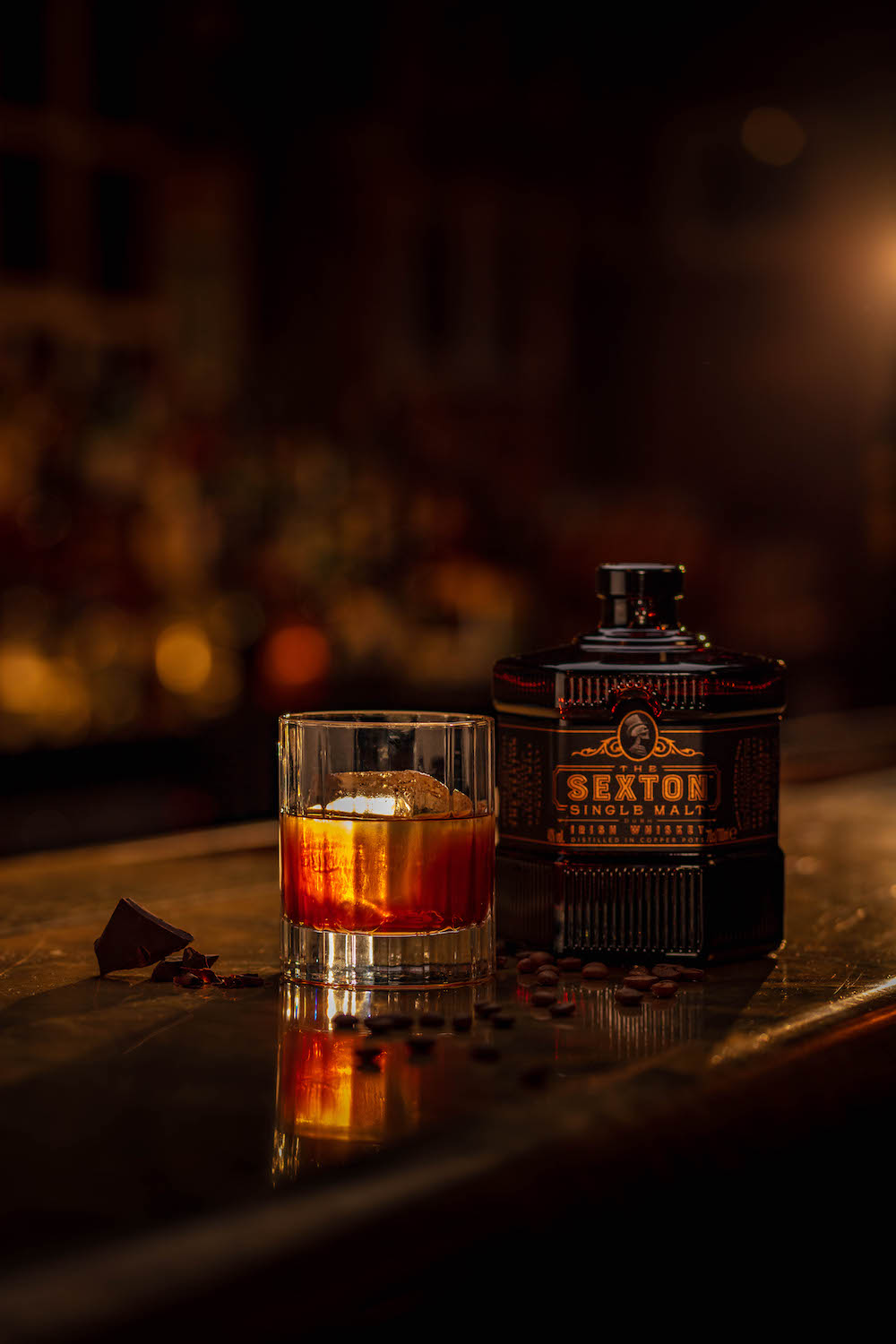 Ingredients
50ml The Sexton Single Malt
5ml coffee liqueur
5ml maple syrup
2 dashes of chocolate bitters
Method
1. Add all ingredients to a cocktail shaker with ice and shake.
2. Strain into a rocks glass over fresh ice.
3. Sip and savour!
Twisted Bellini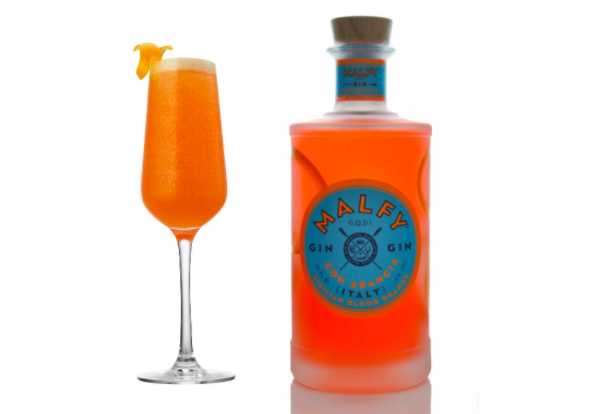 Ingredients
25ML Malfy Gin Con Arancia
15ML Peach Puree
75ML Prosecco
Orange twist
Method
1. Add the Malfy Gin Con Arancia to a chilled glass with the peach puree and stir gently.
2. Top with Prosecco and garnish with an orange twist.
Teeling's Pumpkin Spiced Hot Whiskey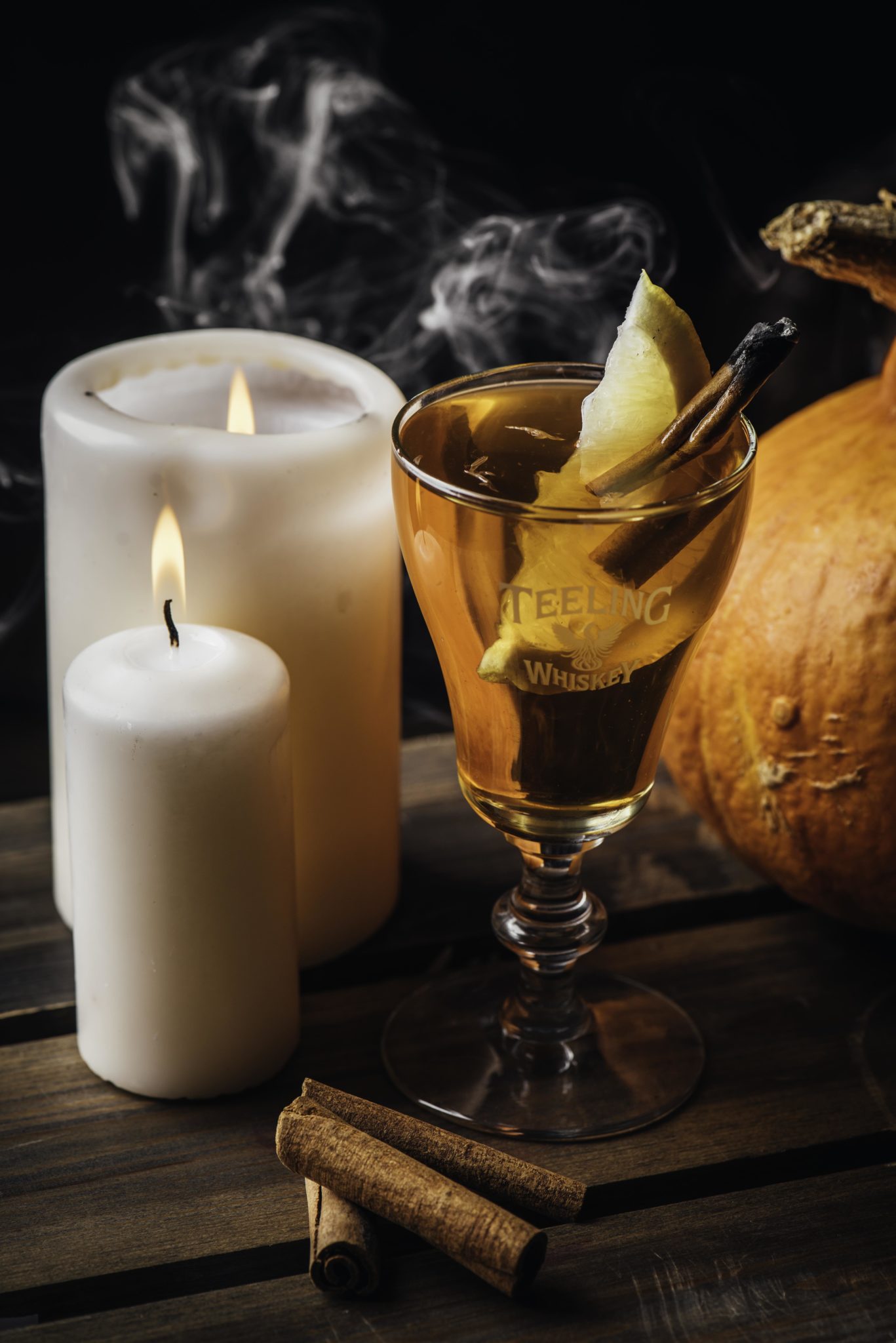 Ingredients: 
3 parts Teeling Small Batch
1 part Pumpkin Spiced Syrup
6 parts Hot Water
Method: 
Pumpkin Spiced Syrup: 
1. Boil the pumpkin flesh to soften (I part pumpkin, 3 pars hot water).
2. Mash the softened pumpkin.
3. Add equal weight in honey and double weight of water to pumpkin. Mix well.
4. Simmer over a low heat with spices (1/4 teaspoon nutmeg, cloves and cinnamon) for 15-20 minutes until all ingredients are mixed well and have a syrup-like texture.
Cocktail: 
1. Add Teeling Whiskey, Pumpkin Spice Syrup and Hot Water to an Irish Coffee glass and stir gently.
2. Add cinnamon stick and/or lemon wedge with cloves.
3. Enjoy
The Perfect Storm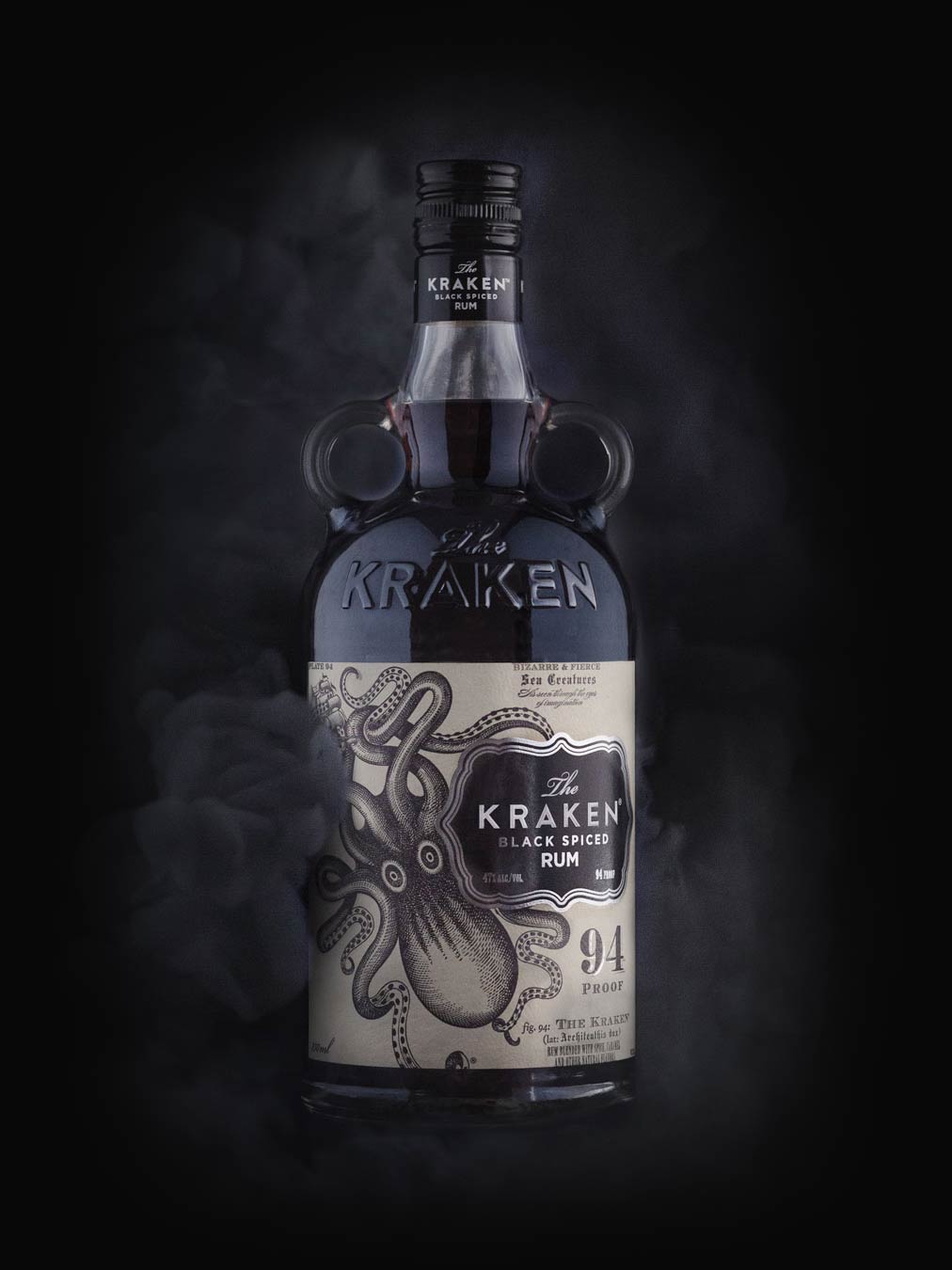 Ingredients:
1 part Kraken Original
3 parts ginger beer
Lime wedge
Method:
Combine all ingredients in a glass filled with ice.
Stir to mix and enjoy!
WineLab's Bloody Champagne Bellini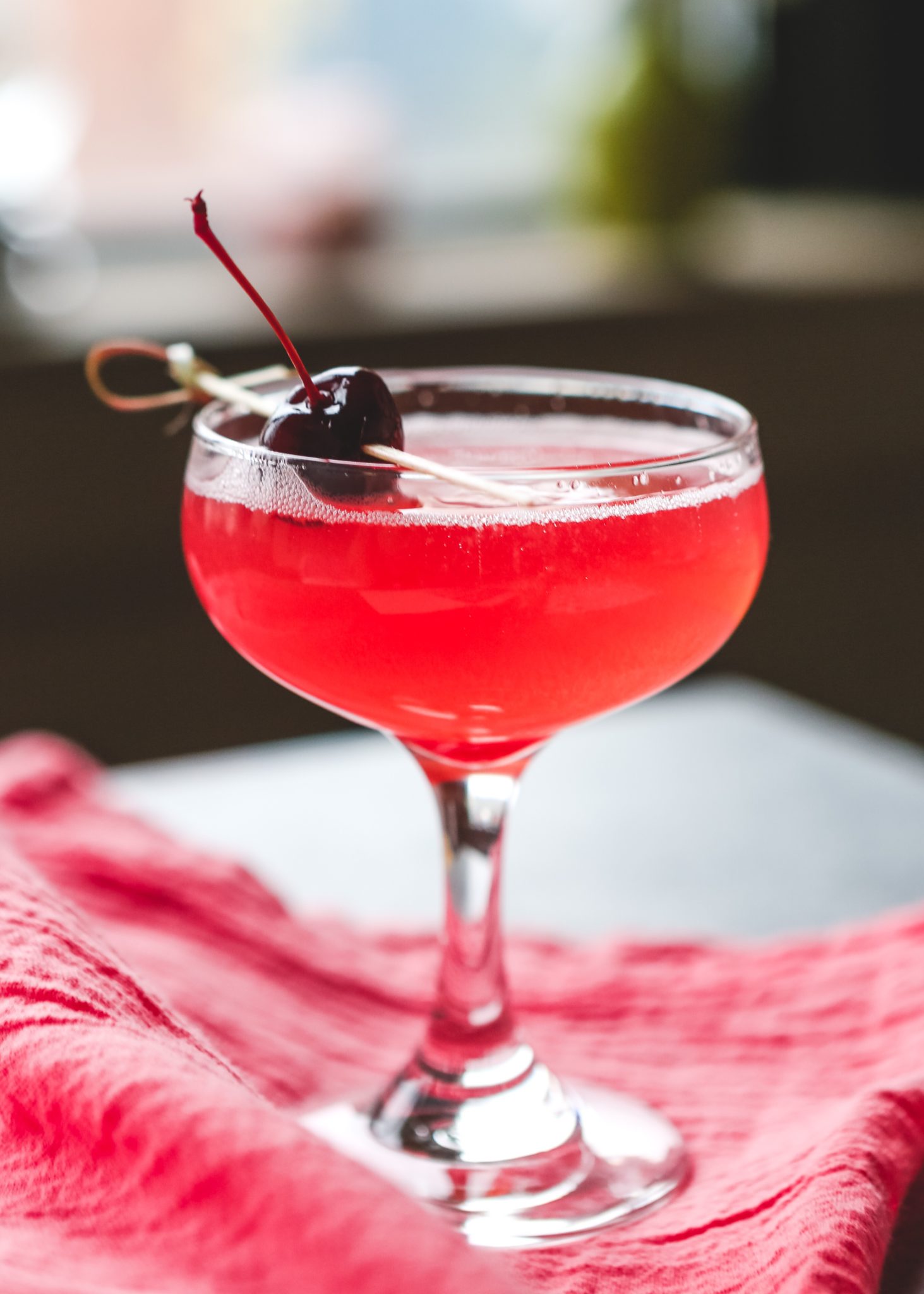 Ingredients:
30 mls Amarena cherry syrup (from the jar)
1 Amarena cherry
120 mls Winelab's AR Lenoble Brut Intense chilled
Method:
1. Pour the Amarena cherry syrup into the centre of a glass (flute or coupe). Be careful not to drip it on the sides of the glass because the syrup is thick and will cling to the side. Monin Cherry syrup or any other fruity red syrup will work here if you want to put a twist on it
2. Place the Amareno cherry into the syrup or on a toothpick as pictured.
3. Add the champagne to the glass and serve.
Amalfi Spooky Sunset Spritz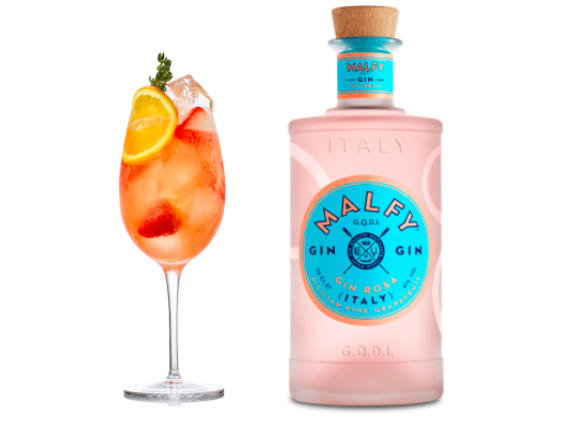 Ingredients
35ml Malfy Gin Rosa
50ml San Pelligrino Aranciata Rossa
50ml Prosecco
Orange wheel
Thyme sprig
Strawberry slices
Method
1. Add Malfy Gin Rosa, San Pelligrino Aranciata Rossa and Prosecco to a glass, over cubed ice.
2. Gently stir to combine.
3. Garnish with an orange wheel, thyme sprig and strawberry slices.
Teeling Whiskey Blood Red Lemonade 
Ingredients: 
2 parts Teeling Small Batch
1.5 parts Pomegranate Syrup
6 parts soda or lemonade
Method: 
Pomegranate Syrup: 
1. Blend or mash 1 part fresh pomegranate seeds, 1 part sugar, 1 part water together.
2. Simmer for 15-20 minutes to reduce water content until there is a syrup-like consistency and texture.
Cocktail: 
1. Add Teeling Whiskey, pomegranate syrup and lemonade into a tall glass over ice.
2. Stir and serve with a mint sprig or lime wedge.
Jose Cuervo Blood Orange Margarita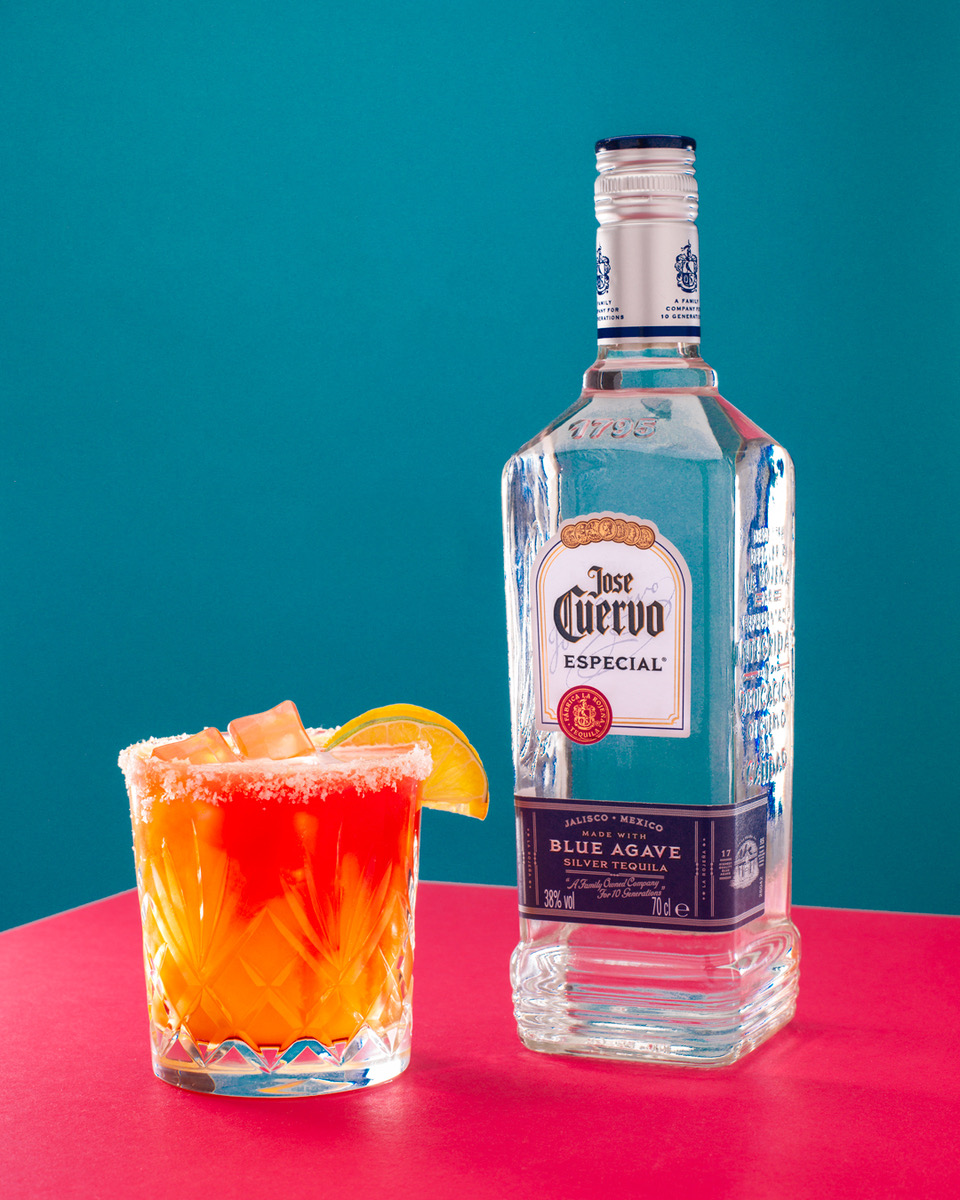 Ingredients
50ml Jose Cuervo Especial Silver
25ml Fresh lime juice
30ml Blood orange juice
15ml Agave syrup
Method
1. Shake ingredients together and strain into glass.
2. Pour 1/2 shot of orange juice to bleed into the drink.
3. Enjoy
Remember, always drink responsibly.