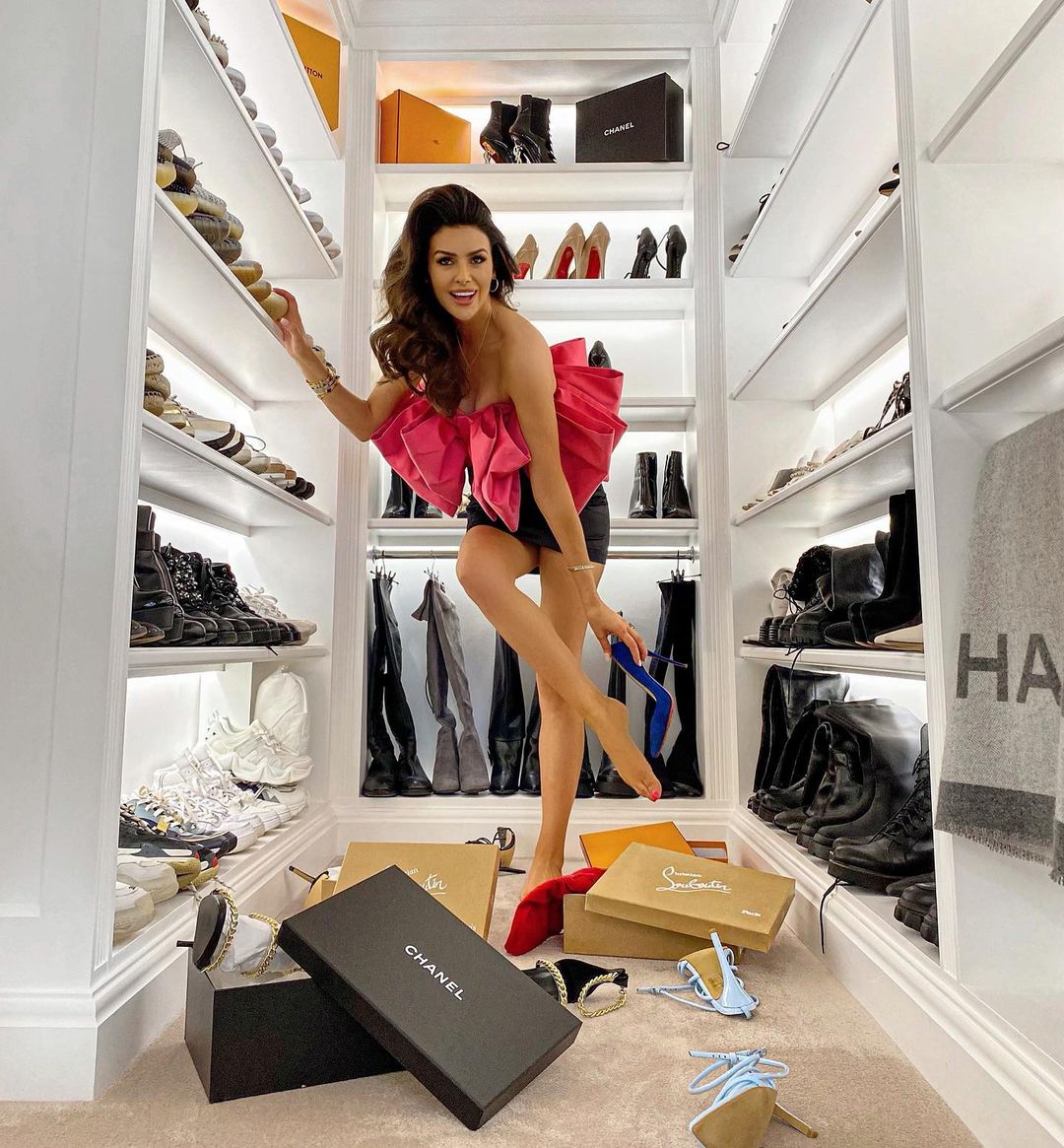 Every year the warm weather has a habit of slowly creeping up on us until suddenly you're absolutely melting whilst out on your morning walk.
Now that it's finally warmer and the sun has been shining it's time to say goodbye to winter which means that we won't be looking at boots, knitwear and tights until later in the year.
As we're still in lockdown, likely with some extra time on our hands, it's a great opportunity to do a full wardrobe clear out as we replace heavy knits with summer dresses.
Take everything out
First things first, take every single piece of clothing out of your wardrobe. Ideally have the rest of the room you're working in clear and tidy so you have lots of space to lay everything out.
Get all of your clothes divided into garment types like jeans, jumpers, dresses etc. This will make it much easier to see how much of everything you have.
View this post on Instagram
Clean your wardrobe
When was the last time you actually cleaned your wardrobe? It's not something we ever really get to do as it's usually full.
Take this opportunity to give it a good hoover and a dust so after all your hard work your clothes will be going back into a clean space.
Try everything on
This is the fun part, clear you schedule for the day and make sure you have a floor length mirror on hand.
There are some things we're sure you're 100% you'll keep, this is for those maybe items. Sometimes trying something on you haven't worn in years will remind you how much you like it, as well as styling it with some newer pieces in your wardrobe.
And other times trying something on will remind you exactly why it's going in the charity pile.
View this post on Instagram
Make piles
Theres no way around it, but this is the hardest bit of doing a clear out! Ideally you want to make a few separate piles; one for the charity shop, one of things you want to sell (Depop or eBay are great for this!) one for clothing that needs dry cleaning or altering, and then of course a much larger pile of everything you plan on keeping.
Once you've figured out what's staying it's time to rehang everything and put it back in!
Looking after your clothes
Some tips on storing your garments. For knitwear, although it looks beautiful on wooden hangers, ultimately if it has any kind of weight in it, you will find this stretches out it's shape. We'd recommend folding knitwear to keep it in good condition.
Uniform hangers will make you wardrobe look tidier as well as enabling you to fit more in. We love velvet hangers for this as many of them slot into each other and also stop your clothes from slipping off!
Add some dried lavender or cedar wood rings to some of your hangers to prevent moths from getting in and destroying your clothes.
View this post on Instagram
Vaccum bags
Lastly, if you are tight on wardrobe space, a great way to manage this is by storing away seasonal clothes for half the year. Putting away your winter clothing is a good idea for now, things like heavy knitwear or dresses as well as wool trousers and bulky jackets.
You can easily and cheaply pick up  vacuum bags which are a great way of storing a large amount of clothes. These can be popped on top of a wardrobe, in the attic, or even under the bed until winter.