Seeing as staycations are the new vacations, our tan is most definitely coming from a bottle this year.
We've been loving the Watermelon Infusion range from St Tropez at the moment which not only smells amazing but also gives a stunning summer glow.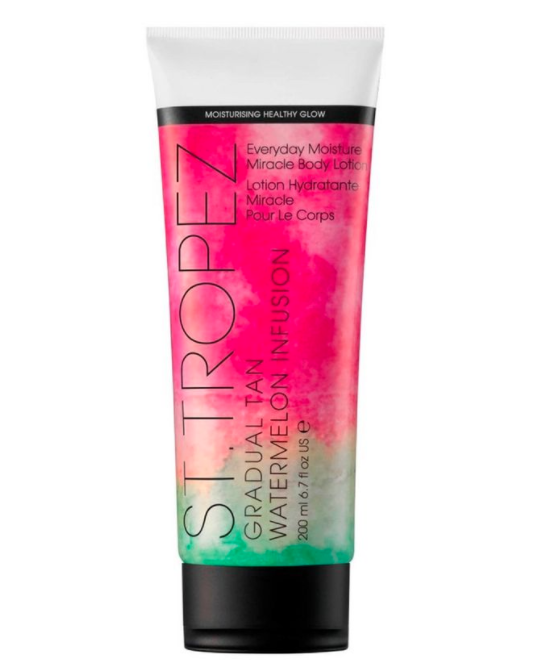 Gradual Tan Watermelon Infusion Everyday Moisture Miracle Body Lotion; €19.99
The range includes the a Gradual Daily Moisturiser which is a lovely way to slowly build some colour. Gradual tanners leave skin feeling super hydrated as you can use them in place of your usual daily body moisturiser.
Simply towel dry skin and slather it on directly after your shower, this has a ultra-lightweight formula which dries quickly so you don't have to wait around before getting dressed and going about your day.
The more frequently you apply this the deeper your tan will be, so it's an ideal product for someone who is a bit of a beginner with fake tan, or prefers a natural sunkissed look.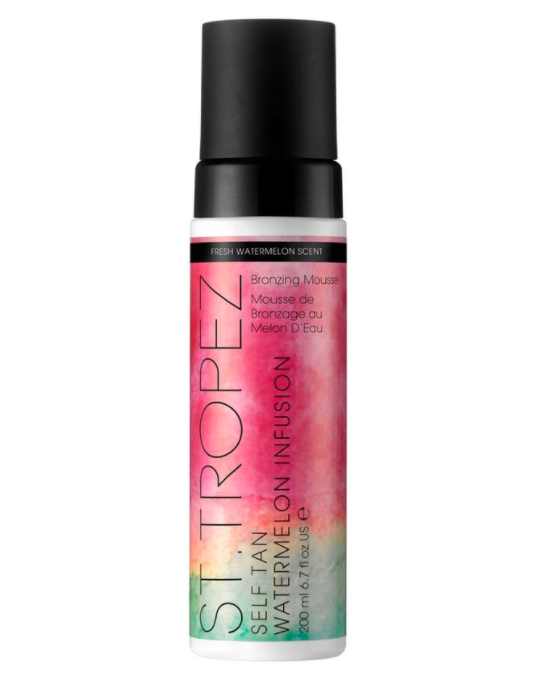 St Tropez Self Tan Watermelon Infusion Bronzing Mousse 200ml; €42.99 
If you're looking for a quicker, deeper tan then the Self Tan Watermelon Infusion Bronzing Mousse is the one for you. It is the brand's most iconic, natural and healthy-looking tan but formulated with a gorgeous fresh watermelon scent.
The mousse is super-light and easy to use and one application will give you an even, lasting tan for up to ten days. More importantly, it has a golden guide colour which makes it really simple to get a streak free application!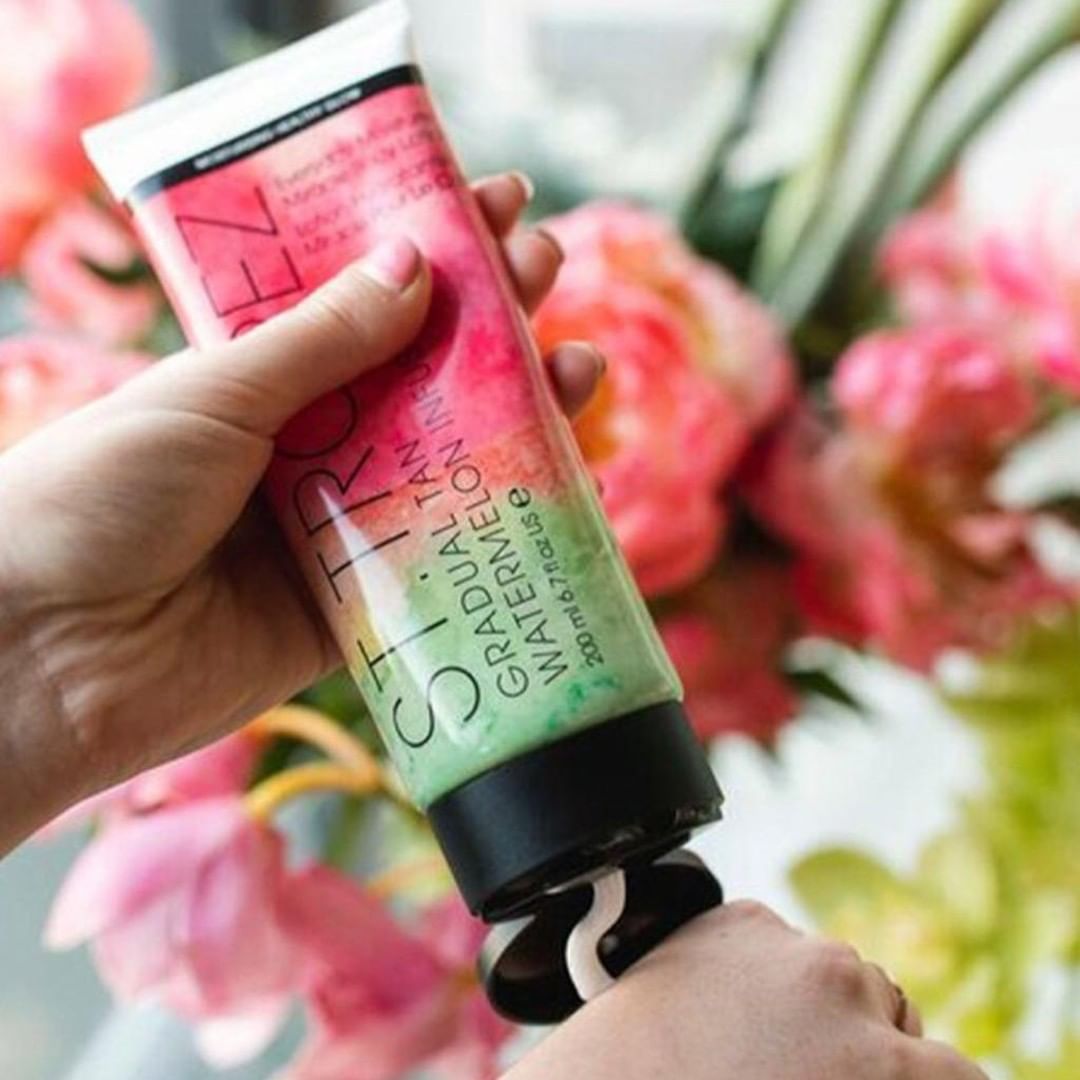 As today is National Watermelon Day, St Tropez are giving you the chance to win one of their juicy watermelon tans. To win, simply head over to the St Tropez Instagram account (@sttropeztan) and tell them  which Watermelon tan you are, and tag your BFF.
Will it be the Self Tan Watermelon Mousse for a golden tan in just 1 application or the Gradual Tan Watermelon Everyday Lotion for a glow you can build daily?
Let the battle of the bottles commence!⁣