Ireland AM has gained a new presenter – and fans of the show will certainly recognise the face.
A former member of the team, Tommy Martin has returned to his old stomping ground, in a bid to keep the nation entertained weekday mornings.
Sharing the news on social media, the presenter said, "In the spirit of the times I have been redeployed to Ireland AM. Do join us throughout the morning for the latest on the whole thing."
Tommy who regularly featured across both Ireland AM and Weekend AM left in 2018 in a bid to focus on new projects throughout the station.
The decision didn't come easy for the Donegal man, but he wanted to put all his efforts into Virgin Media Sport.
Speaking to VIP Magazine at the time, he told us, "It was a really hard choice. It was with a heavy heart because show has been amazing for me.
"I went into that as a sports presenter, but then to do different stuff was just brilliant."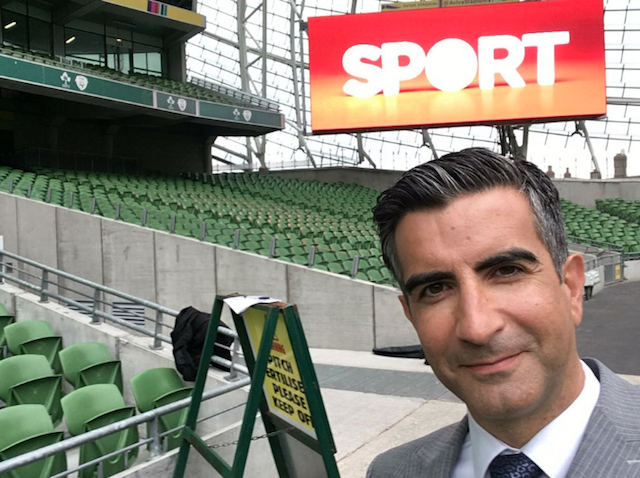 He continued, "I worked on segments about a skate-boarding dog to more serious issues, as well as wine and beer tasting and how to cook your Christmas turkey. Myself and Simon even presented the fashion one day!
"It's been great fun to work on, and a wonderful experience, but most of all though, I'll miss the friendships formed there. The team behind the scenes are fantastic too.
"While I won't miss getting up so early, I will miss the show and everyone involved."
Well, we're glad to see him back for now!