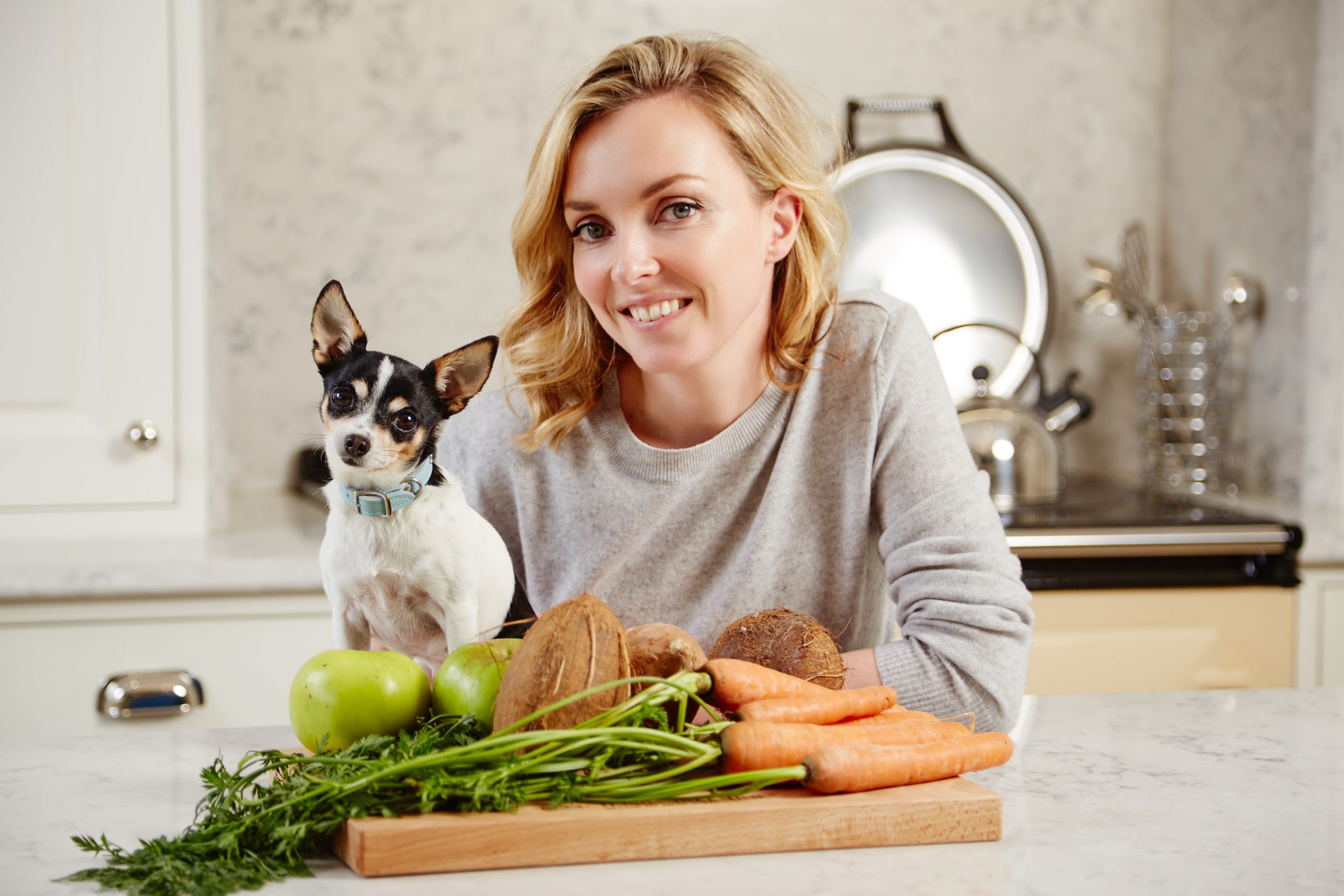 Isn't it one of life's simple joys to think that we can help our dogs feel really good? Whether it's their favourite walk, a new toy or just a big soppy hug, seeing them happy is what it's all about.
And a key component in that is, of course, their food and treats. As responsible dog owners we all want to ensure that they are eating nourishing and healthy food and treats that are bursting with goodness; and that's where Irish-made brand Soopa Pets comes in.
Made with 100% natural human grade superfood ingredients, their products are low calorie, hypoallergenic and have a natural taste that dog's love. Trust us. They're so good you'll be tempted to get your own paws on some.
VIP sat down with Soopa Pets founder Barbara Hanly to find out about her exciting plant-based brand which has been busy shaking things up in the pet food industry with exceedingly tasty food and treats.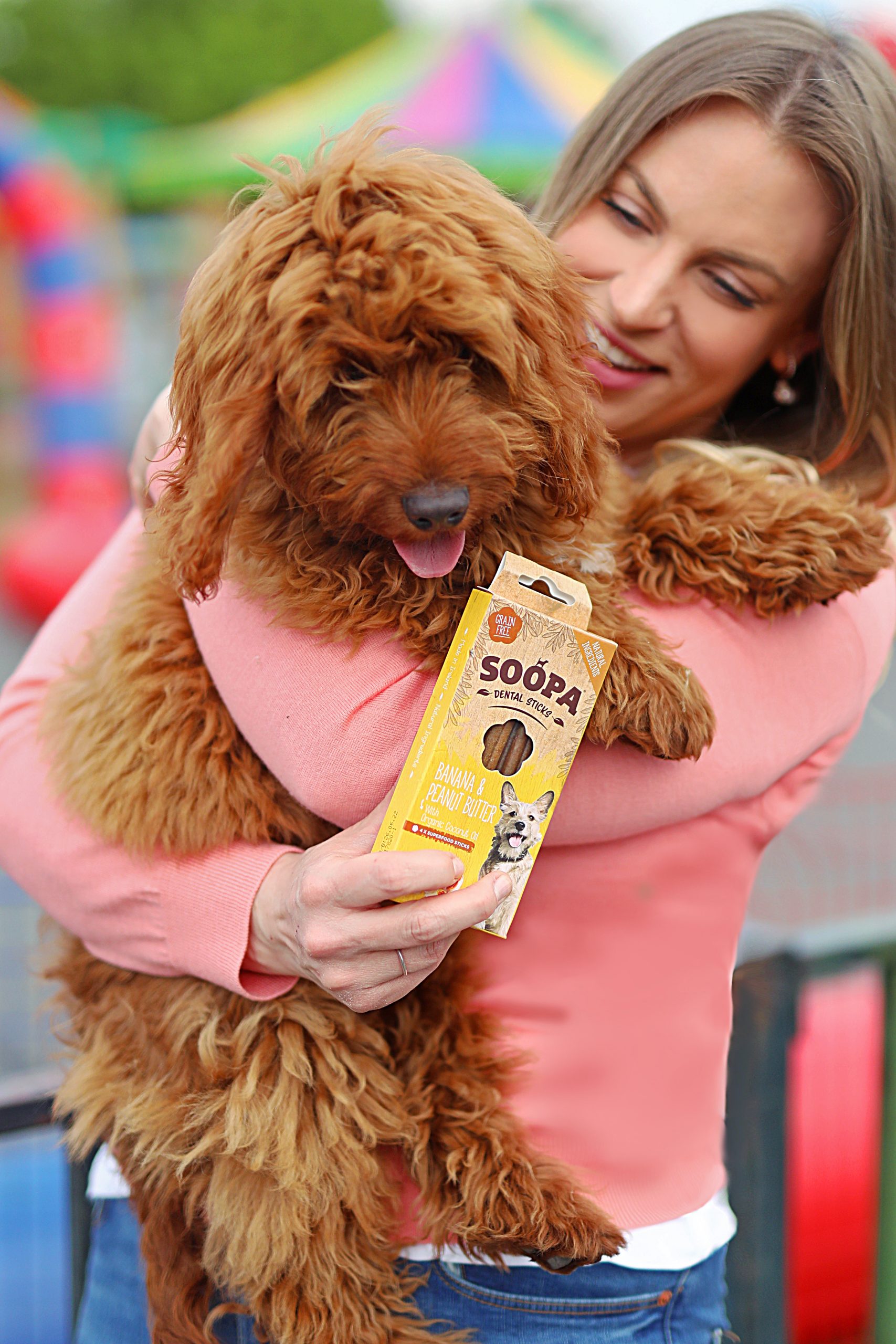 What inspired you to create Soopa Pets?
I love eating healthy wholesome foods and wanted the same for my dog, Lily. Soopa Pets dog treats are made using 100 percent plant-based ingredients such as organic coconut oil, flaxseed, kale, and papaya.
Dogs absolutely love the natural flavours and I feel good knowing doggies are enjoying healthy, nutritious treats.
Did you feel there was a gap in the market for what you do?
For sure! I knew dogs naturally love fruit and vegetables yet when I started there wasn't any plant-based dog treat brands on the market.
I knew I was on the right path when soon after I launched in the UK, I discovered that Kensington palace order their Soopa treats from one of our London stockists!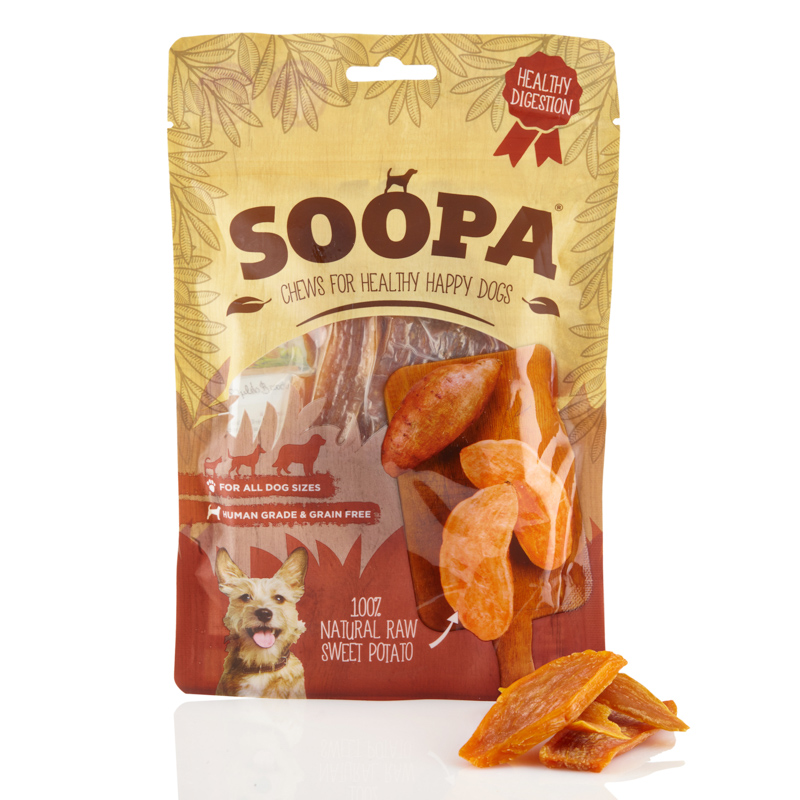 2020 was a tough year for many, but Soopa Pets is expanding in 2021 – how have the past 12 months been for you?
Many of us are turning to our pets to help us cope during these uncertain times. The demand for adopting and fostering has risen worldwide which is incredible.
We have seen a demand for our treats because owners want the very best for their dogs and because our products are 100 percent plant-based people can feel good about helping the planet too.
You're obviously a pet lover yourself, tell us about yourself and your dog Lily.
Lily is a 1.8kg Chihuahua/Jack Russell mix and the best thing that has ever happened to me. My friend Celine rescued Lily as a 6-month-old stray 10 years ago and the minute I met her I knew she had to come home with me.
Lily is exceptionally bright, bossy and has even appeared on the Late Late show!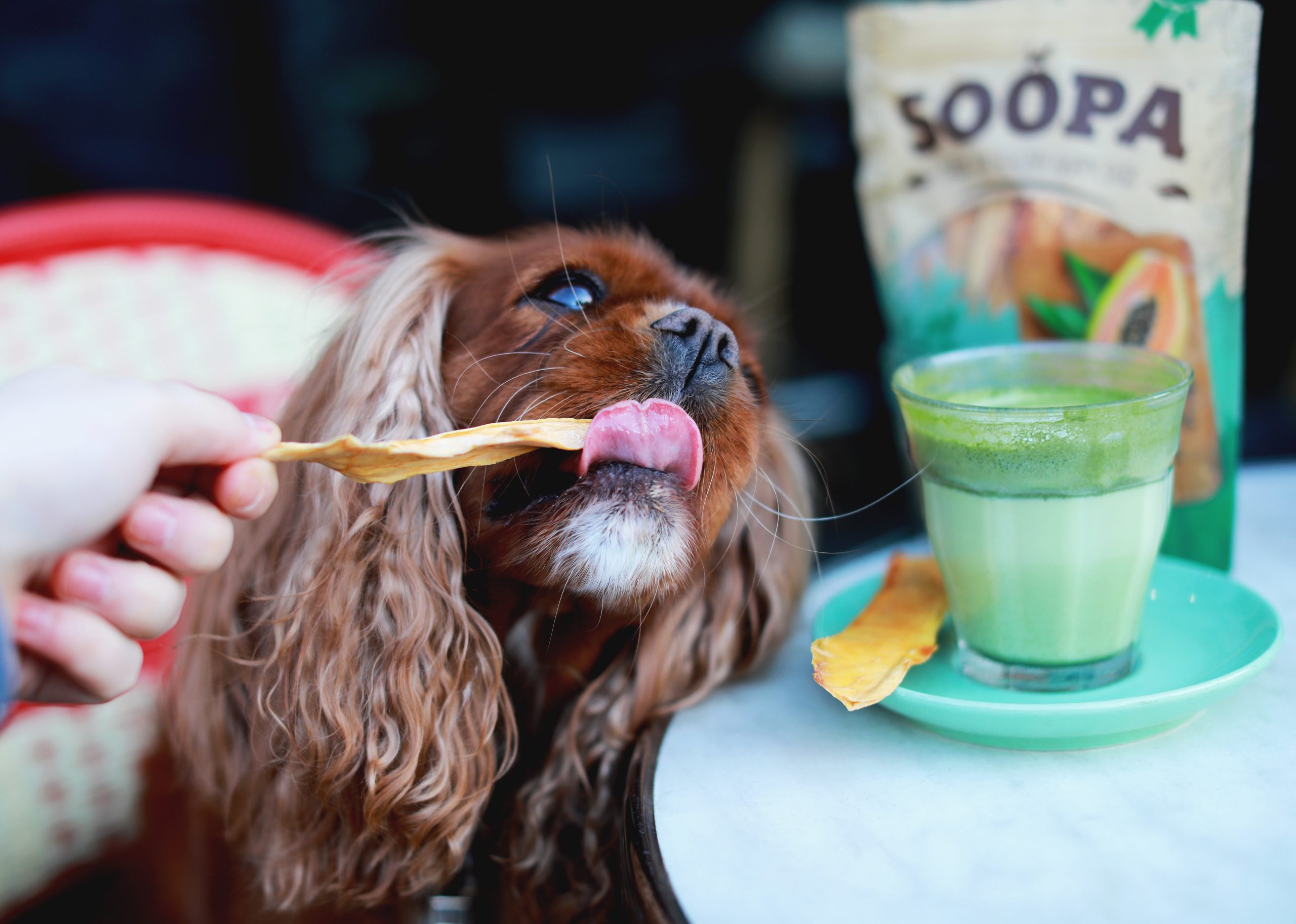 Soopa Pets is all about natural, plant-based food and treats. Why is this important for our pets?
When you eat healthy nutritious food then you feel good. It's the same for our pets!
High quality nutritious food and treats can boost your dog's energy levels, immunity and promote healthy weight.
What's been the biggest challenge in setting up the business?
Competing with bigger brands who have massive marketing budgets. We are still a young Irish company but lucky to have amazing customers in Ireland, UK and across Europe who have supported, encouraged and helped us grow.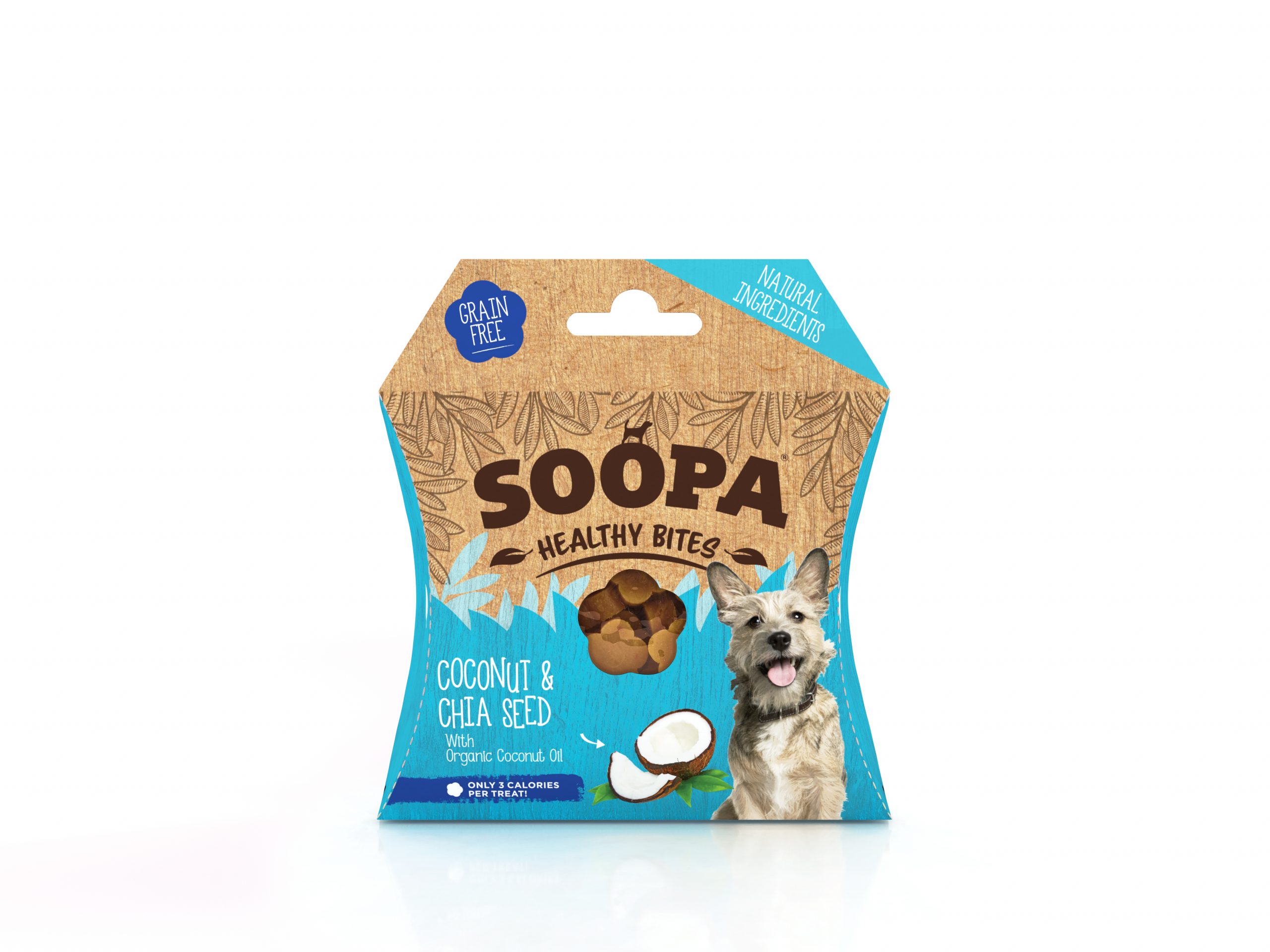 There's so much in the range, but what are your bestsellers?
Definitely the dental stick range as they're packed with delicious ingredients and last a bit longer.
Are you launching anything new this year?
YES! We have lots of new and exciting products launching this year including puppy treats and jumbo sticks for bigger dogs.
You also have some great recipes on your site that people can whip up for their own pets. What's the process of creating these recipes like?
I make homemade dinners for Lily every week and share some of my recipes with our followers. People love making the recipes because their super easy and dogs absolutely love them.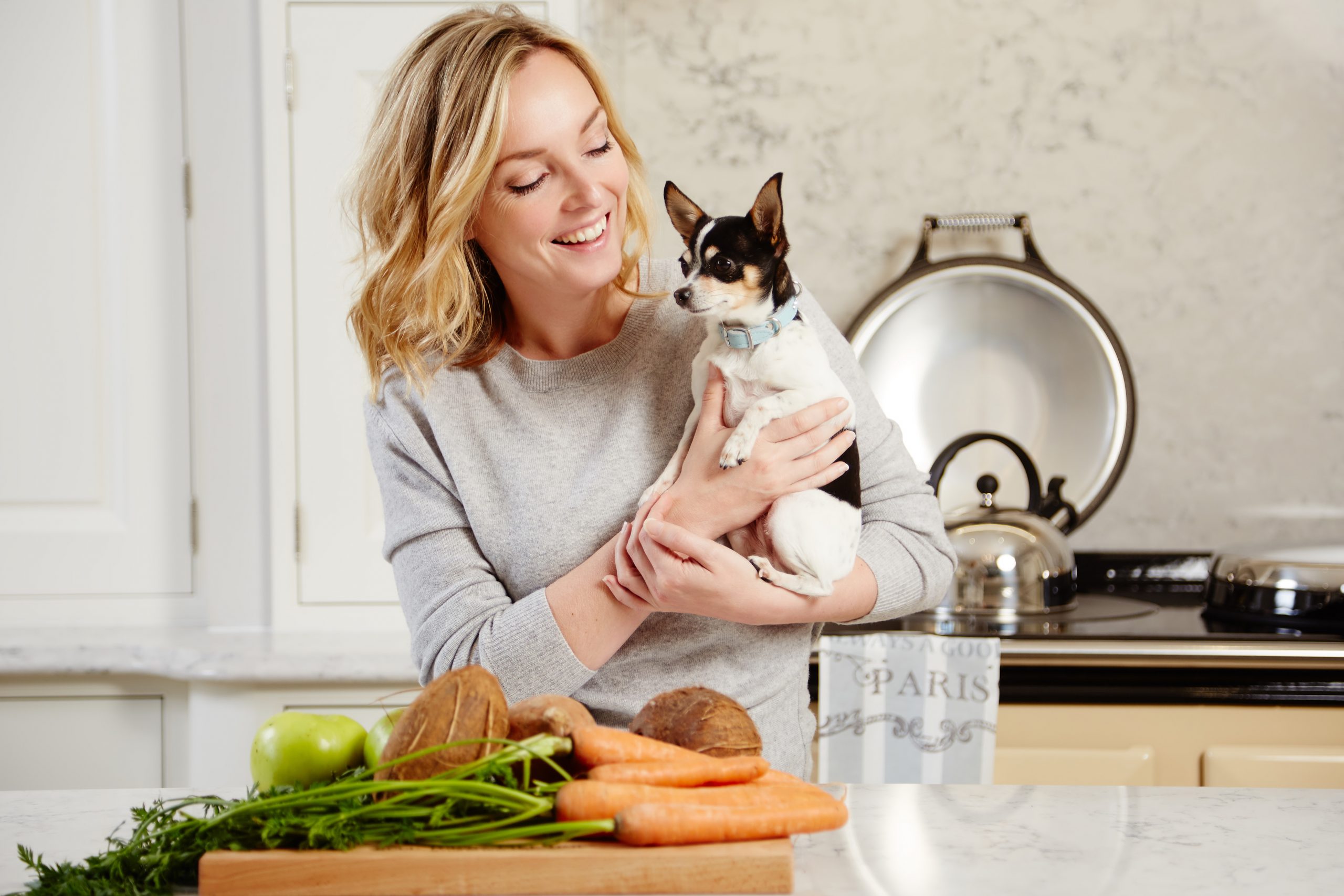 We have 20% off for all VIP readers – visit soopapets.ie and use code VIPSOOPA
And we also have a competition! If you'd like to win one month's supply of Soopa treats just answer the following question;
How many treat products does Soopa sell?
Email your answer to marketing@soopapets.com
*Competition open to Irish customers only